(Jump to the ras asfour recipe.)
My grandfather was a hilarious and warm man who passed away six years ago. He was defined by his laugh, his jokes, and his far-reaching community of friends and family. Whenever he went on vacation somewhere far away, like Australia or Europe, he would find a phone book, look up the name "Yonan" and call whoever he found to say shlama. When he passed away, we spent months sorting through the thousands of family photos he left behind. My mom and her brothers divided them up in manilla envelopes with people's names written on the back, and sent them out to grandkids, cousins, second cousins, third cousins, old neighbors, old friends, old colleagues.
In the hour before the funeral started, our immediate family gathered for a small, private viewing. My grandmother and the children and grandchildren stood around his casket and spent a long time there together, just crying and hugging, not saying much.
Toward the end of the private viewing, just a little while before guests were supposed to arrive, a man walked into the room, nodded at us silently, walked over to the casket, and broke down sobbing, as if he had lost a close family member. We all looked around at each other, and our mournful faces turned puzzled. We started mouthing questions to each other— Who is he? Have you met him before? Did they work together? Is this a long-lost friend from Baghdad? Does he look Assyrian?
This went on for about five minutes, until the man finally leaned in and kissed my grandfather on the forehead, at which point my grandmother walked over to introduce herself and to figure out who on earth he was. But as soon as the man said he was the brother of the deceased, it became clear that this poor guy was at the wrong funeral. When he realized his mistake (after a little back and forth of "This is Peter Ishu," "No, this is my brother!"), he apologized, explained that he hadn't spoken with his brother in decades and had no idea what he looked like these days, and all of us, including the interloper, fell out of our grief, just for a moment, like actors at the end of a scene. And as soon as the guy left, we shared a laugh, not exactly at his expense, but just at the ridiculousness of mistaken identity at a funeral, and the fact that my grandfather would have appreciated the situation more than anyone.
Ras asfour always makes me think of that time in our lives, and of the community that gathered around us. The private viewing was the only time that whole week we would be alone as a small family, and I've never seen a more crowded wake or funeral. So many people stopped by my grandmother's house to bring her big pots of food, the whole place was completely packed for an entire twenty-four hours. The dining room table was covered with pots wrapped up in kitchen towels, delivered by people who I knew and loved, and cousins I had never met.
Auntie Helani brought ras asfour, which my grandmother explained means "birds' heads," a description of the teeny tiny size of the meatballs. I remember being touched by the care that went into making this dish—it takes so long to shape each one, and it's such a thoughtful gesture to show someone that you were thinking of them. It always makes me think of my community, and the people who embody the same joyful spirit as my grandfather.
Print
ras asfour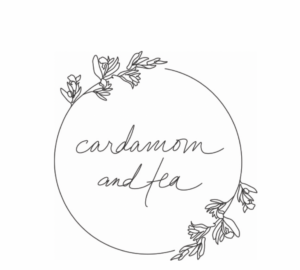 Prep Time:

35 minutes

Total Time:

1 hour

Yield:

6 servings
for the meatballs:
1 1/2

pounds ground beef *

1 1/2 tablespoons

pomegranate molasses

1

small jalapeño, seeded, pith removed (keep some pith in if you want more heat), and finely minced

1/3

packed cup finely minced parsley leaves

1/3 cup

finely minced onion (from about

1/2

1

small onion)

3

garlic cloves, crushed with a garlic press

3/4 teaspoon

salt, or to taste

2 teaspoons

baharat **
for the stew:
1 tablespoon

olive oil

1/2 cup

small diced onion (from the rest of the onion)

2

cloves garlic, crushed through a press

1 teaspoon

baharat **

2/3 cup

water or stock

2 tablespoons

lemon juice

2 tablespoons

pomegranate molasses

28 ounce

can of diced tomato
Salt to taste

10 ounces

of medium-diced yukon gold potatoes (about

2

small potatoes)
for serving: samoon, or another bread
(optional) additional minced parsley for garnish
Instructions
Shape the meatballs: Combine the ground beef, pomegranate molasses, minced jalapeño, minced parsley, minced onion, salt, and baharat. Stop mixing once it's well-combined.
Shape into very small meatballs, about a heaping teaspoon (not tablespoon) each. To shape them, squeeze one in the palm of your hand, and then use both of your palms to gently roll the ball around to smooth it out.
Make the stew: Preheat a stockpot or dutch oven over medium heat for a couple minutes. Swirl the tablespoon of olive oil around in the bottom of the pot, followed immediately by the onion and garlic. Cook, stirring occasionally for 5 minutes, just until they soften a bit. Add the baharat and cook, stirring constantly for 30 seconds. Immediately add the water/stock, followed by the lemon juice, pomegranate molasses, and diced tomato. Increase heat to medium-high and bring to a simmer.
Once it comes to a simmer, taste it and adjust the seasoning (it will depend a lot on how salty your tomatoes and/or stock were). Turn off the heat momentarily, and add the potatoes. Use a wooden spoon to distribute them into an even layer on the bottom of the pot. Carefully add the meatballs. The first layer of meatballs will be mostly covered by the liquid. the second layer will poke out a bit. Nest them in as well as you can.
Bring back to a simmer over medium-high heat. Once a few bubbles break the surface, cover, reduce heat to medium-low, and cook undisturbed for 5 minutes. After 5 minutes, use a large wooden spoon to carefully mix everything together with a folding motion (the meatballs will be fragile, but much less fragile than when they're raw). Cover and continue simmering for about 8 to 10 more minutes (13 to 14 total). The stew is done once the meatballs and potatoes are cooked through and the flavors have melded. Serve with bread and garnish with parsley.
Notes
* Choose a higher fat ground beef—if it's a leaner blend, add some softened butter into the meatball mix.** If you don't have a baharat blend and don't feel like making one, feel free to use the following: For the meatballs: 1/2 teaspoon black pepper, 1/2 teaspoon cumin, 1/2 teaspoon coriander, 1/2 teaspoon paprika, a pinch of cinnamon, and a pinch of cardamom. For the stew: 1/4 teaspoon black pepper, 1/4 teaspoon cumin, 1/4 teaspoon coriander, 1/4 teaspoon paprika, a pinch of cinnamon, and a pinch of cardamom.