I started blogging about fifteen months ago, which in some ways feels like just yesterday, and in some ways feels like ages ago. Even though I've finally gotten into a rhythm with recipe developing, and I've started to figure out my aesthetic for food styling and photography, I'm still learning new things every single day. But learning is a difficult thing to keep track of.
When I used to teach poetry and composition, I sometimes liked to give my students pre-tests and post-tests, because even after all the growing pains, I think that most of us tend not to notice when we've learned something new. In the beginning, we don't understand something, and then we intentionally work to try to understand it, but then sometimes this new knowledge becomes a part of us before we even realize it's there. And as if honest reflection wasn't already elusive enough, it's hard to remember what it was like to not understand something once you do understand it.
Daily journaling (about both disasters and successes) helps me understand my growth in a somewhat concrete way, but sometimes it feels like I'm just simplifying a process that's mostly complex and messy. At the end of the day, I think it's just difficult to talk about your own learning in a meaningful way. But that's the beauty of pre-tests—even though the tests themselves don't demonstrate the complexity of what you've learned, they're at least quantifiable proof that you have in fact learned something. And even though this is not the most beautiful thing I've ever photographed, this post about shirw'it kirtopie (potato stew) is the closest thing I've got to a successful pre- and post-test for food styling and photography.
Last summer, when I was a few months into blogging, I decided to cook and photograph my grandmother's shirw'it kirtopie. The recipe is super straightforward and easy enough, but I had a really hard time styling and photographing it, and I didn't even end up saving the photos because they were just so terrible (although now I wish I had!).
But I totally remember what went wrong. I couldn't get the lighting right (because at the time, I was just flying by the seat of my pants, trying to figure out how to light food as I went along), and so the sauce looked kind of murky and colorless. Also, I decided to use colorful blue potatoes, which ended up totally washed out after everything simmered together. And it didn't help that I cut the pieces of meat way too large, and they looked super clumsy next to the big chunks of blue potato. And, more generally, while it's one of my favorite foods, I couldn't really see what was pretty about potato stew, which made it really hard to figure out how to style and photograph it.
Lots of these problems took several months of practice to work out, like the lighting, which I won't go into, because it's kind of boring and technical (but mostly just boring). Plus, it's especially hard to explain what you've learned when it's not just a simple trick. But on the other hand, a few of these problems had very easy fixes, and as it turns out, sometimes it's actually possible to distill a learning experience into an easy tip (e.g., duh! no blue potatoes!). So here's a good one: after photographing more stews and curries, I realized that the ingredients tended to sink down into the (somewhat opaque) broth or sauce, which explains the drab, boring surface I kept getting. And here's how I now like to fix it: I place a wooden spoon under the meat and veggies, and then I pump them to the surface sort of like the wooden spoon is a car jack. Then I carefully remove the spoon, and then take the shot.
These photos still have a long way to go, and there are certain things about them that kind of annoy me, but I'm really proud of them. After all, last year I didn't think I could take attractive photos of shirw'it kirtopie, and now I've got these photos I'm actually happy with. I'm still not one hundred percent sure exactly what I've learned, but it's nice to have proof that I learned something.
Print
shirw'it kirtopie | potato stew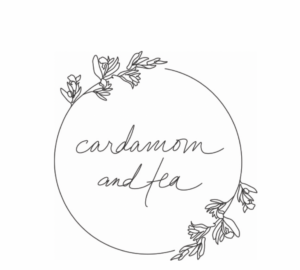 Prep Time:

20 minutes

Total Time:

2 hours

Yield:

5 to 6 servings
Olive oil (not extra virgin olive oil, or use another neutral oil)
1 to 1 1/4 pounds stew meat (e.g., shank, chuck, etc.), cut into small bite-sized pieces
Salt to taste
1 medium onion diced
2 tablespoons yellow curry powder
14.5 ounce can diced tomatoes
3/4 cup water (divided into 1/2 cup and 1/4 cup)
2 cups frozen peas
1/2 to 1 whole jalapeño, minced (depending on spice preference)
1 pound potatoes, cut into large chunks
Cooked rice, for serving
Instructions
Place a small stockpot or dutch oven over high heat for a couple minutes, and then add about 1 teaspoon of oil and swirl to coat. Add the beef, and let it sear for 2 minutes over high heat without stirring it, and then reduce the heat to medium and cook for about 8 minutes, stirring occasionally, until any juices have evaporated and the meat is nicely browned. Season with 1/2 teaspoon salt (or to taste) while it cooks.
Remove the sirloin to a plate, and then reduce the heat to medium-low and add about 2 teaspoons of oil to the pan. Add the onions, season with 1/4 teaspoon salt (or to taste), and cook, stirring occasionally for 5 minutes, scraping up any bits on the bottom of the pan.
Add the curry powder to the onions and stir around for 30 seconds to 1 minute. Stir in the tomatoes, 1/2 cup water, and the browned sirloin, season to taste, and bring to a simmer over medium-high heat (scrape the bottom of the pot for a minute or so while you're waiting). Once it comes to a boil, cover, reduce heat to low, and continue to cook for about 45 to 90 minutes, until the beef is very tender (it will depend mostly on the size of the pieces).
Once the beef is tender, add the peas, jalapeños, potatoes, and 1/4 cup water and bring back up to a boil. While you're waiting for it to boil, taste it and adjust the seasoning. Once it reaches a boil, cover it, reduce heat to low, and cook for about 12 minutes, until the potatoes are tender. Serve over rice.