Of all the apartment ovens I've had in the last ten-plus years, my current one is nearly the smallest, but also my favorite. However, it's literally one millimeter away from being the bane of my existence. A few weeks after we moved to Hong Kong, I visited the restaurant supply shops on Shanghai Street with my carefully recorded oven measurements, holding my paper Ikea ruler up to dozens of pans to find one that would work. Maybe I was being a little ridiculous, but here's the thing: when it comes to fitting a large metal sheet inside a small metal box, there's no room for error. It's not like a duvet cover that's slightly too long, or a console that juts a quarter inch above the window line. If a sheet pan doesn't fit, it's not going to fit, and there's no amount of wishful thinking that will make it work.
So finally, I found a very standard-looking 18×13-inch pan that measured up almost perfectly. It was just a hair too wide, but I reassured myself that my measurements were probably on the conservative side, and I went for it. I mean, I know, it's only like $8US, but I absolutely hate buying stuff I don't need, and I hate wishful thinking even more, so this was a big exception. I ran home and immediately held the sheet pan up to the oven for the moment of truth, and—guys—it FIT! Kind of! The pan brushes the sides on its way in, and it has to be jiggled back and forth on its way out after it's (otherwise imperceptibly) warped from the heat. But I appreciate efficiency, so this makes me weirdly happy.
Anyway, that's all just to say that as long as you have an oven that will fit one, you should absolutely own an 18×13-inch sheet pan. It's easily one of my top three favorite kitchen tools because it's incredibly versatile, durable, inexpensive, and it easily transitions from oven to tableware. But perhaps best of all, it makes dinner so unbelievably easy and delicious. You just throw everything together, roast it at a high temperature (between 400 and 500° F), and dinner is on the table in no time. But while it really is that easy, you do need to know a couple simple tricks to make your sheet pan dinner extra delicious.
How to make the best sheet pan dinners
1) Make sure you spread everything out into one even layer before it goes in the oven, and make sure the pan isn't too crowded. My sheet pan recipes are all formulated for 18×13-inch pans, so if you double the recipe, make sure you use two sheet pans or work in batches. One layer ensures that everything cooks through evenly, and that you get really nice caramelization across the whole thing.
2) It's important to cut all the components to the proper size. However, this doesn't simply mean that everything should be cut to the exact same size. Certain ingredients will take longer to cook than others, and everything has to stay in the oven for the same amount of time, so if you cut everything into the same size, some things will overcook by the time others are done. There are a few wonderfully forgiving ingredients, which are done pretty much whenever you want them to be done (like onions, and to some extent carrots and tomatoes), but certain ingredients (like chicken breast and potatoes) are best during a relatively narrow window of doneness.
So be sure to cut longer-cooking items into smaller pieces and faster-cooking items into bigger pieces. For instance, if you were to cut the potatoes and chicken to the exact same size, the potatoes will still be a little crunchy in the middle by the time the chicken is cooked through. But if you cut the potatoes smaller than the chicken, everything will finish cooking at the same moment and dinner will be particularly delicious.
3) Don't just sprinkle on the spices and drizzle on the oil. Instead, I like to mix the spices, salt, and oil together, and then use my hands to make sure everything is evenly coated. This leads to beautifully tempered spices, and evenly browned meat and veggies.
Print
sheet pan chicken curry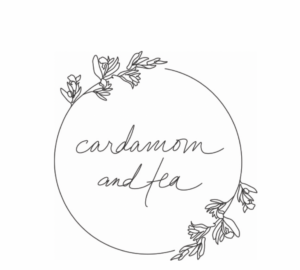 Prep Time:

10 minutes

Total Time:

40 minutes

Yield:

4 to 6 servings
1 to 1 1/4 lbs chicken breast, cut into large chunks
Salt
1/2 of 1 onion, sliced thinly
1 pint cherry tomatoes
1 pound potatoes, cut into bite-sized chunks
2 or 3 carrots (1/2 pound), cut into bite-sized chunks
2 tablespoons oil
2 1/2 tablespoons yellow curry powder
Crushed red pepper, to taste (between a pinch and 3/4 teaspoon)
2 to 3 tablespoons chopped cilantro (optional)
Rice for serving
Instructions
Preheat the oven to 500° F [260° C].
Season the chicken with about 1/4 to 1/2 teaspoon salt and chill it for at least 15 minutes while you prep the rest of the ingredients.* The chicken chunks should be about twice the size of the potato chunks (see photos).
Place the chicken, onion, tomatoes, potatoes, and carrots in the center of a sheet pan.
Combine the oil, salt (I use 3/4 teaspoon), curry powder, and crushed red pepper, and drizzle over the chicken and veggies. Mix everything together until it's very evenly coated, and then spread everything out into a single layer.
Roast until the chicken is cooked through and the potatoes are tender, about 20 to 25 minutes (open the door after 10 minutes to check on it and let some steam out. It's ready once the potatoes and chicken are cooked through, and the top has some charred and caramelized spots. Keep an eye on it while it cooks to make sure it's not burning). Sprinkle with cilantro and serve with rice.
Notes
* This dry-brine step prevents the chicken from drying out while it cooks (don't skip it!).