Swiss rolls are a little bit of a stunt, and as with any stunt, you've got to make sure you've got your ducks in a row if you're going to attempt it. So much can go wrong, but if you know what you're doing and have a good recipe, you'll step out of the kitchen totally unscathed with a crowd full of dinner guests raising their eyebrows incredulously and cheering you on. And unlike tightrope walking or rodeo clowning, in the worst case swiss roll scenario, you're still left with a pile of cake and frosting, which is not the worst way to end dinner.
When it comes to making a perfect swiss roll (AKA, jelly roll or roulade), it's all about the sponge cake. I've made this particular recipe three times in the last few weeks to tinker with the flavors, but I've made the sponge cake component at least fifteen times in the last month, because it took some time to get just right.
I started with Mary Berry's swiss roll sponge, which yields a reliably light, fluffy, and delicious cake. Her ratio is 100 grams each self-rising flour and caster sugar, and four large eggs. Berry, like many recipe-writers, asks you to beat the whole eggs and sugar together (as opposed to making meringue from the whites and then folding them into the batter). I too prefer this method—it's super streamlined, since there's no need to separate eggs or have two different bowls, and it results in a wonderfully fluffy cake.
preventing the cake from crimping
While I very quickly settled on this all-in-one sponge cake method, I experimented a bit with adding more sugar, but I found that too much sugar led to crusty edges, which made the inside layer of the cake crimp and wrinkle when rolled up. I also experimented a lot with oven temperatures, and discovered that, while baking at the traditional 425°F results in a slightly fluffier cake, baking at a much lower temperature of 350°F goes a long way in preventing this crusty edge problem, and doesn't affect the rise as much as you'd think.
In the end, a moderate bake temperature and a higher ratio of egg to other stuff went a long way in making the sponge cake flexible and soft. Oh, and I realized that it doesn't really matter whether you use caster sugar or granulated sugar (as long as you're going by weight), because they both dissolve fairly quickly into the eggs.
preventing the cake from splitting
The cook time is really tricky, because it's going to depend a bit on your oven, the color and density of your pan, and lots of other variables. The cake will split open upon rolling from either underbaking or overbaking, but luckily there are about 3 minutes when the cake is perfect, which gives you a decent amount of wiggle room. You just need to know how to test for doneness (which is specified in the recipe below). Whatever you do, don't test it for doneness with a knife or toothpick, like you would for any other cake. I made that mistake once early on, and ended up with a huge split down the middle when I went to roll it—it was very much like the experience of accidentally unraveling a knit sweater from a tiny tear.
Rolling the cake up in a towel before it cools is another important step in making sure it doesn't crack later on when you fill it and roll it. Think of this kind of like those spongey overnight hair rollers, except your hair is the sponge cake, and the spongey foam is the towel. Just make sure that you don't squeeze the air out of the cake as you roll it. The goal here is snugness without compression.
But enough about sponge cake, and onto more exciting things, like frosting! Swiss rolls that are frosted both in- and outside are extra-beautiful, and they're certainly the preferred cake of people who show up for the icing. Helen Goh and Yotam Ottolenghi have a gorgeous recipe for a roulade with pistachio sponge cake, raspberry filling, and white chocolate frosting, and it works wonderfully as a bold celebration cake. And of course I like frosting—I mean, I'm not a monster! But I'm always very content with the amount that gets rolled into the cake, and so, unless I'm baking for someone's birthday or graduation, I usually prefer naked or semi-naked swiss rolls.
But, frosting and whipped ganaches aside, I do like to pour on a light glaze, just to give the cake a more finished look, and to give the topping something to stick to. In this recipe, I've gone with white chocolate, but instead of a white chocolate frosting, I've opted for a barely-there white chocolate glaze, which (in this case) is basically a ganache that's thinned out with a couple extra tablespoons of cream. The side of the cake that you peel the parchment from is much more porous than the brown caramelized side, and so I like to roll it up porous-side-out. This not only gives you a much more dramatic apricot swirl on the inside, but it also allows the outside to more readily soak up all the white chocolate glaze, which leaves you with a gorgeous visibly spongey texture. Once the outside of the cake is coated, it's the perfect time to sprinkle on some ground pistachios for extra crunch and color.
Print
apricot swiss roll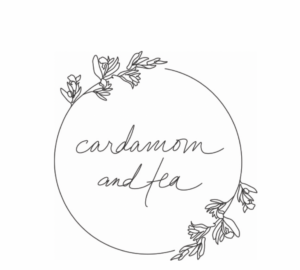 Prep Time:

40 minutes

Total Time:

2 hours

Yield:

10 servings
For the sponge cake:
5 large eggs (260 grams)
120 grams granulated sugar
120 grams all purpose flour
3/4 teaspoon baking powder
1/4 teaspoon salt
A clean kitchen towel (washed with unscented detergent)
For the cream cheese frosting:
8 ounces cream cheese, softened
6 tablespoons unsalted butter (3 ounces), softened
1/2 teaspoon rosewater
2 teaspoons orange blossom water
Pinch salt
1/3 cup apricot preserves (you'll need a whole 13-ounce jar for the entire recipe)**
For the white chocolate glaze/to assemble:
1/4 cup heavy cream
1/2 teaspoon orange blossom water
Pinch salt
3.5-ounce bar of white chocolate, broken into small pieces
3/4 cup room temperature apricot preserves (the remainder of the 13-ounce jar)
room temperature cream cheese frosting
1/4 cup ground pistachios, for sprinkling (plus more for serving, optionally)
Instructions
Bake the sponge cake: Preheat the oven to 350° F convection, and line the bottom of a 12×16-inch nonstick rectangular pan with parchment paper.*
Combine the eggs and sugar in the bowl of a stand mixer (or use a stainless steel bowl and hand-held mixer). Beat on high with the whisk attachment until it looks like the above photo (about 8 minutes with my hand mixer). It should increase significantly in size and become much lighter in color. When you lift the beaters, the trail will slowly disappear back into itself after 1 full second ("one Mississippi").
Combine the flour, baking powder, and salt. Sift about 1/3 of the flour mixture evenly over the surface of the whipped eggs/sugar and carefully fold it in with a rubber spatula, scraping the bottom. Repeat with the next 1/3, and then the final 1/3.
Spread the batter evenly all the way to the edges of the parchment-lined pan (careful that the parchment doesn't shift). Drop the pan from about an inch above the counter once or twice to knock out any big air bubbles (don't worry, it won't collapse).
Bake for about 10 to 15 minutes (in my oven it takes 13 minutes, but it can vary). To test for doneness, gently press on the surface toward the middle—it should slowly spring back after a second (do not insert a toothpick or knife to test it).
Carefully run a knife around the edges to free the cake (go around once sawing up and down, then once dragging the knife), and then invert onto the kitchen towel. Peel off the parchment paper and carefully flip the cake back over so the browned top is showing. Before it cools, roll up the cake and towel together (short side to short side). Do not compress it as you roll, but roll it somewhat snugly. Let it cool this way for about 45 minutes to 1 hour.
Make the cream cheese frosting: Using a stand or hand mixer, beat together the cream cheese, butter, rosewater, orange blossom water, and salt, until it's a little lighter and fluffier (about 2 minutes).
Beat in the 1/3 cup of apricot preserves (reserve the rest for the jelly layer).
Make the glaze and assemble the cake: Warm the cream, orange blossom water, and salt over medium-low heat. Once it becomes quite hot, but before it stats to simmer, add the white chocolate, cover, and remove from heat. Let it sit for about 2 to 3 minutes, then whisk it all together. Let it cool to warm-room-temperature.
Once the cake has cooled with the towel, carefully unroll it and place it on a cooling rack over a tray or cutting board. Spread the reserved apricot preserves evenly over of the cake, being careful not to tear it. Drop blobs of the frosting over the apricot preserves, and then smooth them out without disturbing the jam layer. Roll the cake up, but don't roll it too tightly or the contents will start to ooze out the sides too much (a little oozing is ok).*** Adjust the cake a little to make sure it's sitting on the seam (as pictured).
Pour the cooled white chocolate glaze over the top of the cake, and work it down the sides. Immediately sprinkle pistachios over the surface and pat them onto the sides.
Move directly to the fridge for at least 1 hour (the frosting needs to set slightly, otherwise everything will squish when you slice it). Once it's chilled a bit, slice off the ends (and save them for a midnight snack) and serve (feel free to sprinkle the slices with a little more pistachio at the table).
Notes
* You can get away with using a standard 18×13-inch sheet pan. Just absolutely do not skip the parchment step. If you use a larger pan, the sponge cake will be flatter, so it may finish cooking earlier.
** Bonne Maman is exactly the right size jar of apricot preserves for both the jam layer and cream cheese frosting, and it's what I used during recipe testing, but any will work.
*** If the frosting is too warm and seems like it's going to ooze out the sides, chill it in the fridge for 5 or 10 minutes before rolling to cool it down just a little.