My great grandfather, baba Paulos, always said that hot drinks cool you down. He was known to sip scalding hot chai outside in the middle of summer. And apparently, science agrees. But I've always been more of a cool drinks in summer/hot drinks in winter kind of person, despite this inherited familial wisdom. And as it starts to heat up in Hong Kong (hello, perpetual nose sunburn! Even with all the SPF50 in the world…), I usually start moving away from stews and toward sheet pan dinners this time of year. As it starts to warm up wherever in the world you are, I highly recommend taking your favorite soups and stews, throwing all the ingredients on a sheet pan, coating everything in a combination of seasonings and oil, and roasting until cooked through and nicely caramelized.
Today I'm sharing a sheet pan version of my family's ras al asfour (which literally means "birds' heads," but just serves as a description of the teeny tiny meatballs). All the flavors and features of the original stew are present here (most prominently: tomato, potato, tiny little meat balls, tangy pomegranate molasses, and baharat), but in a much less stick-to-your-bones mid-winter kind of way. Or if you're like my great grandfather, stew season is just starting up, and you might want to give the original a try instead. In any case, stews are appropriate year-round in my book, so you can't really go wrong, but if you're looking for something a little lighter, this is the ras al asfour for you.
Print
sheet pan ras al asfour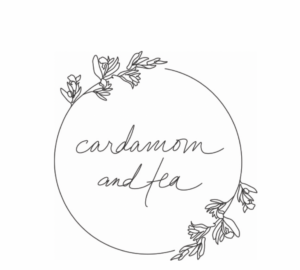 Prep Time:

25 minutes

Total Time:

50 minutes

Yield:

4 servings
For the meatballs:
3/4 pound (340g) ground beef
2 teaspoons pomegranate molasses (14g)
1/2 of 1 jalapeño, seeds and pith removed, finely minced (15g)
1/3 cup finely minced parsley leaves (25g)
1/4 cup finely minced red onion (35g)
1 garlic clove, crushed through a press (5g)
1/2 teaspoon salt (3.5g) (or to taste)
1 teaspoon baharat (2g)
For assembling and roasting:
1 tablespoon olive oil (14g)
1 teaspoon pomegranate molasses (7g)
2 teaspoons baharat (4g)
1/2 teaspoon salt (3.5g) (or to taste)
1 pint grape tomatoes, chopped in half (300g)
1/2 of 1 small red onion, sliced (55g)
2 cups 1/2-inch-diced potatoes (240g)
the above meatballs (raw)
(optional) rice or bread for serving
(optional) greens for serving
Instructions
To make the meatballs: Combine the ground beef, pomegranate molasses, jalapeño, parsley, red onion, garlic, salt, and baharat. Stop mixing once it's well-combined.
Shape into about 50 very small meatballs, about 1 heaping teaspoon (not tablespoon) each. To shape, squeeze one in the palm of your hand, and then use both of your palms to gently roll the ball around to smooth it out.
To assemble and roast everything: Preheat the oven to 475°F (245°C).
Stir together the olive oil, pomegranate molasses, baharat, and salt.
Combine the tomatoes, red onion, and potatoes, and pour the olive oil mixture over the veggies. Toss everything together to coat evenly. Add the meatballs, and then very gently fold everything together to coat the meatballs.
Spread everything out on a sheet pan into 1 even layer. If any of the meatballs have fallen apart, nudge them back together. Bake for about 20 minutes, just until the potatoes and meatballs are cooked through, and the whole thing is caramelized (if it's caramelizing too quickly, cover with aluminum foil for the last few minutes). Serve over rice or alongside bread, and optionally also with greens.