Muhammara is made of tangy pomegranate molasses, rich and toasty walnuts, and smoky red peppers. This magical combination works well with lamb, and it's particularly good in a braise. While braising results in a perfectly tender texture and deep flavors, it tends to deaden everything a little in the process. But pomegranate molasses and a little red wine vinegar brighten the braising liquid and turn it into a sweet and sour barbecue sauce. Red peppers hold together beautifully, even after quite a long cook-time, and adding some of them toward the end gives the dish a nice variety of textures and flavors. And walnuts add such a nice toothsome bite to the melt-in-your-mouth-tender lamb shanks.
I've made these muhammara-inspired lamb shanks while visiting family a few times, and they're always a hit. It's one of those dishes that comes together quickly, and then spends a few hours in the oven getting all perfect and falling off the bone. And you don't need to do a single thing to make it look pretty—in fact, the less you mess with it after it comes out of the oven, the prettier it will look at the table (fat skimming to the wind!). But that doesn't mean you can't make it ahead of time, and I've actually included some long-term storage instructions for anyone who wants to get a head start on holiday cooking.
kicking off three weeks of Easter posts
This year, there's a lot to celebrate, because Easter, the start of Ramadan, and Passover all fall within a few weeks of each other! The Assyrian Church of the East (my family's branch of Orthodox Christianity) celebrates Easter on the Gregorian calendar, but this year both Eastern and Western observances will even be a week apart. Looking forward to lots of delicious Instagram posts from friends and family around the world!
The next couple posts I have coming up are very Easter-themed, but these lamb shanks would work perfectly for Passover or Eid too (the only tricky ingredient for Passover is pomegranate molasses, which you can easily make from scratch with whole ingredients. And obviously the bread serving suggestion goes out the window, but it totally doesn't need it).
So this week I've got these lamb shanks, next week there'll be some orange blossom banana hot cross buns, and the week after I'll be sharing my favorite way to make tacos árabes. I carefully staggered these posts, so that you can actually start making the early ones ahead of time, leaving plenty of time for relaxing with the family. But if you'd rather cook everything the weekend of, the lamb shanks and/or tacos árabes can totally be made the day before.
I've included instructions in the recipe below so that you can even make these lamb shanks today, freeze them, and then throw them in the fridge a day or two before so they're ready just in time. The hot cross buns are best made with very overripe bananas, so when the recipe goes live you can buy some bananas to let them go bad the week before Easter (I mean, not all of us have Chrissy Teigen's twitter following and John Legend's underwear for such things). But if you wait until the last minute and need something impressive to make the weekend of Easter, my tacos árabes can also be made the day before, with no marinating required.
Print
muhammara-inspired lamb shanks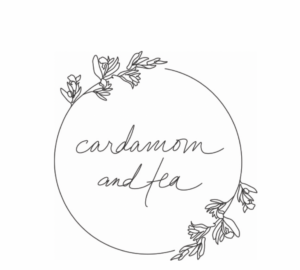 Prep Time:

30 minutes

Total Time:

about 3 hours

Yield:

6 servings
3

red bell peppers

2 tablespoons

olive oil, divided in half

3/4 cup

diced onion

3

cloves garlic, crushed through a press

1/2 teaspoon

cumin

1/2 teaspoon

dried oregano

1/4 cup

tomato paste

1 1/4 cup

stock (either beef, vegetable, or chicken)

1/3 cup

pomegranate molasses

1/2 teaspoon

crushed red pepper

2 tablespoons

red wine vinegar
Salt to taste (I use 3/4 teaspoon total, but it depends on the saltiness of your stock)

4

to

4 1/2

pounds lamb shanks (about

3

large, or

6

small)

1/2 cup

chopped walnuts
for serving: crusty bread
Instructions
Turn one or two gas stove burners to medium heat and place the red peppers directly over the grates.* Cook the peppers, occasionally rotating them. Cook until the peppers are somewhat soft and extremely charred (about 10 minutes total). Remove to a plate and cover with plastic wrap.
Once the peppers have cooled down, use a paper towel to rub away the charred skins. If you're having trouble removing enough of the char, run them under a little water. Cut the peppers open and discard the seeds, pith, stems, and any excess liquid. Slice the red peppers into half-inch-wide strips. Set aside.
Preheat the oven to 350° F (180° C).
Preheat a large dutch oven over medium heat. Add 1 tablespoon olive oil and the onions, and cook for about 5 minutes, stirring occasionally, until they soften a bit.
Add the garlic, cumin, oregano, and tomato paste to the onions and cook for no longer than 1 minute, stirring constantly.
Turn off the heat, and stir in the stock, pomegranate molasses, crushed red pepper, red wine vinegar, and season to taste. Add the lamb shanks to the braising liquid and try to get everything to fit as snugly as possible. Sprinkle about 1/3 of the red pepper strips between the lamb shanks (make sure they land in the liquid). Season the tops of the lamb shanks with a little more salt. It's perfectly fine if the lamb is exposed about halfway (the lamb will not be fully submerged).
Cover with a tight lid and move to the oven for about 2 1/2 to 3 hours, until the meat is very tender and pulls apart easily with a fork. It will get tough before getting tender.
About 45 minutes before the lamb is done cooking, sprinkle the remaining red peppers over the surface (some should fall into the liquid, and some should sit on top of the lamb). Cover and continue cooking.
While you're waiting on the lamb and red peppers, toast the walnuts. Heat a small skillet with 1 tablespoon butter (or 2 teaspoons olive oil) over medium heat until the butter melts. Add the walnuts and cook, stirring constantly for about 5 minutes, until they are fragrant and lightly toasted.
Once the dish is done, skim the fat from the sauce with a fat separator or a spoon.** Alternatively, you could refrigerate the whole thing overnight and then just scrape up the solidified fat. Or you could just leave the fat, because it's delicious.
Top the lamb with the walnuts, and serve with bread.
Notes
* If you don't have a gas stove, you can use your oven's broiler or a grill, using the same method and checking frequently. They'll get softer than with fire-roasting, but that's ok.
** To use the spoon method, move the sauce to a bowl so that it's easier to work with. Place the spoon so that it is almost parallel to the sauce's surface, like a little boat. Keeping it parallel to the surface, slowly let the spoon sink slightly into the liquid, allowing the fat to rush into the spoon's bowl. Be careful not to dip to low or on too much of an angle, or else you'll remove a lot of the sauce with the fat. Remove and repeat until you've skimmed most of the fat (it takes about 5 minutes).
To store for a couple days: Move the cooled red pepper lamb shanks and sauce to the refrigerator overnight (store the sauce separately to make it easier to skim the next day). When you're ready to serve, microwave the sauce and red pepper lamb shanks together until they're heated through (or bake covered at 300°F / 150°C in the pot you braised them in with a couple extra tablespoons of water mixed in, until they're heated through). Keep an eye on it to make sure it's not too dry, and add a little more water as necessary (but careful not to water it down too much). Garnish with the walnuts before serving.
To store for up to 3 months: Move the cooled red pepper lamb shanks to 1 or 2 gallon-sized freezer bags, along with any red peppers or other bits and pieces, leaving most of the sauce behind in the pan. Transfer the sauce to a separate freezer-safe container. 1 or 2 days before serving, move the lamb and sauce to the refrigerator to thaw. When you're ready to serve, reheat as above. If you forget to thaw them, use your microwave's defrost setting to gently bring them to room temperature before reheating fully.