Lately I've been revisiting a few recipes from way back when I first started blogging. In those first couple months, (like most brand-new blogs), I would get a slow trickle of visitors on a good day, and now that the Cardamom and Tea family has grown quite a bit, there's a very good chance that you have never seen or heard of my strawberry sour plum pie (or if you have heard of it, then… hi mom!). And that just won't do, because it's one of my favorites, and I hope it becomes one of yours this spring. It's the perfect thing to make for Mother's Day next weekend, and the perfect way to get a head start on pie season.
While revisiting this recipe (originally posted May 30, 2017), I decided to update a few things for you guys to make it easier. I streamlined the recipe a bit, added grams to provide an option for folks outside the US as well as anyone who wants precisely consistent results, and updated the photos while I was at it. It's fun seeing a the photos side by side, to appreciate how much I've learned since starting (like how to light a shot, how not to overexpose a photo, how to color balance a photo, how to crimp pie dough, how not to burn crust, how to lattice neatly…). The most I can hope for is to look back on these photos in two years and think the same.
But anyway, let's talk about sour plums! We're right at the start of the season, which is very exciting indeed. Jarareng is one of many names for green sour plums, which are available for just a few weeks, right after the trees have fruited but before they've had a chance to ripen. By the beginning of June, they will soften and sweeten, and will lose their crunch and tang, turning into an entirely different fruit.
Jarareng always makes me think of one of my family's favorite stories. When my mom was three, she traveled from Baghdad to her mom's family's farm in north-eastern Syria, and her uncle, Badel, gave her a freshly-picked sour plum from their orchard. She absolutely loved it and asked if she could have some more, but Badel didn't want her to spoil her appetite, so he said no. My mom then insisted that if he didn't give her another, she would tell her mom not to be his sister anymore. Jarareng brings out the sassiness in us all.
Maybe we all love jarareng so much because super-seasonal produce is only around for a short time, and it never seems possible to have had enough once time is up. But there's also something very nostalgic about fleeting fruits and vegetables—they transport us back to a specific time and place in a way that more ubiquitous foods can't. While I've had asparagus in the heart of fall, and acceptably ripe tomatoes in the dead of winter, jarareng are pretty much impossible to find outside of those few weeks in May. And I think because of this, it always brings back memories with a little extra nostalgia.
So seek jarareng out and eat them plain, with a little salt, thinking of good memories or creating new ones (now! before it's too late! Seriously, stop reading, go to the store, buy some, and then come back and finish reading this—I explain where to find them in the note below the recipe). And if you've never tried baking with jarareng, if you (somehow!) have a surplus that's sitting around and slowly losing their tart crunchiness, it's time to bake a pie before it's too late.
Print
strawberry sour plum pie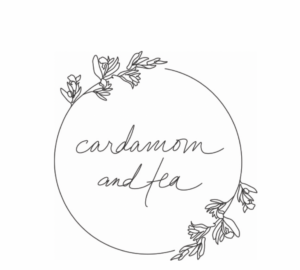 Prep Time:

1 hour

Total Time:

3 hours 45 minutes

Yield:

8 servings
for the crust*
400g

all purpose flour (about

3 cups

)

7g

salt (

1 teaspoon

)

230g

cold unsalted butter, cut into chunks (

2

sticks)

120g

cold plain yogurt (

1/2 cup

)

30g

cold water (

2 tablespoons

)
for the filling and assembly:
Chilled pie dough (above)

370g

pitted and quartered sour green plums ** (

3 cups

quartered, from about

500g

whole)

370g

hulled and quartered strawberries (

3 cups

sliced, from about

450g

whole)

200g

sugar (

1 cup

)

1.5g

teaspoon salt (

1/4 teaspoon

)

50g

quick cooking minute tapioca (

1/4 cup

+

1 tablespoon

)
Egg wash: 1 egg yolk beaten with 2 teaspoon cream or water
Instructions
To make the crust: Place the flour, salt, and butter in a food processor fitted with the blade attachment. Pulse several times, until the butter blends into the flour, and there aren't any lumps bigger than a tic tac. Add the yogurt, and pulse 2 or 3 times to distribute. Drizzle in the water. Pulse a few times until it can be squeezed together into a pliable and smooth dough (don't over-process). If the dough won't come together, add a few more drops of water at a time.
Shape the dough into 2 equal balls, flatten the balls into discs, cover each with plastic wrap, and refrigerate for just 30 minutes. Work on the filling while you wait.
To fill and bake: While the dough is chilling, combine the plums, strawberries, sugar, salt, and tapioca, and let it sit for 15 minutes.
Preheat the oven to 400°F (205°C) .
On a lightly floured surface, roll the first round of chilled dough out to between 1/8- to 1/4-inch thick; it should be quite a bit wider than the pie pan (about 13-13.5 inches). Rotate occasionally as you work, but try not to handle the dough too much.
Once it's rolled out, gently wrap it around your rolling pin to transfer it to the pie pan. Unroll it onto a 9-inch pie pan and gently press the dough into place so it's in contact with the entire pan.
Roll out the second crust to the same thickness, and then cut it into long strips, about 3/4 to 1 inch wide.
Fill the pie shell with the fruit filling, gently pressing it down with the back of a spoon to get rid of any gaps.
Assemble the lattice top: First, place half the strips going in one direction all along the pie, with narrow gaps in between them. Then fold back every other strip and place another strip perpendicular to them at the edge of the pie. Drape the lifted strips back over the perpendicular strip. Repeat, alternating which of the parallel strips are lifted, adding the next perpendicular strip each time, until the whole pie is covered.
Once the pie is covered, dab a little water under the edge of each strip to make sure they stick to the bottom crust. Evenly trim the excess edges (both the top and bottom). Use a fork to crimp it all the way around. Place the pie in the freezer for about 10 minutes.
Once the top feels firm, brush the pie's surface with the egg wash and bake for 15 minutes at 400°F (205°C).
After 15 minutes, reduce the heat to 350°F (175°C) and bake for another 45 minutes. If the edges of the crust start to brown too quickly for your liking, use a crown of tinfoil for the last 20 minutes of baking.
Place the pie on a cooling rack for at least 2 hours, until it comes to room temperature.
Notes
* To make this dairy free, use your favorite shortening-based crust recipe, and use the water option instead of cream in the egg wash. Most recipes out there have a combination of shortening and butter, but you can usually use a combination of vegan butter substitute and shortening to make a crust recipe dairy free. Or to make this gluten free, use your favorite gluten free crust recipe (use a gluten free all purpose flour blend that includes xanthan gum to make sure the crust isn't too crumbly).
** Also known as jarareng or gojeh sabz, these plums are available in early to mid spring in Middle Eastern markets and some farmers' markets. Some are a little on the crunchy side, especially early in the season. If yours are extra-crunchy, microwave them for a minute or two before mixing them in with the strawberries. Jarareng cling to their pits, so always cut away from your hand, and follow the GIF following this recipe.