A couple weeks ago, I had the pleasure of attending a Cook for Syria fundraiser, hosted by Hong Kong's Pomegranate Kitchen. Getting to know the Middle Eastern diaspora in Hong Kong has made me feel so much more at home, and I was thrilled to get to meet chef Maria Bizri. She and her team cooked the most beautiful meal, including a velvety, delicious, wonderfully spiced shorbat adas, which inspired me to post my own recipe for spiced lentil soup with lots and lots of carrots. Later this week, I'll post a meal plan inspired by Pomegranate Kitchen's menu (and featuring this recipe) which you can use to host your own Cook for Syria dinner party to raise money for UNICEF. But in the meantime, I hope you enjoy this red lentil soup recipe, which is one of my favorite easy weeknight meals.
Today marks the start of Lent, which many Assyrians will observe by abstaining from meat and dairy, so I also hope this red lentil soup is a helpful vegan meal for anyone who's keeping soma or not eating animal products for other reasons. It's super easy to turn this into a complete protein, by enjoying it with some rice or whole grain bread on the side. You could even toast some pita chip croutons to sprinkle on top, if you're looking for something a little crunchier.
more lentil soup
Print
red lentil soup | shorbat adas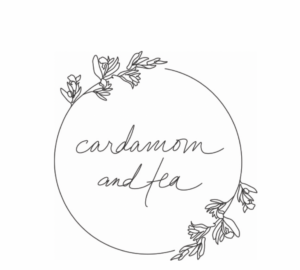 Prep Time:

10 minutes

Total Time:

25 minutes

Yield:

6 to 8 servings
3 tablespoons

olive oil (divided into

2

and 1)

1

medium onion, small diced

2

large carrots, small diced

3

cloves garlic, crushed through a press or finely minced

2 teaspoons

ground coriander *

1 tablespoon

turmeric *

2 teaspoons

ground cumin *

1 1/2 teaspoons

ground fenugreek *

1 1/2 cups

red lentils, sorted and rinsed

2 quarts

stock (chicken or vegetable)
Salt to taste

3 tablespoons

to 1/4 cup lemon juice (from about

1

lemon)
Optional: 2 tablespoons parsley or cilantro for garnish, extra lemon wedges, and rice or bread on the side
Instructions
Heat a stockpot over medium heat for 2 minutes. Add the 2 tablespoons olive oil, onion, and carrot, and cook, stirring occasionally, until they have shrunk in size and softened significantly (about 8 to 10 minutes).
Push the onions and carrots to the side of the pot and add to the center the 1 tablespoon olive oil, garlic, coriander, turmeric, cumin, and fenugreek. Stir the center for about 1 minute over medium heat, and then stir everything together.
Add the lentils and stock to the pot and bring everything to a boil over high heat. Once it comes to a boil, taste the stock and add some salt if necessary.** Reduce heat to low, and simmer for 15 minutes, until the lentils are still whole, but very soft and slightly falling apart. If you prefer smooth lentil soup, you can purée it with an immersion blender.
Stir in the lemon juice right before serving. Optionally, garnish with parsley or cilantro, and serve with lemon wedges and rice/bread on the side.
Notes
* If you'd prefer, you can use 3 tablespoons yellow curry powder in place of all of the ground spices. This type of soup is commonly made that way, and it's delicious either way.
** If your stock has a lot of salt already, you may not need to add much (or any at all). If it is low sodium, you may need to add quite a bit. It all depends, so keep tasting while you season.