My mom taught me to cook lentils and rice with lots of rinsing and careful par-cooking, so that everything ends up perfectly al dente, rather than mushing together into a lumpy porridge. Not that I have anything against porridges. It's just that when it comes to mujadara (and rice more generally), I prefer separate grains.
My mom usually makes her perfect lentils and rice as an easy weeknight meal. But sometimes you want to make something vegan that's a little more celebratory and special-occasion-worthy. And that's where this mujadara with plenty of caramelized onions comes in.
why I love this mujadara recipe
This recipe is totally over the top. There are so many caramelized onions, they peek out over the top of the pot like an iceberg. And that's a very good thing, because the onions are the best part. You slowly caramelize them until they're the color of salted caramel ice cream, and then you fry a bunch of them until they're deeply golden brown. These little extra steps set this dish apart as company food. If your guests are experienced home cooks, they will immediately understand the love that went into it. But even if they are clueless, they will enjoy it so much that the message won't be lost on them.
notes on caramelizing onions
Writing about caramelized onions has become a bit of a fraught issue for recipe-developers after onion-gate 2012. To sum it up real quick, Tom Scocca claims that recipe writers have been deceiving us about the amount of time it takes to caramelize onions (perhaps yielding to editorial pressures to fit the 30-minute-meal format). They all seem to claim it takes 5 to 10 minutes, when we all know it takes a lot longer.
He started a conversation that has made many of us think more critically about the ways we describe onion caramelization. I loved Sarah Jampel's response in particular. She says that the problem has more to do with "our lack of specificity in regards to just how those onions should look, taste, and behave. What does caramelized mean?"
So I'll just say that in this recipe, the onions shouldn't just take on a little bit of brown color. They need to become totally soft and golden brown all the way through (see photos). Then some of them will get fried and turn even darker brown and crispy-chewy. I first learned this trick from Maureen Abood's wonderful recipe, and then went way overboard with my own (but, like, overboard in a good way). However much you use, it's nice to have a little bit of exciting crunch in such a comforting dish.
Print
mujadara | lentils and rice with crispy onions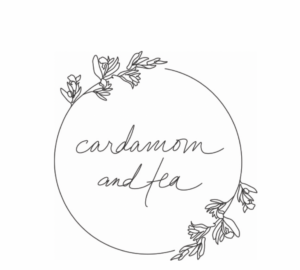 Prep Time:

55 minutes

Total Time:

2 1/2 hours

Yield:

8 servings
To caramelize the onions:
1/4 cup

olive oil

2

pounds 12 ounces sliced onions (from about

3

large or

4

medium onions)

1 teaspoon

salt
For the lentils and rice:
One

16 ounce

bag of green or brown lentils, sorted and rinsed

1/3

of the caramelized onions

1 cup

basmati rice (rinsed)

1 1/2 teaspoons

salt, or to taste

2 3/4 cups

water

1/3

of the caramelized onions (above)
To fry the caramelized onions:
1 cup

olive oil (plain, not extra virgin; or use another neutral-flavored oil)

2/3

of the caramelized onions (above)
Instructions
Caramelize the onions: Heat a wide pot (like a large dutch oven) over medium or medium-high heat for 2 minutes. Once the pan is hot, add the oil, followed by the sliced onions and salt. Stir to coat, and cook for 20 minutes, stirring and scraping the bottom of the pan every 2 or 3 minutes.* They should be loudly sizzling and lightly browning, but not burning on the bottom.
Reduce the heat to medium-low or medium, and cook for another 20 minutes, stirring and scraping once every 5 minutes or so. They should still be audibly sizzling, but more quietly than before.
Reduce the heat to low, and cook for 40 minutes, stirring and scraping about every 10 minutes. You should still be able to hear a faint whisper of sizzling.
Increase the heat to medium-high, and cook, stirring and scraping constantly for 5 to 10 more minutes. The onions are done once they have significantly deepened in color. Divide into 1/3 and 2/3 and set aside.
Par-cook the lentils: Cover the lentils in a couple inches of water in a stock pot. Bring everything to a boil over high heat. Once they're boiling, set a timer for 10 minutes, and reduce the heat to medium to maintain a good simmer.
Start testing the lentils for doneness around the 10 minute mark. The lentils are ready once they are unpleasantly al dente. You should be able to chew one (it should be somewhat soft), but it should still be gritty and mealy. If they still have a hard center, continue to cook for a few more minutes (they shouldn't take longer than 15).
Once the lentils are ready, strain them and rinse them until the water runs clear. *
Use a damp paper towel to wipe down the sides of the pot that you cooked the lentils in until the scum is completely gone.
Cook the lentils and rice together: Add the lentils back into the pot, along with 1/3 of the caramelized onions, rice, salt, and water. Stir together and shake everything out into an even layer.
Turn the heat to high. Once the water comes back up to a boil, cover, lower the heat to low, and cook for 15 minutes. Do not open the lid while it's cooking.
Once 15 minutes have passed, turn off the heat and keep the pot covered for another 10 minutes (up to 30). While you're waiting, fry the rest of the onions.
Fry the onions: Heat the oil in a skillet over medium-high heat until it shimmers (about 4 minutes). Carefully add a scoop or two of the remaining caramelized onions and use tongs to spread them out into a single layer on the bottom of the pan.
Cook for about 5 minutes until crispy-chewy and deeply golden brown. Before they burn or become too brittle (perhaps with your stove, before 5 minutes), remove them with a slotted spoon to a paper-towel-lined plate, and add a couple more scoops of the onions to the pan, working in batches until they're all done. Discard the remaining oil.
To serve: Once it's rested, fluff the lentils and rice with a fork.
I like to stir some of the crispy onions into the mujadara, stir it together, and then top it with the rest (this results in a lot of different textures, which I like). But you can serve them all on top, or even on the side, to give everyone a chance to include as much onion as they prefer.
Notes
* At any point while you're cooking the onions, if they look like they're browning too quickly, reduce the heat a little. At any point, if there is a lot of fond that's developing on the bottom of the pot, and you can't easily scrape it up, simply deglaze with about 2 tablespoons of water, scraping up the bits. If either of these things happen, your onions might be a little on the dark side, but as long as you don't let them burn, they'll taste delicious.