I really enjoyed grilling these kebabs out on our balcony, and wanted to share this old family recipe with you. I feel so fortunate to have an outdoor space right now, and we've been spending evenings out on our balcony doing the NYT crossword and reading. I most recently read (and loved) both of Sally Rooney's books, and this week I'm reading Americanah and Magic for Liars, and am enjoying both.
I can feel my blood pressure slowly rising all day long, but watching the sun set at the end of the day (albeit, absentmindedly + very peripherally, because I am not a sunset-gazing kind of lady) and enjoying time with Simon makes everything feel alright for a few moments, and I'm trying to find ways to experience that calm more throughout the day. I feel really lucky to be able to work from home, to keep myself and my community safe. I hope we'll all keep working extra hard to keep our distance and to pitch in when we can, and that those of us who have the privilege of working from home don't forget about those who don't.
---
Social distancing has been an opportunity for me to recommit myself to some of the things I always intend to do, but don't really make enough effort for normally. Last week, I wrote a bit about reducing food waste, which starts with carefully storing your ingredients—I've always been pretty good about it, but have let things slide a little too much over the last year or two. But now that I'm only going to the store once every week or two, there is no way I'm making any extra trips for one or two ingredients, so I've been more careful about using absolutely everything in my fridge and pantry.
Another thing I'm recommitting myself to is making sure I don't overdo it with the meat, which is in short supply. I've always tried to cut back on the amount of meat I consume for environmental reasons, but now that freezer space is short, I'm realizing that I easily could've been doing more all along. It's probably weird to bring up this point preceding a recipe that's literally just 99% meat, but even when you're cooking a meaty thing, there are some easy ways to cut back on your consumption, and make the meat stretch further. For instance, with lots of delicious and filling sides, we were able to stretch these twelve small kebabs out to six meals for the two of us (one kebab per person, per meal). Just a few weeks ago, we probably would've demolished them in just two meals for the two of us (three kebabs per person). This time, I froze what I knew we wouldn't eat right away (about 6 of them), and we enjoyed the rest over the course of a couple days.
Here are some ideas for stretching your meat supply with other healthyish staples, without feeling like you're making a big sacrifice:
Serve meat with really good pot of rice, especially something like riza sh'ariyeh, bulgur pilaf, or West African jollof rice. Or, if you've got nothing but time and onions, make a batch of mujadara, and watch your family ignore every single other thing on the table. I made a big pot last week, and stashed a few servings in the freezer for another time.
Bake your own samoon, like I did here. It's a really fun activity, and you probably have the ingredients at home. If you don't have whole wheat flour on hand, you can just replace it with more white flour instead. If you have kids and are looking for ways to keep them entertained, you can get them involved with shaping the dough, brushing it with water, and sprinkling it with sesame seeds. Store them in the freezer if you don't plan to eat them all in the next 24 hours (never the refrigerator).
Make a big salad, with fresh lettuce (if you've got it) and mostly pantry and freezer ingredients as toppings (canned beets, bamboo shoots, beans, croutons, frozen corn/peas/carrots, anchovies, etc.). Use your favorite dressing recipe, and you can't go wrong. Re. fresh lettuce: buy a bag of arugula or spring greens to use for the first few days, and heartier greens for the week to come. In my last post, I explained how to store kale so it lasts for a long time in the fridge. Cabbage is another good one to have, because it lasts for weeks. Make a simple slaw with mayo (or yogurt), lemon, olive oil, and whatever you've got. I like using a lot of capers and black pepper.
Make a bean salad, especially if you're totally out of fresh ingredients, and need to make something other than rice or pasta. Joe Yonan just came out with a wonderful new book all about beans, and it's the perfect time to buy it. So many wonderful pantry ideas for now, and so many beautiful produce-forward things we can all make once this is behind us. If you're improvising a bean salad, you can simply use a little splash of red wine vinegar, a spoonful of dijon mustard (or a very small squirt of the yellow stuff), a generous glug of olive oil, a clove of garlic crushed through a press (or some garlic powder), and all the dried herbs you can find (basil, chives, dill, parsley, and black pepper all work great together). Or mayo, chipotle, lime juice, and fresh cilantro (if you've got extra!).
Once you're totally sick of kebabs, you can even start repurposing them a bit. Crumble them up and throw them in a grain or noodle bowl. Crumble and add to tomato sauce for shakshuka. Don't feel limited to what you've already created.
Oh and, here are some tips on making your ingredients and leftovers last throughout the week:
Buy extra cilantro and green onions, wash them really well, dry them really well, and store them as described in this post. They'll last for at least a few days, if not the whole week (sometimes even longer, especially if you plan on cooking them). Use the extra in salads, guacamole, etc. Don't forget that the stems are really tasty too!
Check the expiration date on your ground beef, and make sure you use it a day or two before it goes bad. If you don't plan on making these kebabs this week, freeze your ground beef as soon as possible. If you freeze things sooner rather than later, you'll always have fresh ingredients, and you won't have to waste anything.
Immediately freeze however many
grilled kebabs you don't plan to consume in the first couple days. It's best to freeze things at most within a day or two of making them, so they're the best possible quality once you eventually thaw them. This also helps make sure you don't get sick of eating the same thing every day. Your freezer will eventually turn into a treasure trove of things you kinda-sorta forgot about from a few weeks ago, and are excited to see again now that some time has passed (instead of turning into a sad dumping ground for expired leftovers that you felt too guilty to throw away).
Alternatively, you can freeze them in raw form and grill them one at a time, but I find that it's much easier and more efficient to just grill them all at once, and enjoy the rest as leftovers.
Print
grilled lula kebabs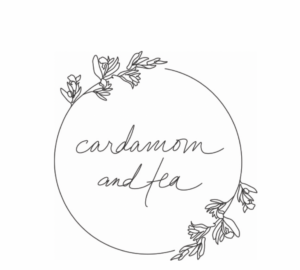 Prep Time:

15 minutes

Total Time:

30 minutes

Yield:

12 kebabs
2

lb 3 oz 80/20* ground beef (

1

kg)

1 cup

chopped cilantro (

40g

)

1 1/2 cups

chopped green onion (

90g

)

1/2 teaspoon

black pepper
about

1

to

1 1/2

teaspoons salt
Instructions
Combine the ground beef, chopped cilantro, green onion, and black pepper, but do not yet add the salt.**
Once combined, shape into 12 ovals. Sprinkle evenly with salt, to taste (I like to use the full 1 1/2 teaspoons, but you might like less).
For outdoor grilling: Heat your grill with the lid down, until its temperature reads about 400°F/205°C. Once it's hot, place the kebabs on the grates, lower the cover, and let them cook for about 7 minutes per side. Keep an eye on them; if they are browning too quickly, lower the temperature.
For broiling: If you don't have an outdoor grill, preheat your broiler to its highest setting. Once it's heated, place the kebabs on a clean broiler tray and place under the broiler for about 7 minutes per side. Keep an eye on them, and make sure they're not burning or cooking too quickly.
The kebabs are done once they register 160°F/71°C and are nicely charred in many spots.***