My grandmother grew up on a farm in rural Syria, where they would make big batches of gubta mtumarta, a cheese preserved with caraway seeds, packed in clay jars, and buried under ground. Every Easter, my great-grandmother would stuff one samoon with a bit of gubta, and the kid who got the stuffed roll received an extra little gift. These hot cross buns are a bit over-the-top in comparison, with every single one containing a bit of cheese. If you don't have caraway at home, no worries—they're lovely plain as well. Or feel free to add some of your favorite dried herbs to the dough instead.
It's a pretty straightforward challenge to get that distinctive cross pattern with sweet hot cross buns (either with icing or pastry cream), but I've always struggled a bit with savory ones. Sometimes the piped line of flour paste just disappears into the dough once it goes in the oven, and sometimes it awkwardly puffs up. After reading a bunch of recipes, I tried a few different strategies for styling these, and I finally found the right technique for achieving high-contrast crosses. First, you egg wash the shaped and proofed dough. Then you mix equal parts (by weight) water and flour to form a paste—if the paste is too thin, it will run everywhere, and if it's too thick it will be awkwardly raised and too dark. But when you get the ratio just right, it stays in place and remains bright, while the buns themselves bake to perfect golden brown.
Print
cheesy caraway hot cross buns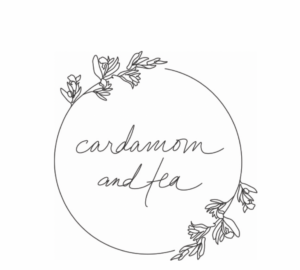 Prep Time:

35 minutes

Total Time:

3 hours

Yield:

9 buns
180g

whole milk (

3/4 cup

)

5g

yeast (

1.5 tablespoons

)

2

large eggs (

110g

), at room temperature

475g

all purpose flour (

3 3/4 cups

)

6g

caraway seeds (

1 tablespoon

)

6.5g

salt (

1 teaspoon

)

55g

butter (

4 tablespoons

)

120g

hard melting cheese, cut into 9 cubes (e.g., cheddar, gruyere, swiss, mozzarella, etc.)
Egg wash: 1 egg yolk, beaten with 1 teaspoon water
Paste for the crosses: 60g flour (about 1/2 cup) mixed with 60g water (about 1/4 cup)
Instructions
Preheat the oven to 180°F (80°C). Once it preheats, turn it off and open the door open a crack before you start making the dough.
Microwave the milk until it's about 115°F (45°C). Add the yeast to the bowl of a stand mixer (fitted with the hook attachment), stir in the warm milk, and let it sit for about 5 minutes.
Add the eggs, 400g of the flour, caraway seeds, and salt to the stand mixer. Let the mixer run at low speed just until everything is incorporated into a very shaggy dough. Add the butter 1 tablespoon at a time with the mixer running at low speed, allowing each tablespoon to disappear completely before adding more.
Once all the butter has been added, gradually add the last 75g of flour 1 tablespoon at a time with the mixer still running on low. Once the dough pulls away from the sides of the bowl, stop adding flour (I add exactly 50g, but you might need more or less if you don't measure precisely with grams).
Increase speed to medium, and knead the dough for about 7 minutes, until it's smooth and elastic.
Lightly oil a mixing bowl and your hands. Scrape the dough into the bowl, and use your hands to shape it into a ball (tuck itself under its bottom to smooth out the surface). Leave it in the bowl with the seam-side facing down.
Cover the bowl of dough with plastic wrap, place it in the oven (again, make sure the oven heat is off and that it has cooled down for at least 10 minutes), leave the door open a crack, and let it proof for about 1 hour. The dough is done rising once it's noticeably larger, and has approximately doubled in size. While it's proofing, butter a 8×8" pan (and optionally line the bottom with parchment).
Once the dough is done rising, move to a lightly floured counter, and divide into 9 even pieces (about 90g each). Stuff each piece with a chunk of cheese, and shape into a smooth, round ball. Space them evenly in the pan.
Cover the pan with plastic wrap, and move back to the still warm oven for about 40 minutes (again, make sure it's still off), just until the gaps around them almost close up.
Once the buns have finished their rise, remove from the oven, and preheat it to 350°F (177°C) convection. Brush the tops of the buns with a layer of egg wash.
Place the paste for the crosses in a piping bag and snip off a bit of the end. Pipe a straight line across each bun in one direction, then switch directions and pipe a straight line across each bun again (see photos).
Bake for about 30 minutes, until the internal temperature reads about 195°F (about 90°C). Remove from the pan to a cooling rack, and let them cool for a couple minutes before serving (they can also be served at room temperature).
Notes
To make these ahead: shape the rolls, let them proof at room temperature for 10 minutes, and then let the whole pan chill in the refrigerator for 8 to 20 hours. Bring them to room temperature before baking and let them finish rising (unless they have already risen in the refrigerator). If you have any left over, they'll keep at room temperature for a few hours, but leftovers should be frozen as soon as possible to make sure they stay fresh. As with any bread, do not store them in the refrigerator or they will stale even faster than at room temperature.