Although it's getting chillier here in Australia, I was going to wait all the way until November to post this wintery variation on Greek salad for my friends in the northern hemisphere. But everyone's trying to go a bit longer between trips to the market during this pandemic. So I thought it would be a good time to post recipe that keeps well for days in the refrigerator. This kale Greek salad's ingredients last much longer in the fridge than classic Greek salad.
While romaine is actually pretty hearty to start with, kale is even tougher. Romaine sometimes starts to turn brown after chopping and it does not appreciate being covered in dressing ahead of time. Kale, on the other hand, lasts for a really long time when stored properly, and a dressed kale salad will go strong for at least a day or two in the refrigerator. Kale that's been coated in dressing might wilt a little, but that's not going to stop it from being delicious. Wilted, soggy, next-day romaine, on the other hand, is not ideal.
Furthermore, oranges keep way longer than tomatoes and cucumbers, especially when washed, dried, and kept in your fridge's fruit drawer. Plus, they're delicious, and a fun way to mix things up a bit. And the rest of the ingredients in a classic greek salad last forever in the fridge or pantry. So this salad is a great option if you're looking for ways to make your supplies last between market trips. Here are a few tips to further extend the shelf life of the ingredients in this recipe:
How to make your kale greek salad ingredients last longer
Kale:
Stem, wash, and spin-dry your kale as soon as you get it home (the video in this guide to washing herbs shows how to do it without a salad spinner). Don't just rinse your kale with a light sprinkle, but actually submerge it in water, squish and swish the kale around like you're shampooing hair, dump the water, and repeat a couple times. Get a big container or plastic bag, line it with a layer or two of paper towels (or a clean tea towel), fill it with the clean/dry kale, and store in the refrigerator. Oh, and don't throw out the stems! Slice them thinly on the diagonal and sauté. They taste just like broccoli stems.
Feta:
If you can find it, buy the kind of feta that comes in a tub of brine, rather than the kind that comes shrink-wrapped. The brined kind lasts for at least a few weeks in the fridge. Keep it consistently chilled, use a clean knife to slice, and keep the feta itself completely submerged. The vacuum packed dry kind lasts a long time before opening, but once you open it, it's days are numbered. I like to slice pieces off the top of brined feta instead of the sides, which helps it stay submerged. If you slice pieces off the side, the water level will keep falling, and one day you might open the tub to find a not so nice pink or blue surprise on the part of the cheese that's poking out like an island. Keep it submerged, and you should be good for a while.
Oranges and lemons:
Wash, dry, and store them in your refrigerator's fruit drawer, if you've got one. If your lemons have seen better days, but are still totally fine to eat, prepare them for freezing before it's too late: If their peels are still in good condition, zest them, and place the zest in a little plastic snack bag. Squeeze as much air out as you can, and throw it in the freezer. After zesting (or skipping zesting, as the case may be), cut the lemons in half and squeeze the juice into ice cube trays. Freeze the trays, pop the frozen cubes out, place in a plastic bag or reusable container (this is a great place to reuse an old yogurt container or something similar), and throw in the freezer. On the other hand, if your citrus is moldy or unnervingly squishy, absolutely don't use it, and just let it go.
Onion and garlic:
Do not store in the refrigerator. Instead, find a cool, dry, dark place and leave them in an open basket or bowl. Pantries work great! Just do not store them in close quarters with potatoes, which will make your onions rot faster. I've also linked to a method for pickling onions in the recipe below, which is a good way to save the other 3/4 of that onion after slicing a bit for a salad.
Olives:
Feel free to use canned or jarred here, rather than the ones from the fresh olive bar. Jarred/canned olives last a lot longer than ones from the olive bar.
Za'atar, black pepper, and oregano:
Total no brainer. Keep them sealed tightly in a cool, dark place.
Mustard:
Keep it in the fridge once opened.
Olive oil:
Keep it in a dark container or in a dark place. Try not to let it get warm.
ways to use these ingredients beyond this salad
If you buy too many ingredients or decide not to make this kale Greek salad after buying everything, here are some ideas of more things to make:
Buy two big bunches of kale, instead of one, wash and store it all at the same time, and make some sautéed kale a few days after you're sick of kale salad. Just heat a pan over medium-high heat, add a tiny bit of neutral oil, and sauté to wilt. Then sprinkle on some soy sauce, dark sesame oil, rice wine vinegar, and sesame seeds. Or if you have a more mediterranean pantry, start with some sliced garlic in some oil for 30 seconds, then sauté your kale, and finish it with some lemon juice, extra virgin olive oil, sea salt, crushed red pepper, and sesame seeds.
Use mustard, za'atar, black pepper, and oregano as flavor boosters anytime you're cooking a bland protein.
Enjoy feta with fresh or dried fruit as a snack. It's so good with apricots and other stone fruit (dried, canned, fresh), especially on some toast with a little bit of honey.
Olives: "you will certainly not regret eating 30 to 40 olives" (anyone else??).
Or if you're in it for the actual recipe, enjoy this kale Greek salad!
Print
Kale Greek Salad with orange supremes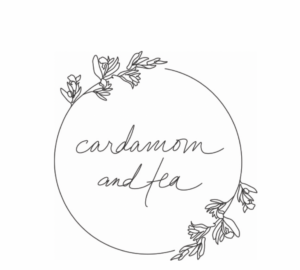 Prep Time:

20 minutes

Total Time:

20 minutes

Yield:

serves 6 as a side (add grilled chicken to make this a main for 4)
6

packed cups chopped kale leaves (

150g

), from about 1 big bunch

1/4 cup

extra virgin olive oil (

55g

)

1 tablespoon

red wine vinegar (

15g

)

1 tablespoon

lemon juice (or use 2 extra teaspoons vinegar) (

15g

)

1 tablespoon

dijon mustard (

15g

)

1 teaspoon

dried oregano (

0.5g

)

1 tablespoon

za'atar* (

7g

)

1 teaspoon

black pepper (

3g

)

1

–

2

cloves of garlic, crushed through a press (

5g

)
Salt, to taste

1

orange, supremed (

100g

after supreming)

1/4 cup

thinly sliced red onion** (

30g

)

1/3 cup

pitted green olives (

60g

)

1/4 cup

crumbled feta (or more, to taste) (

40g

)
Extra lemon juice
Instructions
Place the kale in a large mixing bowl, and cover with the olive oil, red wine vinegar, lemon juice, mustard, oregano, za'atar, black pepper, garlic, and salt (go easy on the salt, because the kale will shrink down slightly, and you're going to add some salty feta and olives soon). Wash your hands very well, and "massage" the kale until it softens a bit, feels less crinkly, and the dressing is evenly distributed.
Top with the oranges, red onion, green olives, and feta, and more lemon to taste (optional), and serve. If you'd like to store it longer, store these toppings separately, and top the kale mixture for each serving as you go. The salad will keep in the refrigerator for a day or two, even after dressing and combining everything, but it will last a couple days longer stored separately.
Notes
* If you don't have za'atar, feel free to use a little extra oregano to taste. But don't replace the whole tablespoon with equal parts oregano, because oregano tends to be a lot more fragrant and overwhelming—just use a little extra. If you don't have oregano, feel free to use as much extra za'atar as you'd like to replace it. And if you don't have either, feel free to use about 1 teaspoon of dried thyme, or another herb of your choosing.
** Feel free to use pickled red onion, as I've done in the photos here. This recipe explains how to make pickled red onions, which keep for a while in the fridge, and are a good way to make sure you don't have to find an immediate use for the rest of that onion after slicing just a little for this recipe.
More substitutions: You can use supremed grapefruit instead of oranges, if you have those around. Or even feel free to use clementines, but instead of supreming them, simply peel and separate their segments. You can also use whatever kinds of olives you have—I just personally love Sicilian green olives (AKA, Castelvetrano olives), so I listed them here because I think they go the best. If you have romaine instead of kale, go ahead and use it, skipping the massaging step. If you don't have fresh garlic on hand, you can substitute about 1/2 to 1 teaspoon powdered garlic (to taste). The feta is hard to replace, but you can always skip it, especially if you're vegan.