Friends often tell me that they find rice difficult to prepare well. I'll tell you what I always tell them: the trick to making rice isn't knowing more about rice, but knowing more about yourself. If you're someone who does not have a tendency to micromanage, if you tend to entirely check a project off your mental check-list the minute you delegate it, you'll probably be just fine. If you're the kind of person who over-waters succulents and kills goldfish by loving them to death, you've got to be really careful when making rice and pay extra-close attention to the following suggestions:
First, set a timer and leave the rice alone while you cook it. Don't peek under the lid and just let it do it's thing. But, secondly, if you do need to check on it a couple times to make sure it's doing ok, whatever you do, do not stir the rice. I'm not a food scientist, so I'm not entirely sure why this is so important, but it really will ruin the texture and doneness of your rice. Third, when you eventually turn the heat off, do not remove the lid for 10 or 15 minutes. Once the heat is off, the rice still needs the residual heat to steam the rest of the way. And finally, after it's rested, fluff the rice with a fork or chop sticks and serve. When it comes to cooking rice, less is more.
Riza sh'ariyeh is the foundation of most Assyrian meals. It's steamed basmati rice and toasted noodles, usually topped with butter-fried nuts and golden raisins. The raisins become succulent and caramelized while they baste in butter and everything else gets a golden toasted flavor and color. My grandmother's mother, Yemmah Sourma, would make this rice with tabouli or fatoushi every Friday night when they would fast from meat; we still make it exactly the same way.
If you don't have a go-to method for making rice, riza sh'ariyeh is a good one to have memorized or bookmarked. You can quickly whip it together for weeknight meals or really carefully prepare it for a fancy dinner party. Without the decadent topping, it makes a perfect plain pot of rice. But with the almonds, pine nuts, and golden raisins, it's really something else. Pine nuts are easier to come by in Lebanon, but they're often prohibitively expensive in the United States, so feel free to leave them out or replace them with more almonds. But if you can include them, they elevate this dish to special occasion status.
Print
jeweled rice and noodles | riza sh'ariyeh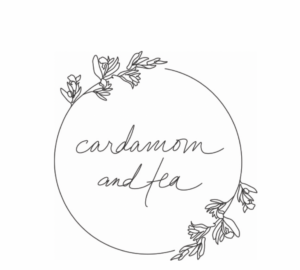 2 cups

(

400 g

) basmati rice (or other long-grain rice)

3 cups

cold water

1 cup

(

80g

) fine egg noodles, broken into pieces no longer than 3/4 inch *

1

stick of unsalted butter (

8 tablespoons

), divided: 1/2 stick set aside for the rice, the other 1/2 stick cut into thirds **

1 1/4

to

1 1/2

teaspoons fine salt (to taste)

1 cup

slivered almonds

1 cup

golden raisins

1/2 cup

pine nuts (optional)
Instructions
Use a fine mesh colander to rinse the rice under cold water until the water runs clear and is no longer cloudy.
After you've rinsed and drained the rice, add it to a large sauce pan or small stockpot along with the 3 cups of cold water, the 1/2 stick of butter, and the salt. Set the stockpot aside.
In a frying pan, melt the first of the three chunks of butter over low heat. Add the egg noodles and stir constantly until they turn light brown.
Once the egg noodles have toasted, add them to the rice, water, butter and salt in the stockpot. Turn the stockpot's heat up to high. As soon as the rice comes to a boil, set the heat to low, cover, and cook for 13 minutes.
Add another chunk of butter to the frying pan and melt it over low heat. Add the raisins, stirring constantly until they start to slightly caramelize and soften. Once they're done, remove them with a slotted spoon to a paper-towel-lined plate.
Add the final chunk of butter to the frying pan with the almonds and pine nuts. Stir them constantly over low heat until they are golden-brown. Remove them with a slotted spoon and add them to the plate with the raisins.
Once the rice timer goes off, do not lift the cover. Turn off the heat and let it rest for 15 minutes.
After the rice has rested, fluff it with a fork, spoon it onto a large serving dish, and cover with the almonds, raisins, and pine nuts.
Notes
gluten free / vegan variations:
* If you don't eat gluten or want to make the recipe egg-free, you can use a gluten- and/or egg-free pasta. Thinner pasta works better; angel hair/spaghetti broken into pieces or orzo would work great. Add an extra 1/4 c of water if you're using a less voluminous pasta, since egg noodles aren't very compact).
** If you want to make the recipe vegan or dairy-free, feel free to substitute olive oil for the butter. Just make sure you add an extra 2 tablespoons of water to the rice.
Note on making this ahead: The nut and raisin topping can be fried ahead of time and set aside until needed. If you need to keep the rice warm before serving, fluff it after it rests for 10-15 minutes, and then keep it covered in the stockpot.