Loubieh bi zeit (or lubiyeh b'zetha as we say in Assyrian) literally translates to "green beans in oil." These Middle Eastern green beans are a simple dish with a simple name, and they're easy to make using one very simple technique. But don't be deceived—they're also big on complex flavor.
Jump to the recipe if that's all you need to hear 😋, or read on to learn more.
Steam-Frying, the key to great loubieh bi zeit
If you google "steam-frying," the main technique used here, you'll find thousands of articles promoting the health benefits of this cooking technique. It's super simple! You sauté food in some oil, then cover the pan to let everything steam and fry at the same time.
But I find it odd that folks seem to mostly use this technique as a healthy-life-hack alternative to pan frying. Because in my book, there's one main reason to steam-fry. It's a delicious way to cook vegetables.
What's so delicious about it?
Steam frying results in a completely different taste and texture than straight up frying. The green beans don't get the same caramelized flavor they would have if you were to pan fry them. Instead, they have a gently-fried flavor with just the faintest hint of caramelization. And they have a beautifully soft al dente texture.
It's way easier than pan-frying. You don't have to work in batches to make sure everything gets perfectly crispy, because uniform crispiness is not the goal here.
Since it's a relatively low-heat frying application, you can use extra virgin olive oil without worrying about it scorching.
Helpful hints to get Middle Eastern green beans just right:
Don't skimp on the oil! Think about the amount of extra virgin olive oil you'd use if you were dressing a salad. It's the key to a rich flavor and glorious texture (I mean, it's in the name, loubieh bi zeit—the oil is essential).
If you're after truly granny-style Middle Eastern green beans, feel free to steam them for a little (or a lot) longer than the recipe suggests. This recipe as-is will give them a perfect amount of bite if you're looking for more al dente beans.
If you have quality in-season fresh tomatoes, feel free to use 1 3/4 cups fresh here instead of diced. Add them a little earlier in the process, when the green beans are almost done steaming (this gives them a chance to soften more). I love this recipe with canned tomatoes, but it's wonderful either way.
Read the note below the recipe to learn how to use frozen green beans here.
If you're looking for more of a green bean stew, try my flat bean stew instead.
Print
Loubieh bi Zeit (Middle Eastern green beans)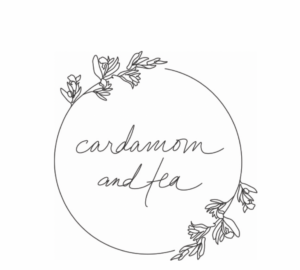 Prep Time:

15 minutes

Total Time:

30 minutes

Yield:

8 servings
1/4 cup

extra virgin olive oil

1

medium onion, chopped (about

2 cups

)

6

cloves garlic, coarsely chopped

2

pounds fresh green beans, stemmed and broken into 1 1/2 to 2 inch pieces *

1 teaspoon

freshly ground black pepper

2 teaspoons

salt

14.5 ounce

can diced tomatoes
Instructions
Heat a large, steep-sided sauté pan or medium dutch oven over medium-high heat for about 2 minutes. Add the olive oil, followed by the onions and garlic. Cook, stirring occasionally, for about 5 minutes, until they soften a little and turn very light golden (not brown).
Add the green beans and stir for about 1 minute over medium-high heat. Lower the heat to medium, cover, and cook for 15 minutes, stirring every 3 minutes or so (re-cover every time you give it a stir).
Add the black pepper and salt, and stir for about 30 seconds.
Add the diced tomatoes, lower the heat to medium-low, cover, and cook for another 5 to 10 minutes, until the green beans are your preferred doneness.
Notes
* Feel free to substitute frozen, but be sure to taste them as you go after the first few minutes, because the cook time will most likely be shorter. You'll also want to cook them uncovered for an extra 1 or 2 minutes.