These Lebanese Warak enab are absolutely for meat lovers. Lamb chops line the bottom of the pot, shielding the grape leaves from scorching, while also becoming super tender. The stuffing is flavored subtly with a little bit of seven-spice blend. But most of the flavor comes from the tangy grape leaves and lamb. They're so simple, yet so incredibly flavorful.
A world of grape leaves
There are lots of different kinds of stuffed grape leaves out there. Even within one country, you'll find a ton of variation from region to region and family to family. Here are a few others to keep an eye out for:
I grew up with Assyrian stuffed grape leaves (prakhe), which my family makes with a ton of parsley, dill, and cilantro. We often made ours vegetarian with mushrooms and walnuts.
Syrian grape leaves (yabraq) are a little sweet and sour, like my friend Tony's recipe, which has a ton of meltingly-tender whole garlic cloves.
There's a lot of regional variation within Palestinian grape leaves (warak dawali), and my friend Abeer's recipe is flavored with lots of different vegetables on the bottom of the pot. Her recipe's stuffing is also super flavorful, with seven spice and parsley.
Persian grape leaves (dolmeh barg) are super fragrantly flavored and often folded into perfect pentagons.
All just to say, there is a ton of variety out there! These were just a few highlights, and there are about two dozen other regional variations I could've added to this list.
But in this post I'm focusing on meat-stuffed Lebanese warak enab. And while recipes absolutely vary from family to family, here are a few generalizations that often hold true:
What sets Lebanese warak enab apart
It's hard to make generalizations, because recipes really do vary from person to person. There is no one right way to make warak enab. But from conversations with Lebanese friends, and from reading lots of other recipes, here are some things you can probably count on:
1) Delicately thin rolls
In my experience, Lebanese grape leaves are usually rolled into elegantly thin wands. This shape works great with a more meat-heavy filling, since it's easy to shape the meat into a long line before rolling it up. If you can't get them quite as thin as you'd like, no worries—they'll still turn out great. Above all, just make sure you don't over-stuff them.
2) Very simple, hearty flavors
Vegetarian grape leaves are a whole other story. But meaty warak enab are not usually flavored with a ton of spices or herbs. It's usually more about the flavor of the lamb/beef, lemon, and grape leaves.
3) A nice amount of olive oil
You'll usually find a decent amount of olive oil in most recipes, both in the filling and in the simmering liquid. It makes them super rich, but not heavy. I learned this particular secret from chef Maria Bizri.
A few important recipe notes
Here are a few extra-helpful tips, which will be especially useful if you're making grape leaves for the first time. They're all woven into the following recipe, but I thought I'd give a little more context here.
1) Make sure you blanch your grape leaves if they're from a jar or vacuum-sealed bag.
I've included blanching instructions in the recipe below, so just make sure you don't skip that step. It is 100% mandatory if you want to end up with edible grape leaves.
Reasons why you need to submerge them in hot water: 1) You need to rinse off the excess brine from the leaves. But just rinsing them under running water is not enough to get in between each leaf. You actually need to submerge them and swish them around. 2) The brine is sometimes a bit oily, so the hot water keeps the brine from clinging to the leaves.
2) Use your own judgment about how much salt to add.
Even after rinsing your brined leaves, they're still going to be quite acidic and salty. Taste them to get a sense of what you're working with. Then decide how much salt to add to the simmering liquid and meat.
3) The dull, veiny side of the leaf should face the stuffing (the shiny, smooth side should face out).
You can achieve this by placing the dull, veiny side face-up before placing the stuffing on the leaf.
There's no real practical reason to go shiny-side-out, so feel free to interpret this step as optional. But if you want your grape leaves to look authentic, you'll want to follow this instruction. They just don't look quite as appetizing with their dull, veiny sides showing. I also have a suspicion that they hold together better this way, but haven't actually tested this hypothesis.
One caveat: If you plan to bring a pot over to an auntie's house, this step becomes 100% mandatory.
Print
warak enab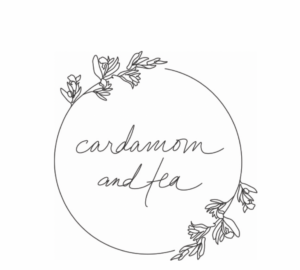 About

125

–

150

grape leaves, jarred or vacuum sealed (about

600g

after draining)

½ tsp

neutral oil

7

to

10

small lamb chops (450-6

50g

)
Salt to taste

2

pounds ground lamb (

905g

)

1 1/2 cups

uncooked medium grain rice, rinsed (

300g

)

2 teaspoons

Lebanese baharat (

3g

)

6 tablespoons

extra virgin olive oil (

80g

), divided in half

2 cups

stock or water (

480g

)

2/3 cup

lemon juice (

160g

)
Instructions
Prepare your grape leaves: Strain your jarred grape leaves well, and then blanch them in a large pot of simmering water for about 3 minutes. This washes away some of the brine that's still clinging to them.
Preheat a 7 to 8 quart dutch oven over medium-high heat for a few minutes. Season the lamb chops with salt to taste (about 1/2 teaspoon). Swirl 1/2 teaspoon oil over the dutch oven, then add the lamb chops and let them brown for about 8 minutes per side. Once they're deeply brown, remove the dutch oven from heat and arrange the lamb chops in an even layer on the bottom. Set aside while you work on the grape leaves.
Combine the ground lamb, rice, baharat, salt to taste (about 1 to 2 teaspoons, depending on how salty your grape leaves are), and half of the olive oil. Mix together until evenly distributed.
Combine the other half of the olive oil with the stock and lemon juice (If the grape leaves are extremely salty, use water instead of stock and do not season the liquid).
Wrap the grape leaves into long, thin rolls: place a leaf rough- and veiny-side-up on a cutting board. Place the stuffing in a long and thin line in the center of the leaf. Fold up the bottom. Fold in the sides, but don't fold in very far. Roll away from yourself, trying to keep the roll somewhat tight. See photos:

Use any remaining grape leaves to fill in gaps between lamb chops at the bottom of the pot. Arrange stuffed grape leaves in the pot in about 3 layers, on top of the lamb chops, and top with any more extra grape leaves you might have.
Microwave the liquid until hot, and then pour over the top of the stuffed grape leaves. Set the pot over medium-high heat, cover with an upside-down heat-proof plate, and allow it about 5 to 10 minutes to come to a full simmer. Once it's simmering, reduce the heat to medium, and cook for another 5 minutes covered with a lid. By this time, the whole thing will be heated through, and you should gradually reduce heat to low while you cook covered for another 40 minutes. During the 40 minutes, bubbles should break the surface at a simmer.
Once the grape leaves are done cooking, remove from heat and let it sit covered for 30 minutes to coast and cool slightly. Once it's rested, remove the lid, remove the plate with tongs, place a tray or large serving plate over the top of the dutch oven, and carefully flip it over.