Ful medames (also known as ful mudammas) is a Middle Eastern and North/East African breakfast made of mashed or puréed fava beans, and often topped with lots and lots of good stuff. The toppings aren't essential to the dish, but I have to admit they're one of my favorite things about it.
And so ful medames is my go-to when I'm cooking brunch for friends, because my trustiest entertaining trick is to put together a build-your-own-X bar with lots and lots of toppings. I call this a "trick" because it truly is a out-and-out scheme. Here's what it comes down to: you don't have to spend much time on the food because you leave most of the work to your guests, but everyone leaves thinking that they just had the best meal of their life, because (unbeknownst to them) they cooked it themselves, with all of their favorite ingredients.
But if you want something that's more move-in-ready, try one of the ful medames recipes below, or feel free to modify my recipe to include whichever toppings you think sound good together—simply make up a big pot and top it with whatever looks good. Either way, no one will complain. *
fava in all its forms
Fava beans (also known as baqle or ful) come in so many different forms, but in this post I'm mostly just talking about the dried kind. But in the fabulous recipes below, you'll find canned, fresh, fermented, and dried, so no matter what kind of fava stash you're trying to find a use for, this list has got you more than covered:
P.S., before I get to my recipe, just a quick little celebration of this, my 100th recipe! I'll be celebrating with a big plate of ful 🎊
Allergy warning: Most people will absolutely love fava beans and can eat them safely, but some people have a genetic enzyme deficiency, which can make it dangerous to eat favas. Read a little about favism to make an informed decision about whether to try them, and be sure to inform your guests too. If you're concerned, the solution's easy! Just sub black beans (which is "inauthentic," but sometimes necessary, and that's ok!).
Print
ful medames breakfast bar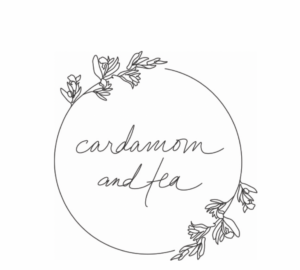 Prep Time:

30 minutes

Total Time:

10 hours

Yield:

4 to 6 servings
For the beans:
2 quarts water
2 teaspoons baking soda
2 1/2 cup dried fava beans
2 cloves garlic, crushed through a press or finely minced
3/4 teaspoons salt, or to taste
2 tablespoons extra virgin olive oil (divided)
2 tablespoons parsley
For the breakfast bar:
1/2 cup chopped parsley
3 cloves garlic, crushed through a press or finely minced
1/2 of 1 red onion, thinly sliced or minced
2 lemons, sliced into wedges
3 hard boiled eggs, cut into slices or wedges
3 medium tomatoes, diced
1/2 of 1 English cucumber or 3 Persian cucumbers, diced
8 to 10 radishes, thinly sliced
Extra virgin olive oil
Pita Bread, warmed in the oven for a couple minutes
1 1/2 tablespoons lightly toasted cumin
1 tablespoon crushed red pepper
8 ounces feta, garnished with 2 tablespoons extra virgin olive oil (can also use 1 cup labneh or yogurt)
Pita bread
Instructions
Make the beans: Pour the water and baking soda over the dried fava beans and stir until the baking soda dissolves. Let them soak overnight.
The next morning, drain away the soaking water and cover the fava beans by a few inches of water in a medium stock pot or skillet. Bring the water to a boil, and then lower the heat and simmer the fava beans for about 35 minutes, until they're very soft (keep an eye on them to make sure they don't disintegrate completely). If you don't use baking soda or if your beans are old, they'll take longer to cook.
While the beans are cooking, prep the toppings and set up the bar.
Once the beans are very soft, strain them in a colander. Add 1 tablespoon of oil to the emptied pan and add the garlic to the oil. Cook and stir over medium heat for 30 seconds, and then return the beans to the pot and mash them up with the salt. Add one or two tablespoons of water if the beans are too thick (they will thicken a little more as they cool).
Drizzle the beans with the remaining extra virgin olive oil, and garnish with the 2 tablespoons parsley.
Set up the breakfast bar: Prep all ingredients and set out on the table, instructing your guests to help themselves to the beans, and then to load their plates up with their favorite toppings.
You will probably have leftover toppings at the end of the day, which you can use to make an omelette or frittata the next morning.