I'm not one for making big splashy statements. But since oatmeal is probably the least splashy food of all time, maybe you'll allow me just one. The way we have all decided to cook our oatmeal is not making us happy! We have turned oatmeal into a stodgy blob, and it is no longer living its best life. If you enjoy that gloopy texture, or if you're already a fan of creamy oatmeal, you can totally sit this one out. I am not here to yuck your yum, or to tell you something you already know.
This post is for everyone who finds oatmeal to be a constant disappointment. So if oatmeal makes you feel as though your own personal malaise has somehow manifested in a non-newtonian fluid, this post is for you. Only 6% of folks in the US consume it (4% in the under 35 age bracket). So even though you're here voluntarily reading about oatmeal, I have to imagine you might have some reservations.
Oatmeal was never my personal favorite, until I started recreating the creamy oatmeal my grandmother makes. A lot of other Assyrian and Middle Eastern porridges share a similar texture, and the technique is always super easy:
For silky-smooth and creamy oatmeal, use way more liquid than the side of the box tells you to.
Drown your oats with water and milk and simmer until they go from watery to velvety smooth. Then pour (yes, pour! not plonk!) some into a bowl and top with your favorite fruit. With stodgy/gloopy oats, the fruit pieces tend to perch atop the rock-hard surface like ducks on a frozen lake. But you'll know you did something right when your fruit pieces gloriously nestle into the porridge.
what's in this post
Before I get to my recipe, I've got a little intro to creamy oats:
first, know your oats!
There are lots of different kinds of oats, but there are three popular ones that you should know about. This post is a love letter to old fashioned rolled oats. But I'll be referring to the other two as well, so you should know the differences:
Irish/steel cut oats: These are just whole oat grains that have been cut into chunks. And since they're whole chunks of oat, they take longer to cook than the rolled variety. Steel cut oats are known for their ability to retain a chewy texture, but you can also use them to make a thinner, creamier oatmeal.
Old fashioned rolled oats: These are the oats that you'd simmer on the stovetop for about 10 to 15 minutes. (They're also the kind you'd use in an oatmeal cookie recipe). They look like someone took an oat grain, steamed it, smashed it flat, and dried it out… which is actually quite literally how they are processed. Flattening them shortens their cook time.
Instant oats:

These look a little like old fashioned rolled oats, and they're processed in the same way.

B

ut instant oats are merely flattened to the next degree, and usually a little broken up into smaller crumbs. These oats are designed to be so flat that you can just steep them in hot water instead of s

immering

. I don't love these, and don't really know anyone who does, but they work great for backpacking and busy mornings.
why rolled oats are under-appreciated
While steel cut oats have a pretty strong fan club, old fashioned rolled oats tend to go under-appreciated. I think that's because folks often ask rolled oats to behave in a way that doesn't play to their strengths. Here are a few ways I believe rolled oats are misunderstood:
1. You can't replicate the chewy texture of steel cut oats in rolled oats:
Steel cut oats are a great idea if you'd like to really embrace the chew (though they are very versatile, and also work perfectly well in a silkier, creamier porridge). But old fashioned rolled oats are wonderful on their own terms, and are best made into a velvety, creamy porridge. Unfortunately, most recipes use way too little liquid in an attempt to create a steel-cut-adjacent texture. This results in a stodgy gloop. Best not to try to make your old fashioned oats behave as steel cut oats.
2. Overnight oats don't deliver on their promises:
Some have tried to solve the mushy oatmeal texture problem by introducing an overnight soak for rolled oats. This supposedly retains their chew and texture. Full disclosure, the texture of overnight oats is just not for me (though again, not yucking your yum). But even if you enjoy overnight oats' texture, you have to admit, they're not exactly chewy. Rolled oats just can't be expected to "retain" their chew, since they were never really chewy to begin with.
3. The ingredient ratios on the old fashioned rolled oat box are questionable:
This is the original sin, which led to the need for such interventions as overnight oats and chewy steel cut. Following the ingredient ratios on the box of rolled oats results in the gloopiest oatmeal texture ever, one that sets up even before it hits the bowl. There's just not enough liquid.
If you don't like oatmeal, it might just be because you've had it prepared this way. Again, I'm not here to tell you to stop enjoying something you love. But given oatmeal's staggering unpopularity, as well as the entrenched status of this cooking method, I have to assume this method of preparation is not working for many people.
4. Instant oats give people watery oats anxiety, but "watery" is not the same as "smooth and creamy":
Whenever I tell someone that I add a lot of liquid to my oats to make them super creamy, people often respond by saying "hmm, but wouldn't that just make them super watery and mushy?" If you've ever had instant rolled oats steeped in boiling water or milk, you're probably familiar with that watery/soggy texture. I'm pretty sure the soggy disaster of instant oats is the reason folks are afraid of adding more liquid to their old fashioned rolled oats. But this sets up a totally false dichotomy between watery/soggy oats and gloopy/stiff oats. There is a creamy alternative out there, which is nothing like either.
The bottom line: when cooking old fashioned rolled oats, always shoot for creamy and silky, rather than firm and chewy. When cooking steel cut oats, go for either firm and chewy or creamy and silky. And when cooking instant oats… maybe consider cracking open a box of pop tarts instead! (Save me a s'mores or strawberry one please!)
My favorite method of cooking rolled oats: 1 part oats to 4 parts liquid (by volume).
The key to perfect old fashioned rolled oats is to use about twice as much liquid as most recipes say to use. Most recipes (including oatmeal boxes) have you use a ratio of 1 part oats to 2 parts liquid by volume, but I much prefer 1 part oats to 4 parts liquid by volume (that's about 1 part oats to 9 parts liquid by weight). Or if you don't feel like doing the math, just follow the recipe at the end of this post.
If you've never made oatmeal this way, you'll probably feel like you've made a huge mistake at first. Indeed, it looks like an awkwardly large amount of liquid for such a small amount of oats. It will look incredibly watery at first, like instant oats gone horribly wrong. But after about 15 minutes, its starches will swell and burst, a small amount of the liquid will cook off, and it will magically thicken into a velvety texture. It might still look slightly too thin, but it will set very slightly as it cools at the table.
As my grandmother would probably want me to remind you: Don't forget that this method has fewer calories than thick gloopy oatmeal (depending on the kind of milk you use). So be generous with the serving size if you're hungry. It's very light, so you might want to eat a bigger bowl than usual if you like to start off your day with a big breakfast.
a world-wide love of creamy oatmeal:
This cooking method isn't limited to just my family. When I lived in Hong Kong, I'd order porridge in cha chaan tengs, and it always shared the same texture. When my sister visited Peru, her host families all cooked their oatmeal the exact same way. In Melbourne (where I live), porridge is on every brunch menu, and it's always perfectly silky smooth, never gloopy (and often topped with macerated rhubarb, *swoon*).
I also recently asked friends from our intersectional food writers' facebook group, and we shared a similar experience of smooth and creamy oatmeal, having grown up in Indian, Filipino, Jewish, Puerto Rican, Korean, and Assyrian families (thanks Celeste, Nandita, Jessica, Caroline, Twilight, and everyone!).
how to top it:
The following recipe includes instructions for macerating strawberries, a really easy method for preparing a lightly sweetened fruit topping. You can macerate pretty much any fruit (especially peaches, plums, nectarines, other berries, etc.) by sprinkling them with a little sugar, and letting their juices accumulate in the fridge for at least 30 minutes (more like 24 hours is ideal). Use the syrup that collects sparingly (or generously!) as a little sweetener.
I packed some macerated berries, rolled oats, and dry milk on a camping trip a couple weeks ago, and we had such a lovely breakfast of porridge and coffee. I mostly brought the oatmeal for myself, but for lack of anything else to eat, Simon accepted a bowl of smooth and creamy oatmeal with a weary smile, and ever since, it's become his new favorite breakfast. It was a fun turn of the tables, since Simon has always loved the outdoors, and I am a city mouse who has suddenly started to love camping after being cooped up indoors all year. It's a good time to try something new!
Print
creamy oatmeal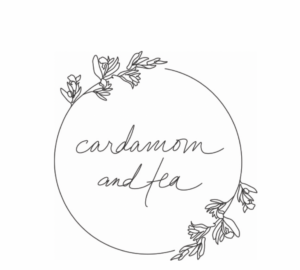 Prep Time:

5

Cook Time:

15

Total Time:

20

Yield:

2 servings
for the oats:
¾ cup

old fashioned oats (glu

ten

free ones, if necessary) [75g]

1½ cups

water [355g]

1½ cups

your milk of choice* [355g]

¼ teaspoon

salt
Toppings (e.g., macerated fruit, chopped nuts, spices, etc.)
for the strawberries:
8 oz

container strawberries [225g]

2 tablespoons

brown sugar [25g]

1 teaspoon

cinnamon (optional)

1 teaspoon

sumac (optional)

¼ teaspoon

salt
Instructions
For the oats: Bring the oats, water, milk, and salt to a simmer in a small saucepan* over medium heat, stirring every minute or so. Once it comes to a simmer, reduce the heat to medium or medium-low and continue to simmer for about 15 minutes, stirring occasionally, until the liquid thickens and the oatmeal softens. It will start out watery, and at a certain point it will noticeably thicken (e.g., the bubbles will get bigger), while still remaining very pourable and creamy. Leave it uncovered the whole time, and be careful not to let it bubble over.
Pour into bowls and let it cool off for a few minutes (it will thicken a little more after a couple minutes). Add your favorite toppings at the table (here, pictured with chopped walnuts and macerated strawberries).
For the berries: Hull and quarter your strawberries, place in a jar along with brown sugar, cinnamon, sumac, and salt. Shake together until evenly coated, and place in the refrigerator for at least 10 minutes, up to overnight.
Spoon the berries and rendered syrup over your oats.
Notes
* Feel free to use whole cow's milk, or any vegan milk. Coconut milk is one of the strongest tasting vegan milks, so only use it if you'd like some coconut flavor to come through (if you're using coconut milk, use the kind from a carton in this recipe—you can use the kind from a can, but you need to water it down to turn it into something more like the kind in the carton).
** If you're using a wide pan instead of a small saucepan, you may need to add a bit more water as it cooks (more water will evaporate from a wide pan).
Psst… [June 2023 update] by the way, I love this recipe so much, I ended up including it in my new cookbook, Piecemeal.
If you like these creamy oats as much as I do, you might like my book! It's full of mix-and-match recipes and inspiration for fun and easy meals.