Last week I promised I'd be back in March with some new recipes. But I just couldn't resist bringing you these banana éclairs a little sooner, just in time for Valentine's Day. Whip up a batch, box up a few to leave on your friends' doorsteps, and don't forget to save a few for yourself.
There's a lot of technical stuff involved in éclair baking, but I've included all the important details in the recipe for orange blossom banana éclairs at the end of this post. So you should be able to tackle this project even if you've never worked with choux pastry before. It's actually not as impossible as it seems, especially if you measure everything in grams. While éclairs do feature three separate components, each component is actually extremely doable.
the perfect éclair
Growing up, my family would routinely pick up desserts from the Swedish Bakery in Chicago (now sadly closed). They have a special place in my heart as the small business that gave my family so many of their first jobs after immigrating to the US. But they also just objectively had the best cakes, cookies, and éclairs in the city. So whenever I make a Swedish or French pastry, I do so with their baked goods in mind. In particular, their éclairs had a few important qualities that stand out:
1. A thick pastry cream:
Éclairs are usually filled with crème pâtissière (a custardy pastry cream). But the Swedish Bakery's was significantly thicker than other éclairs I've tried. My ideal éclair's creme pat doesn't run or ooze easily, sets up super firmly after chilling, and doesn't make the choux soggy. This banana pastry cream might seem like it has a lot of cornstarch, but it's essential for the right texture.
2. Fudgy yet thin ganache glaze:
Éclair recipes are generally divided between those that include a chocolate glaze or icing and those that include a thick ganache. The Swedish Bakery topped theirs with a fudgy yet thin layer of ganache, which I've emulated here. It's a little thinner than what you'd use to frost a cake, but a bit thicker than a chocolate glaze.
3. Crisp yet custardy pâte à choux:
Removing your shells from the oven at the exact right moment comes with practice, and it's important to err on the side of a little more done if you're ever unsure, lest they collapse at room temperature. Ideally, you'll learn to time it so that they're crisp enough to completely hold their shape as they cool, but not totally dried out inside, and still holding onto a very slightly custardy layer.
While I accurately recorded the times and temperatures in my recipe, it's important to use your senses. Pay attention to what the éclairs look and feel like when you pull them out of the oven. They should feel hollow and brittle on the outside, and they shouldn't have much give when you gently squeeze them. If you go much further beyond this point, they will burn and dry out. But if you pull them a few moments too soon, they will collapse as they cool.
pastry cream flavor variations:
The following recipe is for orange blossom-flavored banana éclairs. But you can easily change the pastry cream, ganache, and decorations. Just make sure you follow the following substitution guide, whether you're replacing the banana, the orange blossom, or both:
For a more classic pastry cream, leave out the mashed banana and add 120g [1/2 cup] additional milk in its place. That's a total of 720g [3 cups] milk, and no mashed banana.
You can also replace the 1 tablespoon orange blossom water with 1 teaspoon vanilla extract, rosewater, or almond extract. Feel free to do this with either banana pastry cream or plain pastry cream. Also leave the orange blossom water out of the ganache.
To decorate:

vanilla pastry cream éclairs: just go with a plain, undecorated chocolate glaze (omit the orange blossom water in the glaze).
rosewater pastry cream élciars: add 1/4 teaspoon rosewater to the chocolate glaze in place of the orange blossom water, and sprinkle some edible dried rose petals on top of the chocolate ganache.
almond pastry cream éclairs: sprinkle some sliced toasted almonds or finely ground raw green pistachios on top, and omit the orange blossom water in the glaze.
Print
banana éclairs with orange blossom water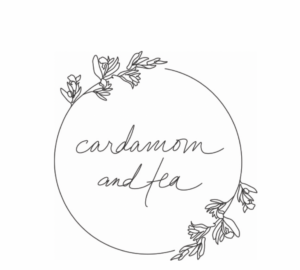 Prep Time:

40 minutes

Total Time:

2 hours

Yield:

12 to 14 éclairs
for choux pastry:
235g

water [1 cup]

55g

butter [4 tablespoons]

10g

sugar [2 teaspoons]

½ teaspoon

salt

165g

flour [1¼ cup]

4

large eggs broken into a measuring cup [200g]
for pastry cream:
600g

milk [2½ cups]

130g

granulated sugar [⅔ cup]

15g

orange blossom water [1 tablespoon]

2

large eggs [100g]

1

egg yolk [20g]

50g

cornstarch [¼ cup +

1 tablespoon

]

1

large ripe (not overripe) banana, mashed [140g]
Salt
for ganache and decoration:
½ cup

heavy cream [115g]

3.5 oz

dark chocolate (at least 70% cocoa) [100g]

½ teaspoon

orange blossom water
Salt
Banana chips and orange zest for decoration (optional)
Instructions
for the choux pastry:
Preheat your oven to 400°F [205°C].
Place the water, butter, sugar, and salt in a small saucepan, and bring to a low boil over medium-high heat. Once the butter has melted and you see a few big bubbles, remove from heat and immediately dump in the flour. Stir together until it forms a firm ball. Move the ball to a stand mixer fitted with the paddle attachment. Turn the mixer to medium-low for about 15 seconds just to break it up and help it cool down. Once it stops steaming momentarily, turn the mixer back to medium-low and add the first egg while it's running. Once the first egg has incorporated into the dough completely (about 30 to 45 seconds), continue adding one egg at a time, waiting to let each one incorporate between additions. Once the eggs have been incorporated, the pastry should drop from the tip of the lifted paddle in a distinct v shape. Transfer it to 1 large or 2 small piping bags.
Line two sheet pans with parchment paper. Cut the tip of the piping bag to leave an approximately ½ to ¾-inch diameter opening. Place a small dot of pastry under the 4 corners of each parchment sheet to help it stick to the sheet pan. Pipe 4 to 5-inch-long straight lines, leaving a generous amount of space between them (they will approximately double or triple in size).
Move to the oven and bake for about 15 minutes, then lower the temperature to 350°F [180°C] and bake for about 20 more minutes. Let them cool at room temperature for at least 15 minutes before cutting open or piping.
for the pastry cream:
Combine the milk, sugar, and orange blossom water in a large saucepan or small stockpot. Set over medium heat and let it come up to a simmer.
While it comes up to a simmer, separately mix the eggs, yolk, cornstarch, and banana together in a medium mixing bowl until there are no raw cornstarch lumps.
Once the milk is just simmering, remove from heat and slowly dribble it into the egg/banana mixture while whisking constantly. Return the egg/banana/milk mixture to the saucepan and bring to a simmer over medium heat, stirring constantly. It will thicken as it comes to a simmer.
Once bubbles break the surface, continue to cook for about 1 more minute, then remove from heat to cool.
Once it's not piping hot, move to a pastry bag (ideally fitted with a large round tip, but if not, just fill the bag and snip it when you're ready to use it. If you're not using a pastry tip, it's usually best to slice/pipe/sandwich instead of fill, otherwise it can be tricky to get the plastic tip to insert into the end of each eclair). Pipe it while it's warm or at room temperature.
for the ganache:
When you're ready to dip, bring the cream to a bare simmer over medium heat in a small saucepan. Once the cream is barely simmering, remove from heat and add the chocolate, orange blossom water, and a pinch of salt. Swirl to make sure the chocolate is completely submerged. Let it sit for about 1 minute, and then whisk it together until it's thickened and completely homogenous. Do not reheat, and dip within about 5 to 15 minutes of making.
to assemble:
Once the shells cool, slice the eclairs open along their length or poke a hole on one end. Pipe or spread pastry cream into the middle (then sandwich them back together if you sliced them open). If you're met with resistance halfway through piping, feel free to pipe from the other side as well. Make the ganache at the last moment. Dip the eclair tops in the ganache. Decorate immediately with banana chips and orange zest, if using (go easy on the orange zest, otherwise the delicate orange blossom flavor will get lost in the shuffle).
Notes
Storage: Store éclairs the refrigerator after filling and decorating. They will be best after about 1 hour of chilling, they'll stay very good for several more hours. Try to make them within about 12 hours of serving if you're making them for guests, but keep in mind that they're still very tasty for a few days afterwards (they just might start to get some condensation on the ganache, and their shells will soften slightly in texture, but they shouldn't become soggy). They generally keep for about 2 to 3 days before they decline significantly in quality.