It seems like just about every time I read up on the history of a Middle Eastern fruit or veggie, it turns out to have originated in China. So it's no surprise that most of the fruits and veggies that I need for cooking and blogging about Assyrian food are much easier (and cheaper!) to find here in Hong Kong than they are in the US. In fact, there are certain things that my grandparents grew up eating, which I never even tasted until this year—like mulberries! I can't get enough mulberries.
But while it's hard to go to a wet market and miss the giant mountains of koosa (for instance), some Middle Eastern ingredients require a little more digging. Like, I still haven't been able to find parsley in tabbouleh-level quantities for a reasonable price—each teeny tiny little pouch in the British supermarket is $3US, and it's finally almost no longer emotionally painful to shell out that much for something I'm used to buying by the bundle for $1. And while most pantry items are somewhere out there, they're not available everywhere, and almost always outrageously priced, and usually not the exact brand or variety I prefer. So whenever I come back from the US, I make a trip to my favorite Middle Eastern market, and then pack my suitcase full of tahini, pomegranate molasses, extra-fine bulgur, and all the other things I'd miss.
Most people I know here with ties to elsewhere are similarly obsessed with tracking down their favorite ingredients, which brings me to this post. My friend Mina ordered these amazing corn tortillas from LA and was kind enough to share them, so I immediately stashed them away in the freezer before enjoying them, because I knew I was going to have to come up with something delicious to really appreciate this little miracle. Then, a few weeks later, when I suddenly had a craving for something I've never had before, I immediately sprinted the four paces from the sofa to our shoebox-sized freezer (but like, knee high boot shoebox-sized), threw the tortillas in the fridge, and anxiously awaited these mujadara-style tacos.
Mujadara is a Middle Eastern lentils and rice dish, but it's really more like lentils and rice and caramelized onions. Thinly sliced onions quietly sizzle and sweat until they finally turn golden-brown, and not just a little charred on the outside, but deeply browned all the way through to their centers. Some cooks even fry a few of of the onions until they get nice and crispy (an opportunity for extra flavor and texture I'd never pass up). The caramelized onions bring so much texture and flavor to the lentils and rice. And, it turns out, they're very delicious in taco form.
More mujadara inspiration
I looked around and found even more mujadara inspiration for you guys. I'm definitely not the first to figure out that these two are a match made in heaven, and there's so much good mujadara/taco-related content
out there. Hope you enjoy!
Zena n Za'atar's Mediterranean lentil, caramelized onion, and cauliflower tacos
Dolly and Oatmeal's springy mujadara tacos with pea tendrils and leeks
Eats Well with Others' mujadara burritos
Maureen Abood's mujadara topped with an egg
Molly Wizenberg's pared down mujadara
Sarah Jampel's sheet pan mujadara
Print
mujadara-style lentil tacos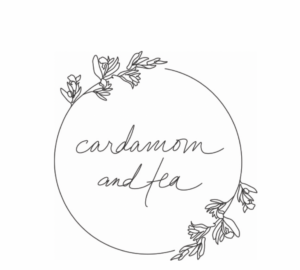 For the caramelized onions:
1 1/2 pounds sliced onions (from about 2 large or 3 medium onions)
2 1/2 tablespoons olive oil
3/4 teaspoon salt (or to taste)
For the fried onions:
1 cup olive oil (plain, not extra virgin; or use another neutral-flavored oil)
2/3 of the caramelized onions (above)
For the lentils:
8 ounces brown or green lentils (from half a 1-pound bag)
Salted water for simmering
1 1/2 tablespoons olive oil
2 1/2 teaspoons baharat *
The other 1/3 of the caramelized onions (the ones you didn't fry)
More salt to taste
For the yogurt sauce (jajik):
2/3 cup plain yogurt
1 garlic clove, crushed through a press
A few grinds black pepper
2 tablespoons finely chopped cilantro
1 tablespoon extra virgin olive oil
1/4 teaspoon salt, or to taste
toppings and assembly
Corn tortillas, warmed in the microwave or oven until soft
Cilantro leaves removed from their stems
Radishes, sliced thinly
Chopped tomatoes
Instructions
Caramelize the onions: Heat a wide pot (like a large dutch oven) over medium or medium-high heat for 2 minutes. Once the pan is hot, add the oil, followed by the sliced onions and salt. Stir to coat, and cook for 20 minutes, stirring and scraping the bottom of the pan every 2 or 3 minutes.* They should be loudly sizzling and turning a little bit golden, but not browning or burning on the bottom.
Reduce the heat to medium-low or medium, and cook for another 20 minutes, stirring and scraping once every 5 minutes or so. They should still be audibly sizzling, but more quietly than before.
Reduce the heat to low, and cook for 40 to 60 minutes, stirring and scraping about every 10 minutes. You should still be able to hear a faint whisper of sizzling.
Increase the heat to medium-high, and cook, stirring and scraping constantly for 5 to 10 more minutes. The onions are done once they have significantly deepened in color.
Split the caramelized onions into 1/3 and 2/3 (2/3 for frying, 1/3 for the lentils).
Fry 2/3 of the caramelized onions: Heat the oil in a skillet over medium-high heat until it shimmers (about 4 minutes). Carefully add a scoop or two of the caramelized onions and use tongs to spread them out into a single layer on the bottom of the pan.
Cook for about 5 minutes until crispy-chewy and deeply golden brown. Before they burn or become too brittle (perhaps with your stove, sooner than 5 minutes), remove them with a slotted spoon to a paper-towel-lined plate, and add a couple more scoops of the onions to the pan, working in batches until they're all done. Discard the remaining oil.
Make the lentils: Bring a stockpot of salted water to a boil over high heat. Once it's boiling, add the lentils, reduce heat to maintain a simmer, and cook them until they're tender (but don't let them get mushy!). Different varieties of lentils will take different times to cook, but start testing after about 15 minutes.
Once they're done, strain the lentils and rinse them really well under running water. Also rinse out the pot you cooked them in.
Return the pot to medium heat and heat the olive oil for 2 minutes. Add the spices and stir for about 30 seconds. Then add the rinsed lentils and the remaining caramelized onions (the non-crunchy ones), increase the heat to medium-high, and cook stirring constantly for about 3 minutes, just to meld the flavors. Taste and adjust the seasoning if necessary.
Make the yogurt sauce: Whisk together the yogurt, garlic, black pepper, cilantro, olive oil, and salt.
Assemble your tacos: Spoon a bit of the lentils onto a tortilla, followed by the yogurt sauce, radishes, tomatoes, cilantro, and crispy fried onions. Enjoy assembled tacos immediately (leftover individual ingredients will keep in the refrigerator for several days).
Notes
* If you don't have a baharat blend and don't feel like making one, feel free to just use the following ground spices: 3/4 teaspoon cumin, 3/4 teaspoon black pepper, 3/4 teaspoon paprika, and 1/4 teaspoon coriander.