We food bloggers are always trying to show you something new. Sometimes we want to tell you all about unfamiliar ingredients or flavor combinations, like the wonders of sumac or the lovely combination of grapefruit, fennel, and pomegranate. But other times we want to share a new technique that will change the way you cook something familiar.
A few months ago, I wrote about the way I learned to make lentils and rice from my mom. The recipe calls for very few ingredients—it's just lentils, rice, olive oil, onion, and salt. And with such humble beginnings, its deliciousness is one hundred percent a product of the way it's made, rather than the fanciness of the ingredients used to make it. These are no imported green puy lentils, but just a simple one pound bag from the supermarket, and you don't need much more to get it just right.
Homemade lentils and rice can sometimes turn into something that resembles the gloopy, scummy afterthought served as the one vegan option in cafeterias. But to cook perfect lentils and rice, you simply need to approach the dish with an obsessive amount of rinsing. You par-cook and then rinse the lentils, then you rinse out the pot that they were cooked in, you rinse the uncooked rice, and then you steam everything together. Everything comes out perfectly fluffy, clean, and flavorful, and when you get the timing and measurements right, absolutely nothing melts together, and you end up with perfectly distinct grains, each cooked to the perfect doneness.
To do anything to the original recipe is to gild the lily, but sometimes it can be fun to use a standard as a template to come up with something new. So this recipe is another take on classic lentils and rice. It involves just as much rinsing as the original, but it also introduces some new flavors and colors. For herbs and spices, we've got turmeric, dried mint, crushed red pepper, and saffron. If you've never tried dried mint, I highly suggest that you make or find some because it has a flavor completely unlike fresh mint, and it's an important ingredient in Middle Eastern and Mediterranean food.
The spices add a wonderful aroma to this dish, but it's the tomato and lemon that give this version of lentils and rice its piquancy. I'm a big fan of whole lemons, so I like to leave a ring of very thinly sliced lemons on top of the lentils and rice, which get mixed in when you fluff everything right before serving. If you aren't a fan of the sour-bitter combination of whole lemon slices, you can remove them before fluffing. In either case, they'll impart a lovely fragrance and tartness while the lentils finish cooking.
Print
piquant lentils and rice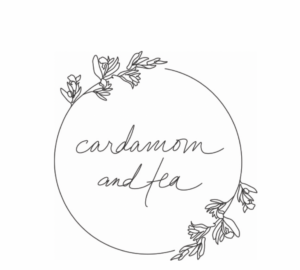 Prep Time:

15 minutes

Total Time:

40 minutes

Yield:

6 to 8 servings
1 pound lentils
1 cup basmati rice
1/4 cup extra virgin olive oil
1 1/2 cup onions
1 teaspoon turmeric
1 1/2 teaspoons dried mint
1/4 teaspoon crushed red pepper
1 1/2 cups diced fresh tomatoes
1 pinch saffron (optional)
2 teaspoons kosher salt, or to taste
2 tablespoons lemon juice
2 1/4 cups boiling water
1 small or 1/2 large lemon, very thinly sliced
Instructions
Rinse the lentils and sort through them for little pebbles. Cover with about 3 inches of water in a medium stock pot.
Turn the heat to high. Once the pot of water and lentils comes to a boil, turn the heat to medium and boil uncovered for about 10 to 15 minutes.
While the lentils are cooking, rinse the rice until the water runs clear and set it aside. *
Start testing the lentils for doneness around the 10 minute mark. The lentils are ready once they are unpleasantly al dente. You should be able to chew one (it should be somewhat soft), but it should still be gritty and mealy.
Once the lentils are ready, strain them and rinse them until the water runs clear. *
Use a damp paper towel to wipe down the sides of the pot that you cooked the lentils in until the scum is completely gone.
Add the olive oil to the pot, turn the heat to medium and add the diced onion. Cook, stirring occasionally, until the onion softens (about 5 minutes).
Add the turmeric, dried mint, crushed red pepper, and tomatoes, and cook for 1 minute.
Add the lentils back into the pot, along with the saffron, rinsed rice, kosher salt, lemon juice and 2 1/4 cups boiling water. Stir together and shake everything out into an even layer.
Turn the heat to high. Once the water comes back up to a boil, cover, lower the heat to low, and cook for 6 minutes. Do not open the lid while it's cooking.
Once 6 minutes have passed, open the lid, do not stir the lentils and rice, and arrange the lemon slices on top.
Cook covered for another 6 minutes. Once 6 minutes have passed, turn off the heat and keep the pot covered for another 10 minutes.
After 10 minutes of resting, fluff the lentils and rice with a fork and serve.
Notes
* To do a more environmentally friendly version of the rinsing steps, you can rinse by adding water to the pot, swishing things around, straining, and repeating a few times. This uses less water than just rinsing in a colander over the sink.