A couple days ago, I posted about tahini date dressing, the perfect thing to splash on your favorite summer salad. And today the tahini posts continue with a classic pared-down sauce, the base of all the other recipes this and next week. This is the tahini sauce you're probably most familiar with, and it's the most important one to know how to make—it's the one you'll usually find alongside falafel, Jerusalem salad, and shawarma, as well as my roasted cauliflower and carrot recipe below. Everyone makes their tahini sauce a little differently, and I (maybe not so surprisingly) like to make mine with a decent amount of lemon juice.
Exactly how much lemon juice and water you add will determine the consistency. But tahini has the magical ability to go from thin to thick, and then back to thin again, and if you don't know how this works, it can be very frustrating to work with. So here's the deal:
When tahini is on its own, it's very thin and pours easily. But even though it's naturally pourable, tahini isn't at its best plain. It's extremely bitter, a little gritty, overwhelmingly earthy, and certainly on the heavy side, and it really needs a little something extra to taste like itself. If you were to add a bit of lemon juice to give it some vibrancy and acidity, it would indeed taste a lot more balanced, but it would counterintuitively thicken from the additional liquid. Indeed, with just a few drops of moisture, once-pourable tahini becomes extremely thick and gluey. But if you were to continue adding liquid (like, probably more liquid than you'd think!), the tahini will eventually thin out again. The easiest thing to compare this to is melted chocolate, which seizes when it comes in contact with just a little moisture, and becomes pourable again once you introduce enough liquid.
A lot of recipes (like my falafel, for instance) just ask you to "thin the tahini out with some lemon and water," and if you don't know that you have to keep adding liquid to push through the thickening stage, you might think something went horribly wrong. On the other hand, if you follow my recipe, you don't actually need to know any of this, but it might come in handy if you ever feel inspired to improvise.
In addition to the sauce recipe itself, I've also included one of my favorite ways to enjoy it. Carrots and cauliflower roast along with flavorful ground coriander seeds, thyme, sliced garlic, and sultanas. If you're tempted to omit the raisins, I encourage you to consider leaving them in. By sprinkling them on in the last few minutes of roasting, they plump up and take on so much phenomenal flavor. My grandmother always makes her rice with vermicelli noodles by sautéeing the raisins in butter, instead of adding them in raw, and this makes all the difference in the final dish. Once everything's roasted, you sprinkle on some ground pistachios and chopped cilantro, which add fresh flavor and crunch. No one component is the star of the dish, but the tahini sauce beautifully brings everything together.
Print
tahini lemon sauce | roasted carrots and cauliflower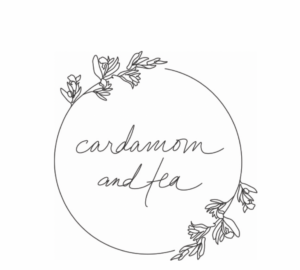 Prep Time:

10 minutes

Total Time:

30 minutes

Yield:

6 side servings
For the lemon tahini sauce:
1/4 cup

tahini

3 tablespoons

lemon juice

3 tablespoons

water

1/4 teaspoon

salt, or to taste
For the roasted veggies:
1

pound carrots, cut on the bias into thick slices

1

pound cauliflower, cut into florets

2

to

3

cloves garlic, thinly sliced

1 1/2 tablespoons

olive oil

3/4 teaspoon

ground coriander seeds

1 teaspoon

dried thyme leaves

3/4 teaspoon

salt (or to taste)

2 tablespoons

finely grated parmesan (optional)

1/3 cup

sultanas (or black or golden raisins), coated in 1/2 teaspoon olive oil
Lemon tahini sauce (above)

3 tablespoons

ground raw pistachios

3 tablespoons

chopped cilantro
Instructions
Make the tahini sauce: Whisk everything together until it smooths out into a salad dressing. This makes twice as much sauce as you need for the following recipe, but you can easily cut it in half (or store the other half in the refrigerator for about 1 week).
Roast the veggies: Preheat the oven to 425° F.
Place the carrots, cauliflower, and garlic on a sheet pan. Combine the olive oil, ground coriander, thyme, and salt, and then pour it over the veggies. Use your hands to coat everything evenly, and spread the veggies into a single even layer. Sprinkle with parmesan. Set the sultanas aside for later.
Roast the veggies for about 15 to 20 minutes, until the cauliflower begins to char. Sprinkle the sultanas on in the last 2 to 3 minutes of roasting. While everything's roasting, throw together the tahini sauce (above).
Move the veggies to a serving bowl, drizzle with tahini sauce, sprinkle with pistachios and cilantro, and enjoy.