Yesterday was the first anniversary of starting Cardamom and Tea, and I can't believe all that's happened in just three hundred and sixty five short days. Here are some highlights:
I don't think anniversary resolutions are a thing, but they totally should be, so I've got a list of some things I want to do better this year:
I want to post more recipes for easy weeknight meals (off to a great start here, hah).
I'd like to start hosting more events and workshops.
I'm gonna triple the number of recipes I wrote last year!!! Just kidding, I'd like to work on more work-life balance stuff, and start taking better care of myself.
While I occasionally have a bad cooking day, the miserable results will never, ever get posted here. But when things don't go right in the kitchen, I'm a bit of a grump for the rest of the day. I'm smart enough to realize that failure is an important step in any creative process, but I'm not smart enough to know how to get over it. So I guess I'm resolving not to have fewer disasters in the kitchen, but to work on my attitude, so I can make the most of my mistakes without all the pointless sulking. But anyway, this is all beside the point, because this post isn't about failure, it's about cheesecake.
This cheesecake is based on a very classic meze. You take some labneh, spread it thinly on a plate and sprinkle on some crumpled dried mint. But instead of a savory meze, I've put these ingredients to use in a cheesecake. It's sweetened just enough and laced with dried mint, it's got a very rich pine nut and graham cracker crust, and it's topped with a rustically gorgeous dusting of mint. This isn't the kind of cheesecake you'd top with sprinkles, maraschino cherries, and birthday candles—it's more for your Wuthering Heights book club, coffee with your best friends, or a wine tasting party. You know, grown-up stuff.
But let's talk about one of the essential ingredients, dried mint. When recipe writers talk about the difference between fresh and dried herbs, I've noticed that they almost always focus on their contrasting strengths. But in addition to robustness, there are also some really important differences in flavor. To give a familiar example, think about the flavor of dried basil versus fresh. While you can substitute one for the other in most recipes, the results taste nothing alike. Some might say that dried basil doesn't taste as good as fresh (eye roll), but I think each ingredient shines in its own most favorable context.
It's the same thing with dried mint. It tastes a lot like fresh, but just grassier, muskier, and deeper, rather than fresh, zesty, and bright. Its subtle flavor works perfectly in sweets, because it keeps things from becoming cloying. Instead of that sweet and bright mint-chip vibe, you get this really smooth, sophisticated flavor.
You can find dried mint at most Middle Eastern markets, spice shops, and some supermarkets with a well-stocked international section. But if you can't find it, it's actually super easy to make at home with fresh. I've got instructions here.
Also, I totally lied because this post is completely about failure! I thought this cheesecake was the perfect thing to post for my one year anniversary, because it started out as a complete, unmitigated disaster, but became one of my favorite cakes I've ever baked.
So here's how it started: I thought it would be a good idea to make a 100% pine nut crust before buying a food processor in our new apartment. Since I was only armed with a mortar and pestle, the crust completely fell apart once it was baked. This wasn't helped by the fact that I couldn't find labneh anywhere in Hong Kong, so I tried making my own yogurt, but without the right kind of milk (real milk is insanely expensive, so I went with a rehydrated milk powder drink from the supermarket around the corner from my apartment). The resulting yogurt was thin, and it trickled through the cheesecloth like thickened milk. So I ended up with this piddling amount of yogurt (which was not even as thick as Greek yogurt) on top of a crumbling crust. While this was nowhere near good enough for a post, I thought maybe we could at least enjoy it. But then I took a bite. It turns out that a purely pine nut crust has just way too much pine nut flavor. Who knew.
But then, after many months of sulking over this failed idea, I tried again, in the right circumstances, with the right ingredients, and with the right plan, and everything worked out perfectly. I realized that I need to take full advantage of what's available, rather than trying to recreate something unattainable. I now save my labneh cooking adventures for my visits to Chicago, and I take advantage of the gorgeous fresh fish and produce Hong Kong has to offer while I'm there. I also learned that pine-nut-only crusts are not such a good idea. And most importantly, I finally realized that I needed to do something about all this ridiculous self-indulgent sulking, although I'm still working on figuring out how. But one thing's for sure, cheesecake sure helps.
Print
dried mint labneh cheesecake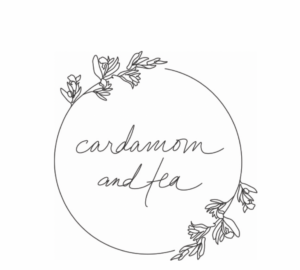 Prep Time:

20 minutes

Total Time:

16 hours
For the graham cracker pine nut crust:
1/2 cup

+

1 tablespoon

pine nuts

1

package graham crackers (9 full crackers) ground into fine crumbs (

1 cup

+

2 tablespoons

crumbs)

4 tablespoons

melted butter

1/3 cup

sugar*

1/4 teaspoon

salt
For the filling:
1 1/2

pounds labneh***

2

egg yolks

3

large eggs

3/4 cup

sugar

1/2 teaspoon

salt

2 tablespoons

crumbled dried mint****
For the topping:
1/2

pound labneh

2 tablespoons

sugar

1 tablespoon

crumbled dried mint for sprinkling
Instructions
Make the crust: Preheat the oven to 350° F [180° C] convection.
Purée the pine nuts in a food processor, until they stick to the sides in a thick paste. Scrape the sides down, add the graham crackers, and pulse until everything is very finely ground.
Add the melted butter, sugar, and salt, and process until everything is well-blended.
Lightly coat the sides of an 8-inch cheesecake round** with oil or butter.
Place the crumbly crust in the cheesecake round, and press it down into 1 even layer. Use a glass, measuring cup, or something else that has a flat bottom to press it into a compact layer.
Place the cheesecake round on a rimmed baking sheet and bake for 10 minutes, until it turns a little golden. Let it cool while you work on the filling.
Make the filling and bake the cheesecake: Lower the oven to 300° F [150° C] convection. †
Place the labneh in a medium mixing bowl. Add the egg yolks and slowly whisk together to completely incorporate (use a whisk, but do not whip it together—you don't want to incorporate too much air into the filling).
Add the remaining eggs one egg at a time, mixing everything together completely with each addition.
Add the sugar and salt, and stir together until it all dissolves completely. Then carefully stir in the dried mint.
Pour into the (slightly cooled) crust and bake for about 55 minutes, just until the very center is a little jiggly.
Once the cheesecake comes out of the oven, let it cool for a couple minutes while you make the topping.
Make the topping: Combine the labneh and sugar, and pour over the top. Carefully smooth it out, put it back in the oven for 10 more minutes. Remove from the oven, run a knife around the sides, and leave it at room temperature for about 2 hours before covering and refrigerating overnight. If you don't have all night, at least refrigerate it for at least 3 to 4 hours. Don't worry if the edges are a little rough (you'll cover the top with mint).
Once it's chilled long enough, remove from the pan. ‡ Place on a serving plate and sprinkle with crumbled dried mint.
Notes
* Feel free to reduce this to 1/4 cup.
** You can use a 9-inch round, but the cook time will be slightly shorter once you add the filling. If you're not using a pan with a removable bottom, line the bottom of an 8-inch cake pan with a parchment round.
*** I developed this recipe with store-bought labneh, but you can use homemade. Just be sure to strain it long enough (the full 12 hours) or the cheesecake might not set correctly. Compare yours to the bowl of labneh above as a reference point.
**** You can find dried mint at most Middle Eastern markets, spice shops, and some supermarkets with a well-stocked international section. But if you can't find it, it's actually super easy to make at home with fresh.
† If you don't have a convection oven, it will just take a little longer to bake all the way through. When I've used a conventional oven for this recipe, it's taken about 20 minutes longer.
‡ If you're not using a pan with a removable bottom, very very carefully invert the cake onto a wax paper-lined cutting board after chilling overnight. Immediately invert it back onto a serving plate and peel the wax off, using a knife to scrape if it isn't releasing. The top ends up covered, so no worries.