Kift'it Tkhuma makes me feel more connected to my heritage than any other Assyrian food. I don't eat a ton of meat, and I've been a vegetarian at various points in my life (and probably will be again someday), but I don't think I could ever actually give up kifteh. And while it's incredibly tasty, and one of my grandmother's most frequently requested dishes, it's not even my favorite Assyrian food, but it's definitely the one I care the most about. It represents who I am and where I come from, and when someone says they don't like the way it looks or tastes, I feel no shame, just bitterness; and when someone loves it, I feel proud, not of myself but of my family and my culture. To be fair, I feel this way about most traditional Middle Eastern foods, but kift'it Tkhuma is the one at the center of it all.
Every Assyrian tribe makes kifteh differently, and my family makes it this way because we are part of the Tkhuma tribe. There's nothing else quite like it. The American beef dishes I grew up with almost always involved browning the meat in some way (e.g., sautéeing ground beef for shepherd's pie or searing a steak on the grill), but kift'it Tkhuma has you simmer the meatballs super simply in a lamb broth. The rice spikes usually surprise people who've never seen kifteh before. Someone once asked my grandmother how long it takes her to stick each grain of rice into the sides of each meatball before simmering them. I think they must've been imagining something like an orange pomander ball studded with clove spikes, which is what it looks like once it's done simmering, but not at all what it looks like when it first goes into the pot.
In fact, kift'it Tkhuma is pretty easy to make. You simply simmer a lamb chop and then mix and shape the meat balls, which you then simmer with the lamb chop and broth. The final meatball is traditionally shaped into a cross before covering and cooking, which you can see my grandmother doing in the photos below. We flavor our kifteh with garlic, green onions, lots of black pepper, and even more dried oregano. We don't normally serve kift'it Tkhuma as a meze, although I suppose it could be done. Instead, we like to serve it with all our favorite family-style dishes. You can usually find it on our table with flat bean stew, zucchini dolma or stuffed grape leaves, fattoush, and riza sh'ariyeh. My mom and cousins love to eat theirs with ketchup, but it's also wonderful on its own.
Print
kift'it tkhuma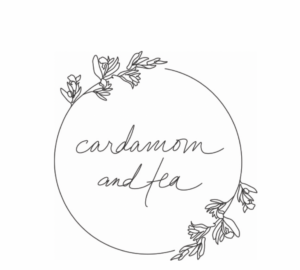 Prep Time:

30 minutes

Total Time:

90 minutes

Yield:

20 large meatballs (about 6 to 8 servings)
1

small lamb chop (optional) *

2 cups

water

3

pounds ground chuck

1

level tablespoon table salt (or to taste)

1 1/2 teaspoons

ground black pepper

1 1/2 cups

uncooked medium grain rice (e.g., Calrose)

3

cloves garlic, crushed through a press or finely minced

1

bunch green onions, minced

3 tablespoons

dried oregano

2

eggs

1/2 cup

boiling water + more, if necessary
Instructions
Place the lamb chop in the bottom of a wide stock pot and cover the shank in 2 cups of water. Turn the heat to high, bring it to a simmer, then drop the heat to low and simmer covered for 30 minutes. *
Soak the rice in cold water for about 5 minutes, then rinse it until the water runs clear.
Use your hands to mix the ground beef, salt, black pepper, rinsed medium grain rice, garlic, green onion, dried oregano, and eggs, just until combined.
Roll the meat mixture into about 20 balls (halfway between a golf ball and a tennis ball, or about the size of an average lemon). Wetting your hands while rolling helps with the process.
After simmering the lamb chop for 30 minutes, nest the meatballs in the pot on top of the lamb chop, in 1 or 2 layers.
Keep the heat at medium-low, cover, and simmer/steam the meatballs for 50 minutes. Check on them about 30 minutes in to see if the water level is too low. If it looks like it's in danger of boiling off, add 1/2 cup more, and continue to keep an eye on it. The water should come at least 1/4- to 1/2-way up the sides of the first level of meatballs.
After 50 minutes, remove from heat and serve immediately, or keep them covered and let them rest for no longer than 45 minutes.
Notes
* If you don't have a lamb shank, skip the first step and fill a stock pot with 2 cups of water and 2 tablespoons butter or olive oil. Bring the water and butter to a simmer before adding the meat balls.