I live in the southern hemisphere, but most of my friends and family (and most of the people who read my website, according to my google analytics… hi there! 🙋🏽‍♀️) live in the northern hemisphere. So apologies for the belated tomatoey post. But I'm hoping I made it just under the wire with this fabulous gazpacho, flavored with my favorite fattoush ingredients. Find those last juicy tomatoes of summer, and make it happen.
I've been working on some version of this recipe pretty much ever since I started this blog over three years ago. But I only recently finally figured it out. Feel free to read about this soup's ugly duckling origin story, or jump to the recipe or the gazpacho tips.
how it started
Long long ago, this was a hot lettuce soup. "Hot lettuce soup" is admittedly better than it sounds, but (alas!) worse than actual good soup. Eventually, that hot lettuce soup turned into a chilled gazpacho with absolutely no lettuce in sight. It was the most delicious gazpacho I'd ever had, but it was also the ugliest thing I'd ever created. The problem: fattoush is made up of a bunch of bright green things and a bunch of bright red things. And what do you get when you put those two colors together in a blender? You guessed it—beige soup! Not great!
how it's going
Then finally, I figured it out. Two batches! Make one for all the green stuff, one for all the red stuff. Pour them together in a bowl, give it a teensy swirl, and you've got something that's as beautiful as it is delicious.
Don't bother washing your blender between batches. Just move the first batch to a storage container, give the blender a quick rinse, and move onto the next. Toast up some pita chips, pile them high and sprinkle with sumac, and you're good to go.
Before I get to the recipe, let me just leave you with a couple quick gazpacho thoughts. Numbers 1 and 3 are somewhat hot takes. But if you're on the fence about gazpacho and chilled soups in general, they're absolutely essential.
tips for making gazpacho
1) don't leave out the bread!
To make traditional Andalusian gazpacho, you blend a piece of bread in with the veggies. But many recipes omit the bread, arguing that it's just filler. But I strongly encourage you not to skip it! Far from diluting everything, a little piece of bread helps carry all the other flavors. It also softens some of the punchier notes, sort of like adding a splash of cream to your coffee.
So if you've ever had gazpacho and felt a bit like you were just made to suffer through a vodkaless bloody mary, allow me to be so bold as to say that I think you might actually enjoy one made with that little bit of bread blended in.
2) add something crunchy (e.g., pita chips)
I'm not usually a big fan of soups that have a totally smooth consistency, which is why this fattoushey version of gazpacho is my favorite. The pita chips absolutely make the dish for me. If you're like me, feel free to double the pita quantities in the recipe below so you'll have plenty to serve. You may need to work in batches or use a wider pan. The photos in this post show the amount I usually start with (and perhaps the amount a normal human person would prefer to eat), but I tend to keep a bowl of pita chips nearby so I can add as many more as I want. Don't ration them and feel free to go nuts!
3) have tomato paste on hand, especially if your tomatoes are lacklustre
There's an ingredient in the recipe below that I have a feeling may irk some folks—and that, dear reader, is tomato paste. But honestly, it's my secret to a super flavorful gazpacho, even if you're stumbling upon this recipe deep in the heart of winter with intensely mediocre imported produce. On the other hand, if your tomatoes are just so perfect that you think they won't need the boost, feel free to omit it. You can always add it after blending and tasting. But make sure you have some on hand, just in case they're looking a little wan.
Print
fattoush gazpacho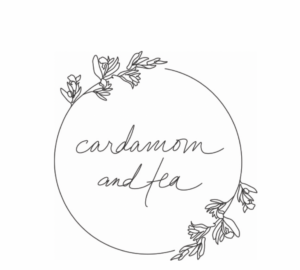 Prep Time:

20 minutes

Total Time:

3 1/2 hours

Yield:

serves 6 as a starter, 4 as a soup course
for the soup:
7

medium vine-ripened tomatoes, hulled (

930g

/ 2lb

1oz

)

2 tablespoons

tomato paste (

30g

), optional (if your tomatoes aren't super ripe)

3 tablespoons

lemon juice (

45g

), divided

3

medium garlic cloves (

10g

), divided

½

of 1 piece puffy Greek-style pita (

40g

), divided into 2 quarter pieces

2 tablespoons

sumac

½ teaspoon

black pepper
Salt

¼ cup

extra virgin olive oil (

50g

), divided

1

large persian cucumbers (

135g

)

1

small green bell pepper, seeded (

185g

)

1

small bunch green onions, roots trimmed away (

80g

)

⅔

packed cup mint leaves (

15g

)

½

packed cup parsley leaves (

20g

)
for the pita chips:
2

pieces puffy Greek-style pita (

170g

)

1 tablespoon

extra virgin olive oil
Salt, to taste
to serve:
Extra virgin olive oil
Sumac
Instructions
Make the red half: Place the tomatoes in a blender, along with the tomato paste (optional), about half the lemon juice, half the garlic, one quarter piece of pita, all of the sumac, and all of the black pepper. Season to taste (about ¼ teaspoon salt). Blend until completely smooth. With the blender running, very slowly drizzle in half of the extra virgin olive oil through the small hole in the top of the lid, so that it emulsifies and becomes creamy. Remove the red half of the gazpacho by pouring it into a large measuring cup or another container with a pour spout. Rinse out the blender but don't bother washing it.
Make the green half: Place the cucumbers, bell pepper, green onions, mint, parsley, the other half of the lemon juice, the other half of the garlic, and the other quarter piece of pita in the blender. Season to taste (about 1 pinch). Blend until completely smooth, and again slowly drizzle in the other half of the extra virgin olive oil.
Set both the red and green batches in the fridge to chill for at least 3 hours.
Make the pita chips while you wait: Cut the other pieces of pita bread into little triangles. Toss lightly in extra virgin olive oil and place in a skillet over medium heat. Top with a pinch of salt (to taste) and toss constantly for 2 minutes. Reduce the heat to low and let them cook for about another 10 minutes, stirring occasionally. They're done once they're crunchy, very chewy, and mostly dried out. Set aside to cool and dry out further.
Once chilled, serve the soup with a handful of pita chips, a drizzle of olive oil, and a sprinkling of sumac.