Last month, my husband and I were getting ready for a big move. While I've always been a little on the fence about minimalism, we took this as an opportunity to dramatically pare down our belongings to just the essentials, and just things we really love.
It turns out, I really only need 4 pairs of jeans, 30 shirts, 3 skirts, 6 dresses, 5 jackets, and 5 pairs of shoes (hah! only…). It's not exactly a capsule wardrobe, but it comes out to just a couple boxes, and it makes choosing outfits absolutely effortless. We've donated our CDs, DVDs, old paperbacks, old furniture, and so much more. But the one thing I just cannot part with is every single thing in our kitchen. Literally half the moving boxes are full of kitchen things.
I've always aspired to have the kind of kitchen that is a no-nonsense, well-stocked, practical and efficient, yet aesthetic space. But these boxes are seriously questioning whether I actually practice this ideal in my daily life, and I'm not entirely ready to admit that this is a problem.
Yesterday, we finally finished moving (now, just to unpack), but right before the move, we were stuck in limbo, since most of our stuff was packed in boxes, ready to be loaded on the moving truck, with nowhere to go for a couple more days. But at this point, I started to remember how silly and unnecessary most kitchen equipment is when you're cooking really simple, delicious food. For instance, to make eggs and tomatoes, "beata't tdamata" in Assyrian, all you need is a knife, a cutting board, a skillet, and a wooden spoon
Beata't tdamata is the Assyrian name for shakshuka, a delicious North African and Levantine dish that many Americans know about through Yotam Ottolenghi and Sami Tamimi. There are many different ways to make eggs and tomatoes, bur according to Tamimi, the crucial factor is that you cook the eggs in the tomatoes instead of frying them on the side. But everything else varies from dish to dish. My take on beata't tdamata has you fry the eggs in a thin layer of chunky tomato sauce, so that there is nothing left over after serving. But eggs and tomatoes—whether poached in a bucket of tomato sauce or fried on a thin layer of tomato chunks, whether tempered with spices or sizzled with garlic and onion, whether braised with greens or simmered with little meatballs—are always a perfect match.
For more shakshuka, visit my recipe for succotash shakshuka.
Print
shakshuka | beata't tdamata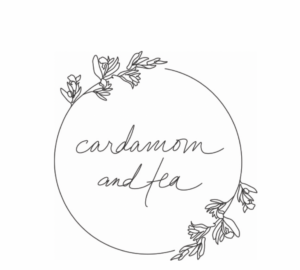 1 tablespoon olive oil
3/4 teaspoon Lebanese spice blend (or equal parts black pepper, paprika, and cumin) + 1 pinch for garnish
1 1/2 cups diced tomatoes
Salt to taste
3 eggs
1 1/2 tablespoons crumbled feta
1 1/2 teaspoons chopped parsley
Serve with bread
Instructions
Pre-heat a 10-inch frying pan over medium-low heat for two minutes.
Add the tablespoon of oil, swirl it around in the pan, and add the spice blend. Cook, stirring frequently for 2 minutes.
Add the chopped tomatoes and some salt to taste.
Turn the heat to medium-high and stir the tomatoes around for about 4 minutes until they start to break down and turn into a chunky sauce.
Spread the chunky sauce into one even layer (about 1/2 inch) and lower the heat to medium. Crack the eggs directly onto the tomatoes, sprinkle them with some salt, don't disturb them, and immediately cover the frying pan with a lid.
Set a timer for 4 minutes if you prefer very runny egg yolks, or 5 minutes if you prefer slightly runny, custardy egg yolks.
Check the eggs by poking the white near the yolk with a knife and gently poking the yolk with your finger. If the whites do not ooze and the yolk still feels jiggly, they should be perfect. Once they are done, remove from the pan immediately. If the whites are not set, continue cooking them covered, checking every 45 seconds to see if they are done.
Garnish with feta, parsley, and a pinch of spices.