warak enab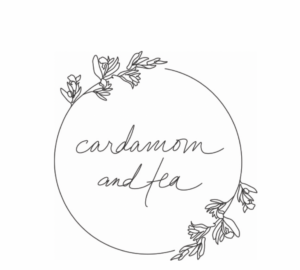 About

125

–

150

grape leaves, jarred or vacuum sealed (about

600g

after draining)

½ tsp

neutral oil

7

to

10

small lamb chops (450-6

50g

)
Salt to taste

2

pounds ground lamb (

905g

)

1 1/2 cups

uncooked medium grain rice, rinsed (

300g

)

2 teaspoons

Lebanese baharat (

3g

)

6 tablespoons

extra virgin olive oil (

80g

), divided in half

2 cups

stock or water (

480g

)

2/3 cup

lemon juice (

160g

)
Prepare your grape leaves: Strain your jarred grape leaves well, and then blanch them in a large pot of simmering water for about 3 minutes. This washes away some of the brine that's still clinging to them.
Preheat a 7 to 8 quart dutch oven over medium-high heat for a few minutes. Season the lamb chops with salt to taste (about 1/2 teaspoon). Swirl 1/2 teaspoon oil over the dutch oven, then add the lamb chops and let them brown for about 8 minutes per side. Once they're deeply brown, remove the dutch oven from heat and arrange the lamb chops in an even layer on the bottom. Set aside while you work on the grape leaves.
Combine the ground lamb, rice, baharat, salt to taste (about 1 to 2 teaspoons, depending on how salty your grape leaves are), and half of the olive oil. Mix together until evenly distributed.
Combine the other half of the olive oil with the stock and lemon juice (If the grape leaves are extremely salty, use water instead of stock and do not season the liquid).
Wrap the grape leaves into long, thin rolls: place a leaf rough- and veiny-side-up on a cutting board. Place the stuffing in a long and thin line in the center of the leaf. Fold up the bottom. Fold in the sides, but don't fold in very far. Roll away from yourself, trying to keep the roll somewhat tight. See photos:

Use any remaining grape leaves to fill in gaps between lamb chops at the bottom of the pot. Arrange stuffed grape leaves in the pot in about 3 layers, on top of the lamb chops, and top with any more extra grape leaves you might have.
Microwave the liquid until hot, and then pour over the top of the stuffed grape leaves. Set the pot over medium-high heat, cover with an upside-down heat-proof plate, and allow it about 5 to 10 minutes to come to a full simmer. Once it's simmering, reduce the heat to medium, and cook for another 5 minutes covered with a lid. By this time, the whole thing will be heated through, and you should gradually reduce heat to low while you cook covered for another 40 minutes. During the 40 minutes, bubbles should break the surface at a simmer.
Once the grape leaves are done cooking, remove from heat and let it sit covered for 30 minutes to coast and cool slightly. Once it's rested, remove the lid, remove the plate with tongs, place a tray or large serving plate over the top of the dutch oven, and carefully flip it over.