While I do eat meat these days, I've been the vegetarian at Thanksgiving a few times in my life. And honestly, it's usually a total non-issue. As long as you're not in a "bacon bits on everything!!!" kind of house, it's usually pretty easy to cobble together a vegetarian-friendly plate just from all the delicious sides. So if you're having a vegetarian friend or family member over this year, you probably won't actually need to do much to accommodate. But it can be such a lovely gesture to have a vegetarian dish that feels like more of a main. Especially one that's not tufurky… yeesh. This vegetarian shepherd's pie is just the thing!
While you can totally use something like Quorn or Impossible as a substitute for ground beef or lamb, Assyrians have been veganizing classic meat-based dishes for a long, long time. We traditionally spend a large part of the year fasting from all animal products. My family typically uses a combination of walnuts and mushrooms in place of minced beef. I just love the flavor and richness they add in this vegetarian shepherd's pie.
I also added a few other ingredients that often go with the mushroom/walnut "soma" (vegan) mix, like parsley, cilantro, and baharat. And I've gone ahead and added a whole bunch of cheese and butter to this one, so while it's not actually vegan, it can be easily veganized with plant-based butter and cheese substitutes.
Looking forward to sharing more of my Thanksgiving favorites this month, including an apple pie with a design inspired by one of my favorite artists, and a brussels sprouts salad perfect for throwing together the day before and forgetting entirely until serving.
Print
Vegetarian Shepherd's Pie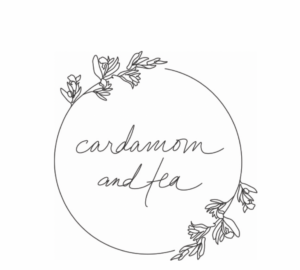 Prep Time:

30 minutes

Total Time:

45 minutes

Yield:

6 servings
3

medium russet potatoes (

700g

), can substitute yukon gold

1/2 cup

sour cream or creme fraiche (

115g

)

2 tablespoons

unsalted butter (

30g

) (for the potatoes)

2/3 cup

shredded cheddar cheese (

80g

) (optional)
Salt, to taste

4 tablespoons

unsalted butter (

55g

) (for the filling), divided in half

3/4

pound mushrooms, chopped (

340g

)

1

medium onion, chopped (

180g

)

4

medium carrots, 1/2-inch diced (

300g

)

1 cup

coarsely chopped walnuts (

100g

)

3 tablespoons

flour (

25g

)

4

cloves garlic, crushed through a press or finely minced (

20g

)

1 tablespoon

+ 1 teaspoon baharat blend (

8g

)*

1/4 cup

tomato paste (

60g

)

2 cups

vegetable broth (

470g

)

1 cup

frozen peas (

125g

)

1/2 cup

chopped cilantro (

20g

)

1/2 cup

chopped parsley (

20g

)
Instructions
Peel and chop the potatoes into a large dice. Cook them in boiling water (about 9 minutes) or the microwave, until a butter knife can be easily inserted. Place in a mixing bowl, add the sour cream and 2 tablespoons butter, and mash together with a potato masher until they are light and fluffy.
Once the mashed potatoes are fluffy and cooled slightly, fold in the cheese, and salt (about 1/2 teaspoon).
Place 2 tablespoons butter in a 10 to 12 inch cast iron skillet** over medium-high heat. Once the butter melts, add the mushrooms, season to taste (about 1/4 teaspoon) and cook stirring occasionally, until they are lightly brown, their juices evaporate, and they reduce in size by about half (about 5 to 10 minutes). Remove to a bowl.
Preheat the oven to broil.
Add 2 more tablespoons butter to the empty skillet, followed by the onions, carrots, and walnuts, season to taste (about 1/4 teaspoon more), and lower the heat to medium. Cook stirring occasionally until the onions become translucent and the carrots soften slightly (about 10 minutes). If you like super soft carrots, cook them for an additional 5 to 10 minutes, until they soften completely.
Sprinkle on the flour, garlic, and baharat, and stir for about 1 minute. Add the mushrooms back in and stir.
Add the tomato paste, vegetable broth, and frozen peas, and scrape up any bits from the bottom of the skillet with a wooden spoon. Bring to a simmer. Once it comes to a simmer it will thicken significantly. Immediately add the cilantro and parsley. Stir everything together and remove from heat.
Smooth out the filling so it's completely level/tamped down, and top with the cheesy mashed potatoes, use a fork to make a pattern on the surface, and place under the broiler until the top is golden brown and toasty (about 5 minutes in my broiler, but it varies a lot from oven to oven—keep a close eye on it). If the skillet is super full, place on a sheet pan to catch any drips.
Notes
* If you don't have a baharat blend handy, and don't feel like making one, simply use 1 teaspoon black pepper, 1 teaspoon cumin, 1 teaspoon coriander, 1 teaspoon paprika, and a pinch of cinnamon.
** If you don't have a cast iron skillet, you can totally use another ovenproof skillet of a similar size. If you don't have an ovenproof skillet, you can make the filling on the stove, and then transfer it to a casserole dish to broil with the potato topping.
To make ahead: The best way to make this ahead is to make the potato topping and the filling separately. Once the filling is thickened and bubbly, add a couple extra tablespoons of water to thin it out slightly, and stash in the refrigerator in a resealable container. Make the potato topping, and store it separately in the refrigerator in a resealable container. Once you're ready to put it all together, place the filling in a cast iron skillet over medium heat, and bring it up to a simmer. Microwave the potatoes for a minute or so just to take the chill off. Once the filling is simmering and the potatoes are warm, spread them over the surface as in the recipe, and proceed as usual. Alternatively, if you're really short on time the day you plan to serve, you can totally make the whole thing ahead the day before, and then reheat it before serving—it won't be quite as wonderful, but it'll still be delicious.