Well, I'm glad I finished kitchen-testing these frosted brownies a few weeks ago, because a recent disaster has rendered my kitchen ovenless for the next several weeks.
We moved into our new apartment a couple weeks ago, and our kitchen is finally coming together! All our stuff showed up from Hong Kong on Monday, and it's so nice to have my stand mixer back. Then yesterday, just as we finally finished unpacking the very last box, just as I finished recipe developing for a deadline, and literally the second I idly thought "ooh, I should share some photos of our new kitchen!"… the glass door to our brand new oven exploded!
I was roasting squash, and standing on the other side of the room when it happened. Oh well! Luckily, I finished working on this brownie recipe long before all the drama, and I'm so excited to share it with you today! I'll keep my fingers crossed that your oven door doesn't explode in the pursuit of these frosted brownies.
I mean, thankfully squash was the only victim in my case. If it had been this particular brownie batter, I might've actually cried.
What makes these frosted brownies so special?
They are frosted with an easy orange blossom cocoa cream cheese frosting (two flavors I love pairing). You can absolutely leave out the orange blossom water for a bomb sheet of classic brownies. The recipe absolutely stands on its own.
The batter is also infused with orange blossom water, and laced with pistachios for a little crunch and color. (But again, feel free to leave out the orange blossom water. And feel free to use walnuts in place of pistachios)
I used my favorite brownie method—beat eggs together with sugar until light and a little fluffy, fold in the oils, then fold in the dry stuff, and bake until perfect.
I don't love brownies that are either too light and cakey or too dense and fudgy. So these ones are somewhere in the middle. They've got a killer crust (grab a corner piece while you can!) and a chewy center, and the amount of frosting called for in this recipe is no laughing matter. I'll just leave you with photo evidence and the recipe.
Enjoy!
Print
frosted brownies with pistachio and orange blossom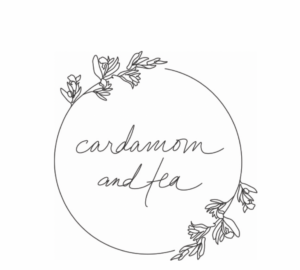 Prep Time:

15 minutes

Total Time:

2 hours

Yield:

16 brownies
for the brownies:
butter for greasing the pan

130g

flour (

1 cup

)

60g

cocoa powder (

2/3 cup

), preferably dutch-process

113g

melted unsalted butter (1 4-oz stick/

8 tablespoons

)

53g

canola oil (

1/4 cup

)

30g

orange blossom water (

2 tablespoons

), optional

3

large eggs (

155g

)

350g

sugar (

1 3/4 cup

)

3g

salt (

1/2 teaspoon

)

80g

coarsely chopped raw pistachios (

1/2 cup

), optional
for the frosting:
40g

cocoa (

1/2 cup

)

175g

powdered sugar (

1 1/2 cups

)

56g

unsalted butter (

4 tablespoons

), softened at room temperature

227g

cream cheese (1

8 oz

stick), softened at room temperature

23g

orange blossom water (

1 1/2 tablespoons

), optional

1 tablespoon

finely ground pistachio for sprinkling, optional
Instructions
For the brownies: Preheat the oven to 350° F convection (177° C).
Butter an 8×8-inch pan (20×20 cm), and line with parchment (all the way around if you'd like, or just the bottom).
Sift together the flour and cocoa powder. Set aside.
Mix together the butter, canola oil, and orange blossom water. Set aside.
Combine the eggs, sugar, and salt in the bowl of a stand mixer with the whisk attachment (or stainless steel bowl with a hand mixer). Beat at medium speed for about 3 minutes, just until it's paler and thickened.*
Add the butter mixture to the egg/sugar mixture, and fold together to combine.
Once combined, add the flour/cocoa mixture, and fold together until it's about halfway mixed. Add the 1/2 cup chopped pistachios and continue to stir together until there are no large clumps of flour (don't over-mix).
Pour into the pan, smooth out the top, and bake for about 35 minutes, until a toothpick or paring knife inserted into the center comes out clean.
Let it cool at room temperature for about 20 minutes, then freeze for about 1 hour in the pan, until the entire thing is completely chilled (but not yet frozen). This will help it slice more cleanly, but you can skip this and just let it cool to room temperature instead. Remove from the pan, remove the parchment, and place on a serving dish.
While you wait for the brownies to cool, make the frosting: Combine the cocoa, powdered sugar, butter, cream cheese, and orange blossom water (in that order!) in the bowl of a stand mixer with the whisk attachment (or a stainless steel bowl with a hand mixer). Mix at very low speed until the cocoa and powdered sugar incorporate, and then increase the speed to medium-high and beat for about 3 minutes, until there are no more lumps and it's a little lighter and fluffier.***
Dump all of the frosting into the center of the brownies. Use an offset spatula to work the frosting almost to the edges. Then make a few swoops in it with the spatula. Decorate with the final 1 tablespoon of finely ground pistachios and slice into 16 pieces.
Notes
* Don't beat the eggs and sugar quite as much as you would if you were making a sponge cake.
** If you'd like, you can make this without the cream cheese frosting. Simply decorate the brownies with the 2 tablespoons ground pistachios before baking, and skip the frosting.
*** You can make everything ahead up to this point, and then frost it later, a little while before serving (see notes on storage below)
Storage: These brownies hold pretty well in the refrigerator for a few hours, but longer than 12 and they will start to stale a bit (like many baked goods), so you should avoid refrigerating them by frosting them closer to the last minute. If you're making them ahead for guests, you can bake the brownies ahead and keep them at room temperature for about 24 hours before losing any quality, or freeze the whole sheet of unfrosted brownies for up to 3 months (wrapped tightly) if you want to store them longer. You can also make the frosting ahead and keep it in the refrigerator for a few days. Bring the frosting to room temperature so it's spreadable, and let the brownies thaw at room temperature (if you froze them), and then frost them at the last minute (or frost them a few hours ahead and store in the refrigerator). If you have any frosted leftovers, they freeze beautifully.