I recently wrote a bit about the shared culinary roots of a few of my favorite South Asian and Middle Eastern dishes. The article focused mostly on biryani, but I also briefly mentioned one of my favorite Iraqi foods: amba! Amba originated as pickled mango in southern India (and it continues to be pickled mango in door of my grandmother's refrigerator), but I learned from my friend Sham that in Iraq, amba can be just about anything pickled in a fenugreek brine. It's one of those foods that's always developing and adapting to include different veggies.
This salad is inspired by some of the veggies typically used to make amba in Iraq, like cabbage, mango, and carrot. But instead of turning them into a traditional pickle, I shredded the cabbage and turned it into a bright summery slaw, with a fenugreek vinaigrette. While this salad is primarily inspired by Iraqi amba, it might also remind you a little bit of Vietnamese green mango salad. In fact, I'm pretty sure that's what inspired me to add fresh cilantro to it. It's vegan, gluten free, healthy, not too expensive, and it goes with just about everything. I can't possibly list all the things, but I'll name some of my favorites:
This slaw is the perfect side dish to liven up a monochromatic meal. Bring it to any pot luck, and everyone's mood will instantly brighten. It's a fabulous topping for a black bean burger, especially with a sesame bun. It's so delicious on fish tacos (oh my gosh, now I'm having regrets about not making this a fish taco with amba slaw post). And I haven't actually tried this idea yet, but I have a feeling it would be delicious in fresh spring rolls.
The dressing in this salad is basically a less acidic, much mellower version of the brine that I use to pickle mangoes. Even though it's not mouth-puckeringly tart (something you want in a pickle, but not so much in a salad), it still gives me all the amba feels, and it's one of my favorite things about this recipe. In fact, I recently served this to some friends who have two little kids, and their one-year-old spent the whole dinner just sucking the dressing off of the mango pieces, so it sounds like this one is a winner (I know pretty much nothing about children, but I do know that they're honest and don't like most foods, so that feels like a definite success).
Print
amba slaw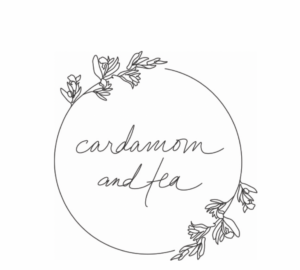 Prep Time:

10 minutes with a food processor, 20 minutes by hand

Total Time:

25 to 40 minutes

Yield:

8 side servings
10 ounces

red cabbage (about

1/2

of

1

head), shredded*

1 teaspoon

apple cider vinegar

2 tablespoons

lemon juice

2 tablespoons

extra virgin olive oil

1 teaspoon

yellow curry powder**

1/2 teaspoon

crushed red pepper (or to taste)

1/2 teaspoon

salt
packed

1/4

to

1/2

cup cilantro leaves (to taste)

1

pound semi-ripe mangoes (about

2

mangoes), julienne or cut into match-sticks***

12 ounces

carrots (about

2

–

3

carrots), julienne or cut into match sticks*
Instructions
Soak the cabbage in cold water while you're prepping the rest of the ingredients (this will prevent its color from unattractively bleeding). Strain, rinse, and dry it after about 10 to 30 minutes.
Combine the apple cider vinegar, lemon juice, extra virgin olive oil, yellow curry powder, crushed red pepper, and salt in a salad bowl.
Whisk the salad dressing together, and then immediately pile on the dried cabbage, mango julienne, and carrot julienne. Toss everything together a few times, then add the cilantro leaves and toss together until everything is coated evenly.
Notes
* To make it easier to shred the cabbage, feel free to use a food processor. Use the slicer attachment for the cabbage, and use the grater attachment for the carrots. Make sure you always use the plastic pusher to send veggies through the feed tube.
** Try to find a blend with fenugreek in it to make this really taste like amba, or mix up a batch of my yellow curry powder, which has a decent amount of fenugreek. But if you can't find a curry blend with fenugreek seeds, it'll still taste delicious.
*** Whatever you do, don't use super ripe mangoes, which will turn to mush when you mix everything together. Amba is made from unripe green mango, so it's better to err on the side of unripe for this recipe. When I developed this recipe, I used semi-ripe mangoes, which were still firm but yielded very slightly to pressure (they're not hard as rocks, but they're definitely not soft).