Last fall, I posted my recipe for potato chop, or breaded and fried potato croquettes stuffed with seasoned ground beef and parsley. Since potato chop isn't something my family makes, I started from scratch with my own recipe, drawing on my memory of potato chops I've eaten in Iraqi and Assyrian restaurants, and asking around to hear how others have made theirs. Coming up with a recipe for something complicated that you've never made before requires a lot of test batches, and so I can't tell you how much potato chop we ate last fall.
But once the marathon of croquette-stuffing and onerous deep frying finally came to an end, the only thing I was sick of was just that: all the stuffing and deep frying! I never once got tired of potato chop itself. So I decided to come up with something a little easier, but still inspired by classic Middle Eastern cuisine.
This recipe for potato chop skillet is inspired by kibbeh bil sanieh, which literally means kibbeh (Middle Eastern dumplings) in a tray. With kibbeh bil sanieh, instead of stuffing and deep frying the kibbeh individually, you layer the ingredients together in a sheet pan, bake it, slice it, and serve it. The same idea applies here: you sandwich a layer of flavorful ground beef between two potato layers, top it with some breadcrumbs that have been tossed in olive oil, and bake it until it's golden brown and delicious.
I'm not going to try to convince you that this tastes exactly the same as classic potato chop, but it certainly captures its spirit, and takes way less time to prepare. You can totally prep this on a weeknight—it takes about one and a half hours from start to finish, but only takes thirty minutes of active time. And best of all, there's no deep frying required, which means no deep frying clean-up. Potato chop skillet works great as a main or side, and it's best served next to a big pile of greens dressed in lemon vinaigrette.
Print
potato chop skillet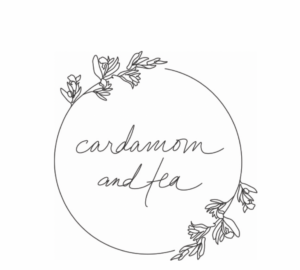 Prep Time:

30 minutes

Total Time:

1 1/2 hours

Yield:

5 large or 8 small servings
For the potato crust:
2

pounds 8 ounces russet potatoes

2 tablespoons

butter

1 1/2 tablespoons

cornstarch
Salt to taste (I use 3/4 teaspoon)
For the ground beef filling:
1 tablespoon

+

1 teaspoon

olive oil, divided

1

medium onion, minced

3

–

4

garlic cloves, crushed with a garlic press

1 1/2 tablespoons

baharat*

1

pound ground beef

3/4 teaspoon

salt (or to taste)

1

bunch cilantro, leaves chopped

1

bunch parsley, leaves chopped (set aside a teaspoon for garnish)
To assemble:
potato mixture (above)
filling (above)

3/4 cup

breadcrumbs

2 tablespoons

olive oil (plus more for oiling the skillet)

1

small pinch salt

1

egg, beaten with 1 tablespoon water
Instructions
Make the potato crust: Bring a large stockpot of salted water to a boil. While you're waiting, peel the potatoes and cut them into large approximately 1-inch pieces.
Boil the potatoes until very tender, about 12 minutes. (Alternatively, feel free to microwave them).
Mash the warm potatoes with the butter, then let them cool.
Mix the cornstarch into the cooled potatoes and salt them to taste. Set aside for later.
Make the ground beef filling: While the potatoes are cooking and cooling, heat 1 tablespoon olive oil in a frying pan over medium-high heat for 2 minutes. Add the onions and cook, stirring every minute or so, until they brown slightly and soften, about 5 minutes.
Reduce the heat to low, add the garlic and baharat and give everything a stir. Push everything out to the sides of the pan, add 1 teaspoon of oil to the center, add the ground beef and salt, then turn the heat to high, and mix everything together, breaking up any big clumps.
Keep stirring until any juices have evaporated and the meat has browned, about 5 minutes.
Remove the meat from heat and let it cool to room temperature. Once it's cooled down, add the cilantro and parsley and stir to combine.
Assemble and bake: Preheat the oven to 400° F convection.**
Oil a 10-inch cast iron skillet.*** Scoop half of the potato mixture into the bottom of the skillet, flattening it out with an offset spatula or the back of a glass.
Evenly spread the cooked ground beef filling over the first potato layer.
Place scoops of the other half of the potato mixture over the beef filling. Carefully break up the potato scoops with a fork so that the beef layer is covered evenly, and then smooth it out with an offset spatula (careful that you don't mix the beef layer into the potato layer).
Mix the breadcrumbs with the olive oil and salt.
Generously brush the potato layer with some of the egg wash (discard or save the rest).
Top evenly with the breadcrumb mixture.
Bake for about 45 minutes, until the top is nicely golden brown. Cool for a few minutes in the pan before slicing and serving (it will hold together more as it cools). Optionally, garnish with the reserved parsley.
Notes
* If you don't have a baharat blend on hand and don't feel like making one, feel free to use 1 1/2 teaspoons paprika, 1 teaspoon black pepper, 1 teaspoon cumin, 1 teaspoon coriander, and a pinch of cinnamon.
** If you don't have a convection oven, no worries, it might just take a little longer to bake, you might need to increase the temperature slightly, and you might need to rotate it to make sure it's cooking evenly.
*** If you don't have a cast iron skillet, feel free to use a similarly sized oven-proof skillet or cake round.