Potato chop is a crunchy deep-fried potato croquette with a super flavorful sautéed beef filling. It works great as an appetizer or passed hors d'oeuvre, and goes wonderfully with tabbouleh.
Iraqi-Assyrian potato chop is remarkably similar to an Indian dish of the same name, and I would be surprised if it didn't make its way to Iraq by way of India. There's a lot of overlap between Indian and Middle Eastern food, with a particularly strong connection between Iraq and India (take amba and biryani, for example).
But—assuming Iraqi and Indian potato chop have a shared origin—the two dishes have each developed some subtle differences. The two most notable differences are the particular spices and the heaps of parsley in most Iraqi versions.
a few notes about this recipe
the filling:
My recipe's filling is a spiced beef filling with cilantro and parsley. It's super herby and flavorful.
You can use any Middle Eastern baharat blend in place of all the spices.
the crust:
For my potato crust, I use a little more corn starch than most recipes call for, which might seem like a boring filler. But it gives the potatoes a more consistent texture, and helps them hold together for deep frying.
If you become a potato chop pro, you can scale back the amount of corn starch as you become better at shaping the patties.
shaping instructions:
By far, the hardest thing about making potato chop is shaping the patties. There's definitely a trick to it, and I've included detailed instructions in the recipe below. A few important tips for troubleshooting:
Don't over-stuff them. If you're having trouble shutting and sealing them, it's probably because you're using too much filling.
Make sure you use the right amount of corn starch. If you use too little (or way too much), your dough will crack a bit as you try to shape them.
Apply even pressure as you shape them. Don't just smash them together or they will crack and start to fall apart. Place even pressure between your hands and gently shape them into a somewhat flat disc. If you have trouble shaping them into discs, you can always just leave them as spheres and fry them in a tiny bit more oil.
more potato chop recipes
Vegan Iraqi Food's vegan potato chops (in English or Arabic)
Denise D'silva Sankhé's Indian Potato Chops
Print
potato chop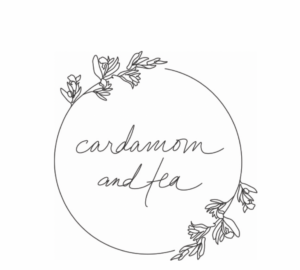 For an easier version, try my potato chop skillet
Prep Time:

60 minutes

Total Time:

90 minutes

Yield:

about 16 potato chops
For the potato dough:
2

pounds 12 ounces potatoes (about

5

medium-large russet potatoes)

1/4 cup

+

1 tablespoon

corn starch

1 1/4 teaspoons

salt, or to taste
For the filling:
1 1/2 tablespoons

olive oil

1 cup

minced onion (from

1/2

of

1

large or

1

medium onion)

3/4 teaspoon

salt (or to taste)

3

cloves garlic, crushed with a garlic press

1 1/2 teaspoons

paprika *

1/2 teaspoon

allspice

1/2 teaspoon

ground cumin seeds

1/2 teaspoon

ground coriander seeds

1/4 teaspoon

ground black pepper

9

to

10

ounces lean ground beef

3 tablespoons

minced parsley

3 tablespoons

minced cilantro
To assemble and fry:
3 cups

oil for deep frying

2

beaten eggs, seasoned with a pinch of salt
About

1 cup

breadcrumbs (either homemade or store-bought)
Instructions
Make the potato dough: Peel and dock the potatoes with a fork, and then microwave until they're cooked through completely (about 15 minutes in my microwave).
Mash them very well with a potato masher until there are no more lumps (if there are any stubborn lumps, microwave them for a couple more minutes).
Set aside to cool. Once the mashed potatoes are no longer hot, add the corn starch and salt, and mix together for about 1 minute, until it forms a dough.
Make the filling: While the potatoes are cooking (or after), heat the olive oil in a frying pan over medium-high heat for 2 minutes. Add the onions and cook, stirring every minute or so, until they brown slightly and soften, about 5 minutes.
Reduce the heat to low, add the salt, garlic, paprika, allspice, cumin, coriander, and black pepper, and give everything a stir. Immediately add the ground beef, then turn the heat to high, and mix everything together, breaking up any big clumps.
Keep stirring until any juices have evaporated and the meat has browned, about 5 minutes.
Remove the meat from heat and let it cool to room temperature. Once it's cool enough, add the parsley and cilantro and stir to combine.
Assemble and fry: Take a handful of potato dough (just under 1/4 cup) and flatten it out in the palm of your hand, until it's about 1/4 inch thick. Add about 2 tablespoons of the meat to the center of the flattened potato dough, and gently fold the sides up, molding it into a ball around the meat. It will be much more fragile than a wheat dough, but once you squeeze everything together, it should hold together. Carefully flatten the ball by cupping it in your hands, also putting pressure on the sides as you press it into a disc. Repeat with the rest of the ingredients, pacing yourself as you go to make sure you don't have anything left over at the end.
Heat the oil in a frying pan with deep sides, until it's 350° F. Make sure your pan is big enough that it won't bubble over.
While you're waiting on the oil to heat, bread the potato chops: Drop one of the potato chops into the eggwash and flip it to coat both sides. Drop the coated potato chop in the breadcrumbs, flipping it and making sure the whole thing is well-covered. Continue with the rest of the potato chops and let them rest for about 5 minutes on a sheet pan before deep frying.
Once the oil has heated, carefully add about 4 potato chops (or enough to cover the bottom of the pan with some space between them). They should be covered by oil at least halfway up their sides, most likely completely submerged. Let them cook for about 3 minutes on one side, and then carefully flip and cook for 1 more minute (if they are only partially submerged, you may need to cook the second side a minute longer).
Remove to a paper towel lined plate and serve immediately. If you're not serving them immediately, you can keep them in a warm oven for about an hour, or you could refrigerate them for a couple days, and then toast them in a toaster oven to reheat.
Notes
* If you mix up a batch of my baharat, you could just use that instead of this blend of spices.