Sometimes I come up with ideas for blog posts based on things I cook in real life, and sometimes I come up with ideas a bit more deliberately, and less directly inspired by my everyday life. For instance, I developed this recipe after noticing that I hadn't yet written a fruit salad post, not because I just had to have some fruit salad, or because I needed to figure out what to bring to a potluck. But even when I've come up with something totally unmotivated by getting dinner on the table, my husband and I always eat everything I cook for the blog, even the disasters (and there are plenty, but don't worry, they never end up here).
But this particular fruit salad was no disaster—on the contrary, it was one of my favorite things I've made lately. But still, as I stared down this beautiful bowl of pomelo, pomegranate, and apple, I realized that there was a problem, which could only arise from creating recipes in a vacuum. Exactly when and where is the right time and place to enjoy a fruit salad? (At risk of sounding like a 1980s standup comic…) what's the deal with fruit salad anyway? Is it salad? Is it dessert? There's just something sort of insubstantial about it, something detached, something that makes it even more unnecessary than dessert. But on the other hand, maybe it is so unimportant, even more superfluous than cake and pie, that fruit salad might just be the ultimate luxury food.
This fruit salad certainly tastes luxurious. And, because I know that most people who read food blogs actually cook for real life (or at least I hope you're not just cooking for your Instagram feed!), I've put some thought into when this fruit salad might come in handy. So here is my list of fruit salad appropriate events:
a weeknight dessert, especially if you're trying to cut back on processed sugar
part of a lovely homemade brunch for company and honored guests
part of a spontaneous brunch for you, your roommates, your significant other, your kids, your parents, and/or whoever you share a roof with and call family
a host gift, for someone who's invited you over for dinner (let them know that they can serve it after dinner or eat it the next morning for breakfast)
a potluck where you know everyone else is going to bring practical dinnery things, and you can just kind of let the host figure out when to serve it
breakfast in bed!
snacktime
This recipe is full of fall and winter produce, and it's easy to adapt. Just make sure you choose fruits that are fragrant and zesty. The pomelo can easily be replaced with grapefruit, and the granny smith can be swapped for your favorite apple. The orange blossom or rosewater isn't an absolutely necessity, but then again, neither is fruit salad, and the subtle floral scent makes it even more of a special treat. Just don't overdo it, or you'll cross over into potpourri territory.
more cold weather fruit salads
Pakistan Eats' fruit chaat
Lady and Pups' pomelo and Thai herb salad
Just One Cookbook's apple salad
Smitten Kitchen's winter fruit salad
Print
flower-water fruit salad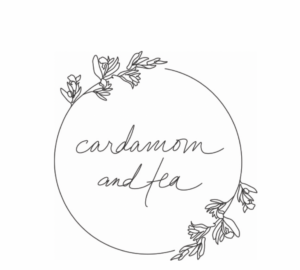 Prep Time:

15 minutes

Total Time:

15 minutes

Yield:

6 servings
1 pomelo (or substitute grapefruit)
1 cup of pomegranate seeds (from about 1/2 of a large pomegranate, or 1 small one)
1 granny smith apple
2 tablespoons lemon juice
2 teaspoons honey *
1/4 to 1/2 teaspoon orange blossom water, or a few drops to 1/8 teaspoon rosewater **
1 pinch salt
Instructions
Score the pomelo's outer rind and then peel it away. Pull the pomelo in half, and then separate the segments. Remove the skin surrounding each segment, trying to keep everything as intact as possible (for now). Or, if you're using a grapefruit, supreme it.
Slice the apple into small wedges and immediately toss them in a bowl with the lemon juice (this will keep them from browning). Remove the apple pieces, reserving the remaining juice.
Combine the lemon juice, honey, orange blossom water, and pinch of salt.
Set aside 2 tablespoons of pomegranate seeds for garnish, and then pour the dressing over the remaining pomegranate, pomelo, and apple, and fold together very carefully with a rubber spatula. Some of the pomelo will break up into smaller pieces, which is totally fine (just try not to break it up too much).
Garnish with the pomegranate seeds you set aside, and serve.
Notes
* Feel free to substitute agave or another neutral-flavored syrup to make this vegan.
** I prefer 1/2 teaspoon orange blossom water, but you can use 1/4 teaspoon if you prefer. I strongly recommend against using more than 1/8 teaspoon rosewater, because it can be extremely overpowering in large quantities. You want just a little to add fragrance, but not so much that it tastes like perfume.