When you snack a lot, you tend to prepare the same things over and over again. Yogurt with nutella, cheese and crackers, a sliced apple with peanut butter, a handful of raw almonds when you're feeling particularly virtuous. Maybe you wouldn't exactly call it a snacking rut, but a snacking routine. You've got to find those calories to get through the conference calls or grading marathons, so you make the same sensible, reliable decision every time.
But, rut or no rut, sometimes you want to make something a little extra special. You might have guests visiting from out of town, or maybe you just want to treat yourself. Either way, it's even better if you can make something exciting, healthy, and delicious without a lot of effort. The answer? The stuffed date.
Dates are perfect for stuffing, since they are left with that huge gap after you pit them. Why not replace the thing that's just waiting there for you to forget it exists so that you end up cracking a tooth and needing emergency dental care, with something edible that perfectly compliments the date's lovely flavor and texture. The trick is to carefully make an incision in one side, pop the pit out, and open it like a baked potato or one of those rubber coin purses. Then just fill it with whatever you choose! (Just not broccoli-cheddar or nickels and pennies). Experiment with your own fillings, or choose one of the examples below.
Below: rainbow tiramisu date, chocolate-covered pretzel date, Nana's date, baklawa date
herby cheesy date, salted peanut butter chocolate date, retro 1995 date, dinner date
Print
stuffed dates eight ways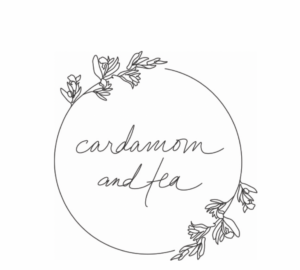 Instructions
rainbow tiramisu date

Roll the date in Turkish coffee and cocoa powder, fill it with honey-sweetened mascarpone, and top it with some rainbow sprinkles.
chocolate-covered pretzel date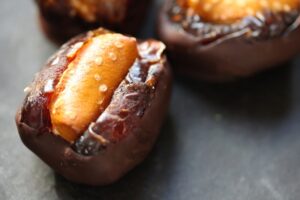 Stuff the date with a pretzel nugget and dip the bottom and sides in chocolate. (vegan)
nana's date

Stuff the date with a walnut piece and unsweetened coconut flakes, or roll it in sweetened coconut flakes. (vegan)
baklawa date

Stuff the date with a walnut piece and pack a small pinch of cardamom, finely chopped pistachios, and (optional) edible dried rose petals into the rest of the space. (vegan)
herby cheesy date

Stuff the date with a chunk of fontina (or another firm cheese) wrapped in basil, or sprinkled with another herb.
salted chocolate peanut butter date

Stuff the date with smooth peanut butter, top with an almond and some crunchy sea salt, and dip the bottom in chocolate. (vegan)
dinner date

Stuff the date with a slice of brie and a pecan.
Retro 1995 date

Stuff the date with goat cheese and some sun-dried tomato pieces, and top with basil chiffonade.