A few months ago, I was making quite a lot of buttery cardamom baklawa to make sure the recipe was absolutely perfect before posting it. Baklawa (also known as baklava) is the kind of thing where you make a huge batch and then share it with friends and family, so I was bummed that I couldn't share any with my friend, Laura. She gave birth to a beautiful baby girl in October, and since she's been breastfeeding, Laura has stopped eating dairy. So one day, when I was going on and on about baklawa (maybe it's not surprising that this is something I tend to do), I asked Laura if she had any ideas for making it dairy-free, and she suggested replacing the butter with extra virgin olive oil. I was immediately intrigued because lemon olive oil cake is one of my favorite desserts—why not use the same flavors in baklawa?
So we got together to test out this theory, and as we suspected, olive oil works perfectly in baklawa. It somehow tastes even butterier than butter and makes all of the layers extra crispy, so they completely shatter with each bite. It might sound kind of strange if you've never tried using extra virgin olive oil in dessert, but trust me when I say that it absolutely does not make the baklawa taste like you drizzled it with a vinaigrette, or worse, kalamata olive brine. It just somehow works.
The olive oil adds another interesting nutty flavor to the walnuts and pistachios, especially when the pistachios are a little roasted. I decided to add rose, which is a very traditional baklawa flavoring, to contrast with these earthy flavors. Rose petals and rosewater add an intoxicating fragrance that brings out the botanical qualities of the olive oil, cardamom, cinnamon, and honey. When the fragrant honey and rosewater hits the earthy, crispy filo, walnuts, and pistachios, the whole thing smells like a rainy garden.
After our successful olive oil experiment, I called my grandmother, the woman who first taught me how to make baklawa, to tell her the exciting news about our innovation. She listened patiently to my story, and then casually broke the news to me, her millennial granddaughter, that this has certainly been done before. "We used to make baklawa with olive oil whenever the bishop or cardinal would come to our house. We would make everything with olive oil because they keep a vegan diet." So there you have it: there is nothing new under the sun.
Print
botanical baklawa (baklava)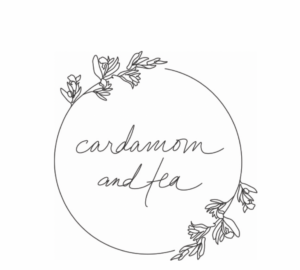 Prep Time:

35 minutes

Total Time:

2 1/2 hours

Yield:

approximately 3 to 6 dozen pieces (depending on how you slice them)
1 cup

extra virgin olive oil, plus an extra tablespoon for greasing

16 ounces

walnuts, about

4 cups

medium-chopped

5 ounces

powdered sugar, about

1 cup

1 tablespoon

ground cardamom

1 1/2 teaspoons

ground cinnamon

1/2 teaspoon

kosher salt

16

-ounce container of filo dough sheets (do not open until the recipe tells you to)

16 ounces

honey

1

to

3

teaspoons rosewater (to taste) *

1/2 cup

+

2 tablespoons

finely chopped pistachios

3 tablespoons

crumbled edible dried rose petals (optional) **
Instructions
Preheat the oven to 350° F.
Use the extra tablespoon of olive oil to grease a rimmed sheet pan (at least 12″ x 16″).
Combine chopped walnuts, powdered sugar, cardamom, and kosher salt, and set aside.
Once everything is mixed together, open the filo dough container and place half of the filo dough on the sheet pan. Be careful to work somewhat quickly so that the filo dough does not dry out.
Spread the chopped walnut mixture evenly over the filo dough.
Place the rest of the filo dough on top of the walnut mixture.
Cut the baklawa into diamonds by slicing straight across in the short direction, then diagonally in the other direction (see more instructive photos here). It's best to work with a very sharp or serrated knife so that you don't tear, stretch, or dishevel the filo. It's alright if a few of the pieces go a little awry, but you want everything to stay pretty lined up.
Drizzle the olive oil evenly all over the baklawa.
Cook the baklawa in the oven for about 25 to 30 minutes, until it has lightly browned. (Start checking after 15 minutes of baking).
While the baklawa bakes, gradually add the rosewater to the honey, until the honey is properly fragranced. The potency of rosewater varies a lot from brand to brand, and also depends on freshness, so taste as you go. You should be able to distinctly taste the rose, but it should not taste soapy or perfumey.
Cool the baklawa at room temperature in the pan for about 5 to 10 minutes, until it's still warm, but not radiating heat from the top. Once cooled to this point, immediately pour the rosewater honey evenly over the top.
Immediately top with ground pistachios and rose petals.
Let it sit until it comes to room temperature, at least one hour.
Cut through the same lines you made before baking and serve.

Store in the refrigerator for up to 1 week or the freezer for up to 3 months

.
Notes
* You can find rosewater at Middle Eastern or Indian markets. You can also find it online (just make sure you find an edible one, rather than a cosmetic one). Different varieties vary in strength, so you should taste as you go.
** Dried edible rose petals can be found in most tea or spice shops, or online. Most of the rose flavor in this recipe comes from the rose water, but if you leave these out, just add a touch more rosewater to compensate.
Note: If you have any leftover baklawa, you can freeze it and turn it into baklawa frozen yogurt. In the frozen yogurt recipe, add about a teaspoon of rosewater to the yogurt and substitute cinnamon for half of the cardamom.