This is a really simple recipe for chicken curry, the way my mom and grandmother taught me to make it. It's a stew of chicken, veggies, and spices, and it's delicious served over basmati rice.
The main question here is where to find the spice mix you need to make it. If you go to an average supermarket and ask where the curry is, you'll probably be guided over to the spice aisle and handed something in a little yellow shaker, vaguely labeled "curry powder." Supermarket yellow curry can be hit or miss. Some are mostly turmeric, while some have more complexity, but it definitely doesn't hurt to blend your own.
When you mix your own spice blends, you have total control over the finished dish. If you like a little more of a fresh, celery flavor, add some extra fenugreek seeds. If you prefer an earthier taste, double down on the cumin seeds.
Making your own spice blends is also a nice way to build up your collection of individual spices. It's a little expensive up front, but whole, unground spices last for a really long time, and you can very easily grind them in a coffee grinder (this one is my favorite). And once you have a stash of ground yellow curry powder, it will stay fresh for about 6 months (although you can get away with using it longer; the flavor will just get a little weaker as it ages).
Print
chicken curry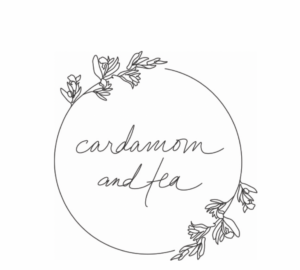 Prep Time:

25 minutes

Total Time:

50 to 60 minutes

Yield:

4 servings
3 tablespoon

cooking olive oil, divided into thirds
Salt to taste (about 1 teaspoon total)

1 1/2

pounds boneless, skinless chicken thighs, cut into small pieces *

1

small onion, diced

3 tablespoons

yellow curry powder

1/4 teaspoon

crushed red pepper flakes (or to taste)

1 cup

chicken stock or water

14 1/2 ounce

can diced tomatoes

1

pound waxy potatoes, cut into large 3/4-inch chunks **

7 ounces

carrots, cut into large chunks
For garnish: 3 tablespoons chopped cilantro, or to taste
Serve with basmati rice
Instructions
Heat a stock pot over high heat for 2 minutes. Add 1 tablespoon oil, swirl it around the pan to coat, and immediately add the chicken and salt to taste (about 1/4 to 3/4 teaspoon, depending on your preference).
Sauté the chicken for about 10 to 14 minutes, scraping the chicken up and stirring every minute or two, until the liquids have evaporated, the chicken has turned golden-brown, and there are some brown bits on the bottom of the pan. Adjust the heat as necessary while you're sautéing to make sure the chicken neither burns nor steams.
Reduce the heat to medium-low, push the chicken to the outer edge of the stock pot, and add the onions to the center, followed by 1 tablespoon oil. Season with a pinch of salt.
Cook the onions, stirring the center occasionally, until they have softened, about 4 minutes. Adjust the heat to prevent them from browning.
Reduce heat to low, add the curry powder, red pepper flakes, and the final tablespoon of oil, and stir everything together for 1 minute.
Add the stock or water to the pot, adjust heat to high, and immediately use a wooden spoon or spatula to scrape up the brown bits on the bottom of the stockpot.
Add the can of tomatoes, potatoes, and carrots. Stir together, taste, and adjust the seasoning as necessary by adding more salt.
Once it comes to a simmer, cover, reduce heat to low, and cook for 20 to 30 minutes, depending on the size of your vegetables. To test whether it's done, take a potato out of the pot with a spoon and try cutting it in half. If it's still crunchy, continue cooking, covered, testing every so often for doneness.
Serve the curry garnished with cilantro.
Notes
* If you're using bone-in chicken thighs, this comes from about 3 1/4 pounds bone-in skin-on chicken thighs. Here's a helpful video on deboning chicken thighs. If you'd prefer to use chicken breast instead of chicken thighs, sauté the chicken breast pieces over high heat for about 7 minutes, until they're no longer pink inside, and remove them to a plate before adding the onions to the pot. Cook everything else separately according to the recipe, then add the chicken back in once the potatoes are done, and simmer everything for 2 to 3 minutes.
** You can use any combination of Yukon gold, Adirondack blue, new, red, or another similar potato (just don't use russets, which will fall apart too much). If the potatoes are very small, you can just cut them in half.