I've been holding onto this recipe for vegan crepes for a while, and it's come in super handy lately (especially on weeks when eggs have been scarce). So now seemed like a good time to share it with you guys. The tahini cream is perfect for days when you've got those last couple tablespoons of cream left in the carton, and you need to decide whether it's going to go in your coffee or on your breakfast. Save it for your coffee, and use a little tahini and water to make this tahini cream instead. This combination might remind you of date syrup with tahini on bread, an Iraqi/Assyrian staple. There's just nothing better.
I learned how to make crepes from my aunt Masy, who taught me her technique for making them without a blender. If you've never made crepes before, it's probably best to start out with a classic eggy recipe before trying this one, because vegan ones are more delicate. If you're not used to flipping crepes, vegan ones might give you some trouble. For the seasoned pros, you'll be just fine. Just be sure to make them on the thin side (which counterintuitively makes them easier to handle), let them cook through completely before flipping, and don't make them too wide.
Oh and I know I've been absent on here lately, but I promise it's for happy reasons. Hope to dedicate a bit more time to posting these next few weeks. Hope everyone's staying calm and healthy through these very difficult times. And I hope you get a chance to do something today that makes you feel safe and happy!
Print
vegan crepes with tahini cream and date syrup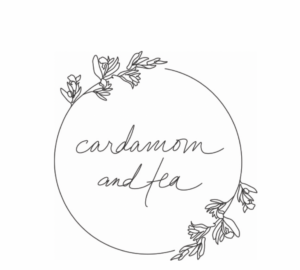 Total Time:

30 minutes

Yield:

12 to 15 crepes
1 1/4 cups

flour (

200g

)

2 tablespoons

sugar  (

25g

)

1/4 teaspoon

salt (

1.5g

)

1/4 teaspoon

vanilla extract (

1g

)

3 tablespoons

extra virgin olive oil (

40g

)

2 1/2 cups

soy milk (

590g

)
Neutral oil for coating the pan (canola, vegetable, etc.)
Serving inspiration:
Tahini cream: equal parts tahini and water (measured by volume, e.g., 1/4 cup of each), whisked together until smooth and creamy
Date molasses (or grape molasses or honey)
Bananas, sliced
Figs, sliced
Instructions
Whisk together the flour, sugar, and salt in a medium mixing bowl.
Add the vanilla, olive oil, and just 1 cup of the milk . Whisk together until it's completely smooth.
Add 1 cup more of the milk, and whisk together until well combined. Repeat with the final 1/2 cup.
Place a non-stick skillet over medium to medium-high heat, and let it pre-heat for a couple minutes.
Dip a paper towel in oil, and use tongs to swipe it across the pan, coating it evenly and lightly.
Pour about 1/4 – 1/3 cup of batter (more or less, depending on the size of your pan) into the oiled pan, and quickly tilt the pan around to coat the surface evenly. Let it cook for about 2 minutes, then flip and cook for 30 more seconds.*
Remove finished crepes to a plate, and continue cooking the rest of the batter. Serve immediately, or cover and refrigerate for a few days (reheat in the same pan for about 30 seconds on each side, or microwave briefly).
Notes
* These vegan crepes are more delicate than classic eggy crepes, so make sure they cook all the way through on the first side before you flip them. Also, the thicker you make them, the harder they are to flip without tearing (totally counterintuitive, but true). If you ever have trouble flipping crepes, make them smaller, so they're easier to manage.
There are a couple different strategies for flipping crepes—using the pan itself to throw the crepe in the air doesn't work as well with vegan crepes, because it's difficult to get an even layer of oil on a nonstick pan (compared to butter). Using a cooking oil spray can help with this, but I generally avoid those. The best thing to do is make them on the small side, let them cook through, use a big spatula to gently peel them up, and carefully flip them over with the spatula.