Black lives matter. People are being killed. And yes, I know this is just a food blog, but I don't really see the point in talking about anything else right now. We've all got to start acknowledging the way that our professional fields, families, and communities are complicit, and we need to show up and do the work to change things, not just this week but always.
The food world is no exception. Countering the injustice in the food writing world is not going to end the indignity, fear, and tragedy so many people face every single day, but we've got a lot of work to do.
So keep donating, volunteering, challenging your own biases, and having difficult conversations with people you love. End the abuses of power, stop calling the cops when you don't need to, and let's all do the work together. And if you want to be an ally to Black food writers, here are some ideas of things you can do, no matter who you are.
First, some recommendations. Here are a few of my all-time favorite food writers and websites:
And next, here are some action items, some things you can do with all the great lists out there right now, no matter where you fit into the food writing world:
Readers: Bet you didn't think you were a part of the food writing world. But you're here, reading this blog, and that makes you a member of our food writing community (welcome!). And you're listed first because you're without a doubt the most influential (everyone else is listed in no particular order). Here's what you can do to help make the food writing world more equitable: Seek out Black food writers and support their work. Buy their cookbooks, share their articles, like and comment on their photos, recommend them to your friends when they ask for ideas of new recipes. Challenge your own assumptions about race, and engage with their work meaningfully. You have so much power to change the way food writing works.
Conference organizers: Be inclusive in who you invite to lead a panel or give a talk—take a hard look at who you are inviting (are you including enough Black speakers? If not, then what steps do you need to take to change that at the next available opportunity?). Familiarize yourself with the incredible work of Black writers, photographers, stylists, and recipe developers, so that when it comes time to decide on guests, you have many amazing people to invite. Don't tokenize your speakers, and don't only invite Black speakers to speak exclusively about diversity and inclusion. Make sure your conference is a truly inclusive space, and seek out resources if you're unsure how to do so. And don't forget to always pay your speakers for their time in money, not in experience. If you don't pay your speakers, know that you'll be excluding anyone who can't afford to work for free (even if that wasn't your intention).
Instagram food account curators: You have introduced so many of us to our favorite bloggers and writers, and we love you for it. But it's important to make sure you're not perpetuating inequality by promoting mostly white-owned accounts. Do a quick audit of your posts: Are you posting content mostly from white bloggers? Are you posting content from a decent number of POC bloggers, but very few Black bloggers? Ask yourself these questions, set goals, and make changes. Everyone is currently sharing their favorite Black-owned instagram accounts, so this is a good time to find some new people to feature. Let this week be a springboard, and keep it up.
Food bloggers: Befriend Black bloggers and introduce them to other bloggers in your circle. Once we're all eventually back to safely socializing, invite them to blogger gatherings and networking events, even the super casual non-events like grabbing a quick lunch or coffee to catch up with a few blogger friends. Call out/in any racist behavior and work to make blogger communities truly inclusive spaces. Do follow Fridays that prioritize inclusivity, and don't tokenize. "Turn your performative wokeness into true allyship." Support each other and share resources. Engage meaningfully with the work of Black food bloggers. Adapt and credit recipes with permission. Collaborate thoughtfully.
Editors: It's a beautiful thing when editors share stories that might otherwise never be heard. Hire inclusively, and commit yourself to featuring more stories told by writers of color.
Above all else, remember that being an ally doesn't work like a checklist. It's not a level you can unlock or a thing you can finish achieving. And this particular list is by no means exhaustive, even with regards to the food writing world. The thing is, checklists feel great, but we need to stop doing things to make ourselves feel better, and start doing things to actually change the world around us.
Thanks for reading, hope you found something useful, and hope you enjoy this (total non sequitur) recipe for cherry chocolate sumac skillet pancake (similar to clafoutis). I can't have someone over and not serve them food, and it's the same deal here. Stay safe, stay healthy, and keep making the world around you a little better than it was yesterday.
Print
cherry chocolate sumac skillet pancake recipe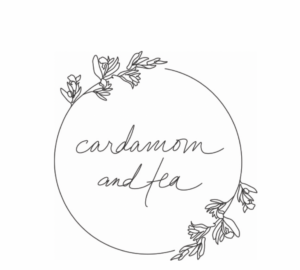 Prep Time:

20 minutes

Cook Time:

40 minutes

Total Time:

60 minutes
250g

frozen cherries (about

2 cups

)

40g

sugar (

3 tablespoons

)

2 teaspoons

sumac, plus more for sprinkling

80g

flour (about

2/3 cup

)

65g

granulated sugar (

1/3 cup

)

3g

salt (

1/2 teaspoon

)

3

large eggs (

170g

)

30g

(

2 tablespoons

) melted butter

235g

(

1 cup

) buttermilk (or regular milk mixed with a spoonful of yogurt)

15g

cold butter (

1 tablespoon

)

15g

brown sugar (

1 tablespoon

)

75g

chocolate buttons or chips (

1/2 cup

), plus more for melting and drizzling
Instructions
Combine the cherries, sugar, and sumac, and let them sit and macerate for at least 40 minutes. Once they've collected lots of juices, place in a colander and strain the syrup away. Save the syrup to pour on top of the pancake later. Set aside while you make the batter.
Preheat the oven to 475°F (245°C).
Whisk together the flour, sugar, salt, eggs, and butter. Once well combined, stir in the buttermilk until smooth. Set aside.
Place the cold butter in an ovenproof skillet and place over medium heat. Once it's melted, add the brown sugar, stir, and let it sit. As soon as it starts smoking a little, pour in the batter, followed by the macerated cherries, chocolate buttons/chips, and another pinch of sumac. Move right to the oven.
Bake for about 18 minutes, just until it's set throughout and puffy around the edges. The texture should be custardy, like a clafoutis. Serve right out of the skillet with a little extra chocolate and some of the cherry juices.