Okra is often called "slimy," but its final texture has a lot to do with the way you cook it. So whether you want to maximize or minimize the amount of slime, the recipe in this post will give you total control over the slime-factor. If you're already on board, jump to the recipe to learn how to cook okra simply with or without a ton of slime.
how to cook okra and control the slime
If you google around, you'll find tons of tips and tricks for reducing the slime. I love a listicle as much as the next person, but the fact is there's just one thing I've tried that's really worked, and that's slicing lengthwise, and then choosing whether to roast cut-side-up or cut-side-down.
Slice lengthwise, decide how much slime you want, and flip them in the corresponding direction. It's as easy as that!
why it works
Roasting something cut-side-down makes it steam as it cooks, and roasting something cut-side-up allows moisture to evaporate as it cooks. Okra that's cut-side-down steams and becomes even gooier, while okra that's cut-side-up caramelizes and dehydrates a bit. Less moisture leads to less slime.
Now you know just about all you need to perfectly roast okra, but to justify including an actual recipe, I've thrown in a few more veggies and spices, as well as specific instructions for anyone new to roasting. Feel free to make the recipe as it's written (serve it to friends to try to win them over to this beautiful vegetable), switch up the other veggies for some of your favorites, or just leave out everything but the roasted okra, which is all that really matters anyway.
more delicious okra
Curried eggplant and okra from the Kitchenista Angela Davis
Vegetables in sao masalo, and maple-glazed roast wild okra from Ankiet Gulabani of Belly Over Mind
My grandmother's bamiyeh / okra stew
Print
how to cook okra simply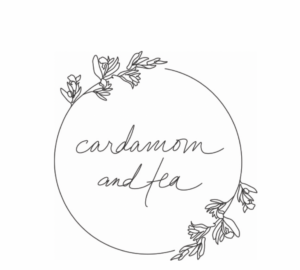 Prep Time:

10 minutes

Total Time:

30 minutes

Yield:

4 servings
10 ounces

okra, sliced in half lengthwise
A few tiny hot peppers or 1 sliced jalapeño or serrano

1/2

onion, sliced

10

whole garlic cloves

8

to

12

grape tomatoes, halved

1 1/2 tablespoons

olive oil

3/4 teaspoon

salt

1/2 teaspoon

ground coriander seeds

1/2 teaspoon

ground cumin seeds
Instructions
Preheat the oven to 475° F.
Coat the halved okra, hot peppers, onion slices, garlic cloves, and tomatoes in the olive oil, salt, coriander, and cumin.
Place on a sheet pan in one layer. If you want gooey, slimy okra, turn them all cut-side-down. If you want to minimize the sliminess, turn them all cut-side-up.
Roast for 15 to 20 minutes, until everything is slightly charred and tender.