Lately, I've been obsessively trying to perfect my recipe for lokmeh (also known as lokum or Turkish delight). It all started last summer, when I was leafing through an old Assyrian community cookbook that my aunt Masy lent me, when I found a recipe for orange blossom and pistachio lokmeh. The resulting candies were tasty, but the recipe called for gelatin instead of cornstarch, and they weren't quite the texture I was after. So I started researching Turkish delight recipes, and made about fifteen different batches, until I finally came up with something I was happy with.
I might post my lokmeh recipe sometime soon, but I'm getting ahead of myself, because this post is not about the high-maintenance, fast-paced, high-stress world of candy making (definitely an activity made for off-the-clock floor brokers and brain surgeons). This is a post about the lowest maintenance dessert of all time.
After obsessing over my orange blossom and pistachio lokme recipe for months, I was craving something a little less demanding with the same flavors, and that's when I googled "orange blossom banana bread." I was so happy to see Adrianna Adarme's beautiful recipe for banana bread infused with orange blossom water, which inspired me to use my own tried-and-true recipe, infusing the batter with a little bit of orange blossom water, mixing in chopped pistachios, and topping the whole thing with bright green ground pistachios.
This is usually the part in the post where I explain why you absolutely must try this recipe. But if you've ever encountered it, you know that orange blossom water speaks for itself. If you haven't tried orange blossom water, it tastes just like it sounds: it's reminiscent of oranges, but with a definitively floral bouquet. It's like if some really fancy cosmetic line made a subtly orange-scented perfume (one that didn't scream "generic orange-scented dishwasher detergent!!"). In other words, orange blossom water makes plain old orange juice, orange slices, and orange peel extract seem astringent, bland, and brassy. Don't get me wrong, I love citrus and have been known to encourage people to eat whole lemons (here and here), but it's also nice to experience the flavors of citrus fruits in a context totally different from what makes them citrusy.
Print
pistachio orange blossom banana bread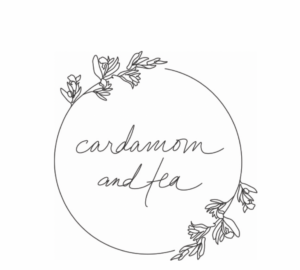 Prep Time:

15 minutes

Total Time:

1 hour and 15 minutes

Yield:

1 medium loaf
1

to

1 1/4

cup mashed banana from 3 very overripe bananas *

3 tablespoons

melted unsalted butter

1/4 cup

olive oil (not extra virgin olive oil; feel free to substitute more butter, or another neutral-flavored oil)

2

room temperature eggs

2 teaspoons

orange blossom water **

1 cup

sugar

1/2 teaspoon

fine sea salt

2 cups

sifted flour (about

1 3/4 cups

unsifted)

1/2 teaspoon

baking soda

1/2 teaspoon

baking powder

1/2 cup

chopped raw pistachios

1 1/2 tablespoons

coarsely ground pistachios for the top ***
Instructions
Preheat the oven to 350° F.
Butter a 8×4″ loaf pan. ****
In a medium mixing bowl, whisk the mashed bananas together with the melted butter and olive oil until very well combined. Add the eggs, orange blossom water, sugar, and salt, and whisk together until the whole thing is completely incorporated.
In a large mixing bowl, combine the flour, baking soda, and baking powder, and then pour in the pistachios.
Add the wet mixture to the flour mixture and stir to combine. Do not over-mix (stop mixing as soon as there are no large lumps).
Spoon the mixture into the loaf pan.
Sprinkle the top with the ground pistachios.
Bake for about 1 hour. Start checking for doneness after about 50 minutes, by inserting a toothpick or wooden skewer into the center of the loaf. If it comes out with batter, it needs more time, but if it comes out with just some crumbs, it's ready to take out.
Remove from the pan and cool on a rack for at least 30 minutes before cutting and serving.
Notes
* I've also tested this recipe with 1 1/4 cups of mashed banana, and it works great too, so if you have a little extra, feel free to leave it in. It may take a little longer to bake through, and you might need to tent it in foil for the last few minutes of cooking to keep it from browning too much at the edges. The final product will have a slightly less bready, more pudding-like consistency. Be absolutely sure to line the pan with parchment (see below) if you add extra banana, because the banana bread will want to stick.
** Feel free to add more orange blossom water, if you'd like. I really don't like when there's too much fower water, so I usually stick with 2 teaspoons, but some people prefer adding more like 1 to 2 tablespoons. I never add more than 1 tablespoon. It's totally up to you!
*** The pistachios that are mixed into the loaf should simply be chopped, but the ones sprinkled on top should be ground (in other words, very finely chopped). You can use a food processor, a nut grinder, or simply a chef's knife (I like to simply use the crumbs left behind from chopping the pistachios). It's okay if there are a few larger pieces sprinkled on top, it just looks prettier with mostly ground pistachios.
**** Feel free to instead use a 9×5″ loaf pan if you're very worried about spillage. But if you follow the recipe carefully, the batter should be viscous enough that it won't overflow, but will instead puff up into a beautiful, tall loaf as it bakes. If you use a 9×5 loaf, check it for doneness about 5 to 10 minutes earlier. If your pan isn't nonstick (or is very scratched-up nonstick), make a parchment sling for easy removal (butter the pan, place the sling, and add more butter to the parchment). Simply trace a butter knife around the bare sides and lift it out with the parchment flaps.