Rolls on Easter are such a universal. While I didn't grow up with hot cross buns, we usually had samoon on the table, and my grandmother always told us about the gubta mtumarta-stuffed samoon her mother would make every Easter. One roll was always filled with a little cheese, and the lucky kid who found the cheesy one got a special gift (like a new dress or new shoes). I should really develop a savory cheese-stuffed hot cross bun recipe next year. But this year I'm sharing this classically sweet (but not too sweet) recipe: orange blossom banana hot cross buns!
a few notes for this hot cross bun recipe
flavors
The combination of orange blossom and banana is one of my favorites. If you've never tried it before, you'll definitely notice that orange blossom lives up to its name. It's floral and distinctively orangey. But at the same time, it's not at all citrusy, and lacks the big brassy notes of orange juice and zest.
So even though the fruit and the flower come from the same tree, the closest flavor to orange blossom is actually, surprisingly, banana. The two flavors complement each other perfectly—orange blossom brings out the fragrant floral notes in ripe banana. And banana brings the orange blossom down to earth a little, giving it substance.
You can easily omit the orange blossom water. For the glaze, substitute orange or lemon juice in its place. For the bread dough, replace it with more orange juice.
The one thing I've got to emphasize about this recipe is that the bananas absolutely must be old bananas. For this bread to have the right flavor, they really must be overripe, totally past their prime. Don't settle for bananas with brown spots. Really wait for them to start to develop brown splotches, and almost entirely change color. That's when they're ready to use. If you want to speed things along, you can place the bananas in a brown paper bag to make them ripen a day or two sooner.
Print
hot cross buns with banana and orange blossom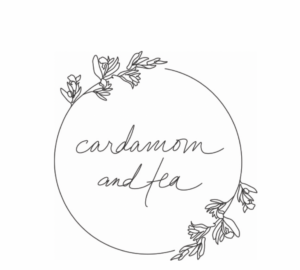 Prep Time:

35 minutes

Total Time:

3 hours

Yield:

9 rolls
for the dough:
70g

raisins (

1/2 cup

)

70g

chopped pitted dates (

1/2 cup

)

60g

orange juice or water (

1/4 cup

)

45g

orange blossom water (

3 tablespoons

)*, divided into 1T and 2T

2

large egg yolks (35-4

0g

) (save the whites)

230g

mashed overripe bananas (from

2

to

3

bananas)

85g

softened butter (

6 tablespoons

)

7g

instant yeast (

2 teaspoons

)**

50g

light brown sugar (

1/4 cup

)

2.5g

cinnamon (

1 teaspoon

)

0.5g

cardamom (

1/4 teaspoon

)

8g

baking powder (

2 teaspoons

)

12g

salt (

2 teaspoons

)

490g

all purpose flour (

3 3/4 cups

)
egg whites beaten with a little water (for the egg wash)
for the glaze:
45g

icing sugar (

1/3 cup

)

15g

orange blossom water (

1 tablespoon

)

1

tiny pinch salt
for the icing:
85g

icing sugar (

2/3 cup

)

12.5g

orange blossom water (

2 1/2 teaspoons

)
Instructions
Make the dough: Combine the raisins, dates, orange juice, and 1 tablespoon of the orange blossom water. Microwave for 1 minute, then let them soak and cool while you work on the dough (at least 10 minutes).
In the bowl of a food processor, combine the egg yolks, mashed bananas, butter, yeast, brown sugar, cinnamon, cardamom, baking powder, salt, flour***, and the other 2 tablespoons of orange blossom water. Stir together with the hook attachment at low speed until there's only a little dry flour remaining at the bottom of the bowl. Increase the speed to medium and knead for about 5 to 10 minutes, until it becomes elastic and smooths out quite a bit. The dough should be a little on the wet side—it should pool a tiny bit in the bottom of the bowl, but should also pull away from the sides of the bowl.
Once the dough is done kneading, strain the dried fruit and wring it out a little with your hands (discarding the liquid). Add the strained dried fruit to the dough and mix everything together until evenly distributed (you may need to switch to using your hands, folding the dough over itself a few times).
Preheat the oven to 180°F (80°C), then turn the heat off and leave the door open for 30 seconds.
Transfer the dough to an oiled bowl, smooth out into a ball by tucking the bottom under itself, cover with a plate, and move to the warm (but off!) oven for 50-60 minutes. While it's proofing, butter a 8×8" pan (and optionally line the bottom with parchment).
Once the dough is done rising, move to a lightly floured counter, and divide into 9 even pieces (about 120g each). Shape each piece into a smooth, round ball. Space them evenly in the pan.
Cover the pan with plastic wrap, and move back to the still warm oven for about 40 minutes (again, make sure it's still off), just until the gaps around them almost close up.
Once the buns have finished their rise, remove from the oven, and preheat it to 350°F (177°C) convection.****
While you wait on the oven, make the glaze and icing: Stir the glaze ingredients together until it becomes a runny and translucent glaze. Cover it and set aside. In a separate bowl, stir together the icing ingredients until they form a thick icing. Transfer to a pastry or ziplock bag to pipe it later.
Once the oven has preheated, brush the buns with a light layer of egg wash, and then bake for about 30 to 35 minutes, until the internal temperature reads about 195°F (about 90°C).
When they're done baking, remove from the pan to a cooling rack, and immediately brush the top and sides with the runny glaze.
Wait for the glaze to set completely before piping the icing. Pipe the icing across the buns in 1 direction, and again in the other direction (see photos). Let the icing harden for a few minutes before covering.
Notes
* Most easy-to-find orange blossom water brands aren't super strong, especially if they've been sitting on the shelf for a while. But proceed with a little bit of caution, taste some on a piece of fruit to see how strong it is, and make sure you don't overdo it—you might only need 1 tablespoon for the dough. Likewise for the glaze, which may only need 1/2 tablespoon + some water to dilute it. Its flavor will come through more distinctly in the glaze than in the dough.
** If you're using active dry instead of instant yeast, mix it in with the mashed banana first so it can dissolve.
*** Using weight instead of volume gives you more consistent results when following a baking recipe. But if you don't have a scale and need to measure with volume, no worries—just make sure you don't add all the flour at once. Add the first 75% of it, and then slowly add the last 25%. You may not need it all, or you may need a little bit more. With this recipe, most of the moisture and flavor comes from the bananas—if you add too much flour, you can add a little bit of milk to compensate, but it will be hard to recover the flavor and it might end up tasting bland.
**** If you don't have convection, they should take a little longer to bake, or you can slightly increase the temperature.
Storage: Like most bread, it can be kept at room temperature for less than 1 day before starting to get stale, and it will stale fastest in the refrigerator. Bread keeps much better tightly wrapped in the freezer for long term storage. If you want to make it ahead for company: Bake it (be extra careful not to over bake!), let it cool completely, wrap and freeze it as soon as it's cool. The day you plan to serve it, thaw it in a 325°F (165°C) convection oven for about 10 minutes (until it's thawed on the outside, and only frozen at its core) then let it coast the rest of the way and cool at room temperature, and then glaze and ice it before serving.