My oven is about the size of a large shoebox. So you can bet that I, like you, do not own a spit or anything remotely like it. But regardless, I'm always trying to recreate shawarma at home. And luckily, there are a bunch of good ways to approximate pork shawarma without a spit. I've discovered a simple technique that works remarkably well (and doesn't require any special equipment!):
the best shawarma technique for tacos árabes:
My technique is simple: thin-slice, marinate, layer, slow-roast, and sear. It's partly inspired by Serious Eats' Tacos Árabes technique, but with one really important difference: Instead of cooking it in a loaf pan, I roast it in a wide skillet.
Here's a video demonstrating how I use this technique to make super crispy, delicious tacos arabes:
Why this technique works:
Roasting in a wide skillet allows the juices to run off and concentrate, and the outside roasts beautifully. Because it's got so much exposed surface area, the outside bits end up tasting exactly like real crispy pork shawarma, and the inside ends up getting all seared and delicious eventually.
Helpful tip:
In order to roast it in an open pan without the whole thing toppling over and falling apart, you've got to layer the slices in particular way, which actually approximates spit-layering. Instead of just stacking them straight up, you create an overlapping rough pentagon, and continue layering this way. It has a lot of structural integrity, which means you don't actually need a skewer going through the center (or the sides of a loaf pan) to hold it together.
A little pork shawarma history:
Tacos árabes are pork shawarma tacos from Puebla, Mexico; they were created by Lebanese and Iraqi immigrants in the early 20th century. This ingenious adaptation combines Middle Eastern technique (spit-roasting layers of marinated meat) with local Mexican ingredients (pork and lime).
Print
tacos árabes | pork shawarma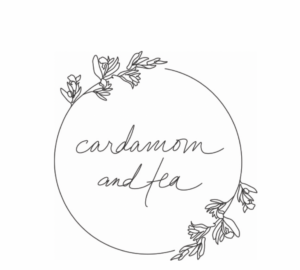 for a halal version, try my chicken shawarma
Prep Time:

35 minutes

Total Time:

about 6 hours

Yield:

6 to 8 servings
for the pork shawarma:
1/4 cup

+ 2 tablespoons lime juice (

90g

)

1 tablespoon

+ 1 teaspoon cumin (

8g

)

1 tablespoon

+ 1 teaspoon oregano (

2g

)
between

2 tsp

– 1 tbsp salt (12-1

8g

), to taste

1/2 teaspoon

cinnamon (

1g

)

1/2 teaspoon

cardamom (

1g

)

2 teaspoons

paprika (

4g

)

1 teaspoon

black pepper (

2g

)

1

large onion, sliced thinly (250-3

15g

sliced)

3

pounds boneless pork shoulder (

1350g

)
for serving:
banadurah harrah or your favorite salsa
thin pita bread, or tortillas (best for wrapping, rather than stuffing)
lime wedges
labneh or Greek yogurt
cilantro
Instructions
Place the pork shoulder in the freezer, and set a timer for 1 hour (this makes it easier to slice thinly).
Combine the lime juice, cumin, oregano, salt, cinnamon, cardamom, paprika, and black pepper.
Toss the onions together with a few tablespoons of the marinade until they are very evenly coated.
Thinly slice the semi-frozen pork, and toss it together with the rest of the marinade until it's very evenly coated.*
Preheat the oven to 250° F (121° C) once the pork is sliced, and lightly oil a 10 to 12-inch oven-proof skillet.
Build a layer of overlapping pieces of pork, leaving a border of at least 1 inch between the pork and the walls of the skillet. Add a layer of onions, followed by another layer of pork, and continue until all the ingredients are used up. When layering, make sure your pieces of pork overlap a little, aim for making a pentagon or square with them, make sure it doesn't taper too much as you build upwards, and squish it down every few layers to make sure it's stable and compact.
Bake for about 4 1/2 hours, until the pork is very tender and crispy on the outside. About once every hour or so, baste the shawarma with the juices collecting around the edges.
Once it's done, remove the shawarma from the skillet to a cutting board (don't throw out the juices!), and let it rest for about 20 minutes before slicing.
Remove the juices to a small bowl or measuring cup, and allow them to separate for a minute. Rinse out the pan.
Peel off the top of the shawarma, thinly slice it, and then thinly slice off the crispy edges from the shawarma. Set these aside in a bowl (they don't need to be seared). Thinly slice the rest of the shawarma.**
Heat the empty cast iron skillet over medium-high heat for a few minutes. Use a spoon to skim about a tablespoon of the fat off of the surface of the reserved juices, and add it to the hot skillet. Swirl to coat, and then add about 1/3 of the sliced shawarma. Stir it frequently for about 5 minutes, until nicely browned. Remove to a bowl, and repeat with the remaining batches, adding a little more fat each time.
Taste the finished shawarma. If it needs more seasoning, discard the remaining fat from the surface of the juices, and use some of the juices at the bottom to season it a little more. They're quite salty and acidic, and add a ton of flavor, so use them very sparingly.
Serve with salsa, pita, lime wedges, cilantro, and/or labneh.
Notes
* You can make ahead to this point, and let it marinade up to overnight, or you can bake it right away (it makes little difference).
** You can even make the whole dish ahead up to this point. Cook and slice the shawarma the day before you plan to serve, reserve the juices, and then sear at the last minute. The fat will solidify in the fridge overnight, and the juices will gel, but you can use it just like butter the next day (throw it in the pan and let it melt).