This is a cold-weather dessert for anyone who is halfway through November, and already pumpkined out, pied out, or (gasp!) pumpkin pied out. I'm definitely not throwing pumpkin or pumpkin pie under the bus, but it's always fun to shake things up with another wintery orange ingredient. Take persimmons, for instance (and this persimmon cake!).
This time of year, these pumpkin-colored tomato-shaped fruits start showing up everywhere. They're popular in many parts of Asia (including Hong Kong, my new home), and they're indeed originally from China, but they're also grown in many parts of the Middle East (including Lebanon and Syria, where my family is from). If you've never tried one, you're in for a real treat.
Ripe persimmons have a subtle, sweet flavor, with a little bit of peachiness, a slippery, plummy texture, and not much acidity. They are the essence of everything warm and comforting about wintertime. And when they're basted in a brown sugar butter sauce, and baked under a mound of buttermilk butter cake, their warmth is taken to another level of holiday cheer.
How to find persimmons to bake a persimmon cake
Not every supermarket stocks persimmons, although they're becoming more widely popular in the US, so you might just find them in winter farmers' markets and some grocery stores. They're in season from about October through February. If you're not familiar with persimmons, it's totally possible that you might have seen them a hundred times, mistaking them for tomatoes and not giving them a second glance. You'll very reliably find them in Asian supermarkets whenever they're in season. Look for ones that feel almost like water balloons, or let firmer ones sit on the counter for a few days to ripen. And don't be put off by a few little brownish-gray spots.
more than pumpkin pie
Chicano Eats' Spiced Pumpkin Chocoflan
Eva Powell's Persimmon Pudding
A Cozy Kitchen's Sweet Potato Pie
Print
upside down persimmon cake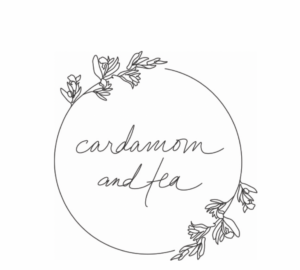 Prep Time:

20 minutes

Total Time:

1 hour

Yield:

an 8-inch single-layer cake
For the bottom of the cake:
Butter for greasing cake pan

1/2

stick unsalted butter (

4 tablespoons

), melted and cooled

1/2 cup

packed brown sugar

1/8 teaspoon

salt

2

ripe fuyu persimmons, into

1/4

inch rounds with a very sharp knife *
For the cake batter:
1 1/2 cups

all purpose flour

1 1/4 teaspoons

baking powder

1/4 teaspoon

baking soda

1/4 teaspoon

salt

2

eggs, at room temperature

1/2

stick unsalted butter (

4 tablespoons

), melted and cooled

3/4 cup

granulated sugar

1/2 cup

buttermilk, at room temperature
Instructions
Prep the cake's bottom: Butter one 8-inch round cake pan. Cover the bottom of with a parchment round (buttering the pan first helps the paper stick to the bottom).
Mix together the melted butter, brown sugar, and salt, and pour it over the parchment-covered cake pan. Use your fingers to spread the brown sugar out evenly over the bottom until it's completely covered.
Arrange the persimmon slices over the buttery brown sugar. **
Bake the cake: Preheat the oven to 350° F.
Sift together the flour, baking powder, baking soda, and salt in a medium-large mixing bowl.
Beat the eggs and butter together until they are very well incorporated. Then add the sugar and buttermilk and beat to combine well.
Pour the wet mixture over the dry mixture, and stir together just until everything is combined. It won't be completely smooth, and there might be some tiny lumps; this is completely fine! Do not risk over-mixing!
Carefully pour the batter over the persimmons, smooth out the top a little bit with a spatula, and bake for about 25 to 30 minutes. It's done once you can insert a toothpick into the center and batter doesn't stick to it.
Let it cool for 5 to 10 minutes in the cake pan. Then trace around the edge with a butter knife to make sure it's loosened from the pan. Place a plate upside-down over the cake. Put on your grippiest oven mitts, and hold the plate and cake together so that your thumbs are underneath the cake pan. Carefully and quickly rotate it away from yourself and give it a quick up-and-down shake to release the cake from the pan. Remove the pan, slice, and serve.
Notes
* For the prettiest effect, set the persimmon on its side and slice off rounds, rather than slicing from stem to end. Start by slicing off a little bit of skin from the end, and then continue slicing big circles, until you get to the stem. Discard the stem end, and discard the little bit of the end. Arrange the littlest remaining piece so that the smaller side faces the cake batter
** Start with one in the middle, and then make a ring around it, or if you accidentally sliced them thinner than 1/4 inch, make 2 slightly overlapping rings with one slice in the center.