There are these grapes that show up in the Hong Kong fruit markets around this time of year, and I don't know what they're called or where they come from, but I call them Aberdeen St. grapes because there's a little fruit stand that sometimes sells them by Aberdeen and Hollywood. I think they might be Australian sable seedless grapes, but I don't really have a clue. They're purplish black all the way through, and so incredibly sweet—and while they stain your fingers and cutting board when you slice them, they're so worth it.
My favorite thing to do with these (other than eat them by the bunch) is to put them in my favorite salads. If this particular variety (whatever it may be called) isn't available where you are, you can totally use whatever you can find. This salad is delicious with just about any grape, or even blueberries or blackberries. Look for ones that are sweet, seedless, flavorful, and not too tart.
This particular salad is made with one of my favorite dressings—tahini and date molasses. The two are a middle eastern staple, and many people liken this classic combination to PB&J, since it's sweet, nutty, and so often eaten with bread. Here, I've added some lemon juice and a little water to make it more of a lemon vinaigrette. You can sub honey or another natural sweetener (it'll still be delicious), but the date molasses gives it an unmatchable depth of flavor.
Print
aberdeen st. grape salad with spinach and sweet tahini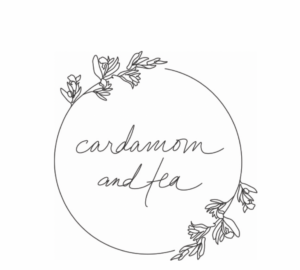 Total Time:

15 minutes

Yield:

4 to 6 servings
for the spinach salad:
1/4

of 1 very small red onion (or

1

small shallot), sliced very thinly

1 tablespoon

red wine vinegar (optional)

1/2 tablespoon

butter or oil

1/4 cup

slivered almonds

7 ounces

baby spinach

3/4 cup

dark purple seedless grapes, sliced in half (can sub red grapes, or blueberries/blackberries)

14.5 ounce

can butter beans (can sub any other white bean)

1 tablespoon

sesame seeds

2 ounces

feta, crumbled (feel free to use more, leaving it in bigger chunks)
for the tahini date dressing:
1/4 cup

tahini

3 tablespoons

lemon juice

2 tablespoons

water

2 tablespoons

date syrup *

1/4 teaspoon

salt
Instructions
(Optional) Toss the red onion slices in the red wine vinegar, let them pickle for just 10 minutes, and then strain them very well (discard the vinegar). Otherwise, just use them sliced, as is.
Heat the butter or oil in a medium skillet over medium heat for about 2 minutes. Add the almonds and stir constantly for about 5 minutes, just until they take on a little color. Using a slotted spoon, remove the almonds to a paper-towel-lined plate, leaving the oil behind in the pan.
Once the almonds have cooled down for a minute or two, place the spinach in a big bowl, and top with the grapes, beans, sesame seeds, feta, and toasted almonds. Set aside.
Make the dressing: Whisk together the tahini and lemon juice until it forms a thick paste.
Whisk in the water, date molasses, and salt. If it doesn't thin out to your liking, you can add a little extra water and/or lemon juice, 1 teaspoon at a time.
Drizzle some dressing over the salad, toss everything together to combine, and serve right away.
Notes
* You can find date syrup/date molasses (same thing) at most Middle Eastern markets, health food stores, and online, but if you can't find any near you, feel free to substitute honey (and feel free to include a few drops of blackstrap molasses if you want to give it more color and depth of flavor, or choose a buckwheat honey). If using honey, hold back a little, because it's usually more sugary than date molasses.