Ina Garten's potato fennel gratin was one of the first things I learned to cook for myself when I was twenty and living on my own for the first time. I mean, I cooked a lot as a kid. But it's different when you're out there, shopping and cooking for yourself, and reveling in the independence.
In this case, my friend Chelsie found this gem when we were searching for something to go with grilled pork chops and salad. It became an immediate favorite, and I've returned to it time and time again over the last ten-plus years. Back in those days, I'd often make this just to go with any old dinner. But these days it's become more of a special occasion thing for me. And it would be a perfect addition to any holiday table.
Over the years, I've tried a few different cheeses and added ingredients here and there. This potato fennel gratin adaptation is one of my favorites, with plenty of cheddar and caraway.
If you have a little space for one more spice shaker, I highly recommend adding caraway to your stash. It's the ingredient that gives seeded rye its distinctive flavor, and my family uses it to flavor traditional clay-pot-preserved buried cheese. Its flavor is lovely in fall and winter dishes, and it brings warmth and earthiness wherever it goes. Oh, and if you hadn't guessed by now, caraway absolutely loves carbs and cheese (as do I, so we're definitely kindred spirits). And with that little bit of sweetness from the fennel and onion, this dish is always a hit.
Feel free to use a food processor to prep all the ingredients in this recipe. You can use a slicing blade attachment for the potatoes, onions, and fennel, and the grater attachment if you're working with a big block of cheese. Or, if you've got time, you can always take this as an opportunity to practice your slicing skills.
Print
caraway potato fennel gratin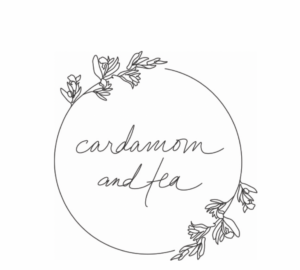 adapted from Ina Garten's potato fennel gratin
Prep Time:

30 minutes

Total Time:

2 hours

Yield:

8 side servings
3 tablespoons

olive oil (

40g

)

1

large or 2 small fennel bulbs, sliced thinly (

120g

)

1

small onion, sliced thinly (

150g

)

3

cloves garlic, crushed through a press (

15g

)
Salt, to taste

4

medium russet* potatoes (

850g

before peeling,

800g

after)

1/2 teaspoon

black pepper

2 teaspoons

caraway** + more for sprinkling

2 cups

heavy cream (

460g

)

2 1/2 cups

grated cheddar, or another hard cheese*** (

225g

), divided into 2 cups and 1/2 cup
Instructions
Preheat the oven to 350°F (175°C) convection.
Heat a 10- or 12-inch cast iron skillet**** over medium heat. Once it's hot, add the olive oil, followed by the fennel, onion, and garlic. Salt to taste (about 1/4 teaspoon), and cook over medium heat for about 10 minutes, stirring occasionally, until tender.
Peel and thinly slice the potatoes (about 1/8-inch thick), and place in a medium mixing bowl.
Add the cooked fennel/onion (but don't wash the pan!), black pepper, caraway seeds, heavy cream, 2 cups of the cheese (180g), and salt to taste (about 1/2 teaspoon, depending on your cheese's saltiness). Mix together.
Move back to the skillet, smooth out the top, and press everything down a bit so it's mostly submerged in the cream.
Sprinkle the remaining cheese on top of the gratin, plus an extra pinch of caraway seeds.
Bake for 1 hour 15 minutes, until the potatoes are cooked through in the center of the dish, and the whole thing is golden-brown and bubbly. If you're not using convection, it may take a little longer to bake through.
Notes
* Feel free to use yukon gold instead.
** You can find caraway in most supermarket spice aisles. It's the thing that gives seeded rye bread its distinctive flavor.
*** Good choices here are gruyère, cheddar (pictured), or jarlsberg. You can use some parmesan blended with another cheese (don't use more than 1/3 parmesan, and don't oversalt it). You want something melty, a bit salty, and sharp, but not way too stretchy or high moisture.
**** You don't absolutely need a cast iron skillet to make this recipe. If you have another oven-proof deep-sided sauté pan, that'll work instead. Or if you don't have an oven-proof pan that'll fit everything, you can cook the onions and fennel on the stove, and then move everything to a greased casserole dish to finish in the oven.