Not that anyone ever needed a reason to eat a cookie, but "it's December!" is definitely one of my favorites. Last week, I shared my favorite cookie I've made so far this year, a sesame-coated chewy tahini take on peanut butter blossoms, and this week I'm sharing another good one, with a very different flavor profile. This one just happens to be vegan (or almost-vegan if you have trouble finding vegan white chocolate), and it's perfect for adding a pop of color to a box of holiday cookies.
I've received a lot of requests over the years for a vegan coconut oil rosewater ghraybeh recipe, but it took me a while to come up with this particular flavor combination, which is my new favorite thing: coconut, rosewater, and lime. You'll most often find the three together in cocktails, but it works great in desserts too. Be sure to use virgin/extra-virgin coconut oil here, because you want to include as much coconut flavor as possible (the subtlest of the three).
When I was deciding how to style these ghraybeh, I wanted to be able to sprinkle a little extra lime zest, coconut, and rose on top, but I didn't want to take anything away from the really delicious cookie underneath. A drizzle of royal icing or a full dunk of white chocolate, while beautiful, felt a little too cloying for these. Then recently I stumbled upon these rose pistachio shortbread my friend Mai baked last Christmas, and I knew a little drizzle of vegan white chocolate would be the perfect thing to add some richness and sweetness, and to bring everything together.
It's a little hard to get your hands on real vegan white chocolate (available online and in some health stores), but it's easy enough to make if you can find cocoa butter, and I've included a couple options below the recipe. You can always feel free to use conventional white chocolate if all partakers are ok with some dairy.
Absolutely no need to use a piping bag for the white chocolate—a rustic drizzle from a spoon is so much easier and always looks chic—just keep the spoon snapping back and forth, and it'll turn out great. You can keep it pretty minimalist, if you'd like, or you can always go totally overboard with the toppings, especially if you're going for an extra-festive look this holiday season.
Print
lime rose coconut ghraybeh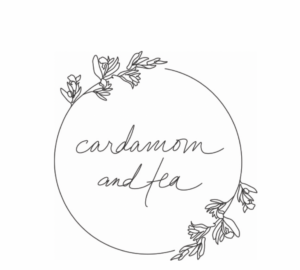 Prep Time:

30 minutes

Total Time:

1 hour

Yield:

about 2 1/2 dozen
210g

virgin coconut oil (

1 cup

), melted and cooled to warm room temperature

100g

powdered sugar (about

¾ cup

)

3g

salt (

½ teaspoon

)

6g

rosewater (

1 teaspoon

)

1.5g

lime zest (

1 teaspoon

loosely packed, from about 1 whole lime)

340g

all purpose flour (about

2 3/4 cups

)

10g

unsweetened grated coconut (

3 tablespoons

)

100g

vegan* white chocolate, for drizzling (1 heaping

1/2 cup

)
Optional: rose petals, extra coconut, and extra lime zest for sprinkling
Instructions
Preheat the oven to 325°F (163°C) convection.**
Place in the bowl of a stand mixer (or a large mixing bowl): melted coconut oil, powdered sugar, salt, rosewater, lime zest, flour, and grated coconut. Mix together at low speed with the paddle attachment. Stop mixing once it comes together into a dough.
Shape into about 2 1/2 dozen balls, and space out on a parchment-lined sheet pan.
Bake for about 25 to 30 minutes, until the cookies are very light brown. Cool on the parchment.
Temper the white chocolate (zap for 10 seconds at a time in the microwave, and stir between zaps. Stop microwaving once there are still small chunks of white chocolate, and let them melt with the residual warmth). Drizzle the cooled cookies with white chocolate, and immediately sprinkle with rose petals, coconut, and lime zest.
Notes
* Feel free to use regular old white chocolate if you don't need these to be vegan. Vegan white chocolate is available at some health food stores and online. If you can't find vegan white chocolate, vegan dark chocolate works great too and adds a lovely contrast in color and flavor (just careful not to use too much, or the other flavors will be lost).
** If you don't have convection, they might take a couple minutes longer to bake.
Making ahead and storing: These cookies keep great for several days. Seal them tightly in a container, and store at cool room temperature.