Za'atar chicken is so simple, you probably don't even really need a recipe to make it. But recipe or not, it should absolutely be in your repertoire. And while there are a million great recipes for it already out there, I think this particular method is really something else, and you should absolutely give it a try (especially if you're za'atar obsessed, and can't ever seem to get enough of it).
I like to make my za'atar chicken with the same slurry of za'atar and olive oil you spread on manakish. So rather than just a sprinkling for flavor, you end up with a thick za'atar crust, which sizzles away while the chicken cooks to perfection. You've just got to be sure to pack it on in a thick layer, rather than brushing it on. Don't let any of it go to waste, and make sure every last bit sticks on there. As it cooks, the juices and some of the olive oil will run to the side, which you can later spoon over a simple salad to serve alongside your chicken.
I've also included instructions for a really simple dry-brine here, so that even if you overcook the chicken by a bit, it'll stay nice and juicy. Don't skip it, and really be sure to allow 20 minutes for them to sit before coating in za'atar and roasting. You'll be glad you did!
Print
za'atar chicken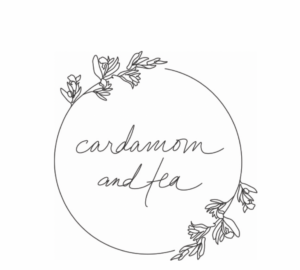 Prep Time:

10 minutes

Total Time:

1 hour

Yield:

6 servings
4

large or 6 small whole chicken legs* (1300-1

500g

)

2 teaspoons

salt (

12g

) (or to taste)

1/2 cup

za'atar (

60g

)

1/4 cup

extra virgin olive oil (

50g

)

2

or

3

lemons, cut in half
Instructions
Evenly salt the chicken thighs, and let them sit for 20-30 minutes to dry-brine (this will help them stay moist).
Preheat the oven to 450°F (230°C).
Combine the za'atar and olive oil.
Place the chicken on a parchment-lined rimmed sheet pan, and coat evenly with the za'atar mixture. Really cake the mixture on in a thick layer, rather than brushing it on. If some falls to the side while you're coating the chicken, scoop it back up and pat it on.
Roast for about 20-30 minutes (shorter for smaller ones, longer for larger ones). The chicken is done once it's seared on the outside, and 170°F (77°C) at its center. Let it rest for just a couple minutes before serving, baste with the juices, and squeeze the lemons on top before serving.
Notes
* If you prefer white meat, feel free to use chicken cutlets (whole breasts are more likely to dry out than cutlets). They will probably take less time to roast, so keep an eye on them (and don't expect them to get as golden brown and crispy as legs, but do expect them to be delicious!).