As you might expect of a cat-obsessed lady in her thirties with lots of friends in their thirties, my instagram feed is pretty much a running stream of babies and cats. But now in the heart of summertime, it's become just a nonstop reel of babies, cats, and peaches. Sometimes babies eating peaches, sometimes cats looking at babies. I still haven't seen any cats playing with peaches yet. But we've still got a lot of summer left–will report back and let you guys know how things play out.
Lots of fellow bloggers have been posting deliciously peachy salads lately, usually featuring mozzarella or burrata. So I just had to get in on the action and put together a salad of my own to share with you guys. This one is primarily inspired by Mai and Omayah and their lovely burrata-peach-mint salads. But I've also drawn inspiration from this wonderful peach caprese by Molly Krebs, featuring peaches, mint, mozzarella, and roasted pistachios. Here, I've added tomatoes, used pomegranate molasses for a little tang, and went with green raw pistachios.
This salad also works wonderfully with basil instead of mint. And if you plan on making a more classic caprese at any point this summer, try subbing pomegranate molasses for balsamic reduction. It's a game changer! If you're looking for more fun ideas, these ingredients also work really fabulously with burrata. But that particular cheese is a little hard to find in my neighborhood, so I've been appreciating good old fresh mozzarella lately.
My friend Julie was out to dinner with some coworkers recently, one of whom tried burrata for the first time. He reported back "I don't really get the hype… it's just wet cheese!" which really speaks to me for some reason. So whether you're opting for wet or dry cheese, hope you're having a wonderful summer full of lots of bright and sunny eats.
Print
peach caprese with pomegranate molasses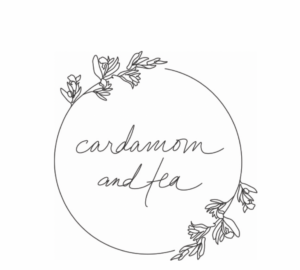 Prep Time:

15 minutes

Total Time:

15 minutes

Yield:

6 servings
Two

120g

balls of mozzarella (

240g

/

8.5oz

total)

3

peaches

2

medium tomatoes
Salt, to taste
A few sprigs of mint
Ground pistachios
Instructions
Slice the mozzarella, peaches, and tomatoes, and arrange on a plate. Season to taste.
Sprinkle with the mint leaves and any small tender attached stems (discard any large woody stems).
Season with a pinch of salt. Drizzle with pomegranate molasses, and top with ground pistachios.
Notes
To make ahead: You can slice everything and arrange the mozzarella, peaches, and tomatoes on a plate ahead of time, but hold off on the salt, mint, pomegranate molasses, and pistachios until the last minute. An undressed plate can keep like this for up to 6 hours to serve to guests, but even the dressed leftovers will keep super well for a couple days (just maybe not for guests).