The iceberg wedge salad is an old fashioned steakhouse staple, which always makes me think of wood paneled rooms, tufted leather booths, and smoke-filled air. This particular image is admittedly more from a movie than reality. But it certainly doesn't rank very high on the whimsy scale. And right now (/pretty much every day) I'm in the mood for wooden picnic tables, sunny skies, and fresh air. So while this watermelon salad was inspired by the steakhouse classic, it belongs at all your summer BBQs, picnics, and potlucks, and nowhere near stuffy air.
I incorporated a few flavors you might be more used to seeing in a watermelon salad. I subbed feta in place of blue cheese, and sprinkled some sumac on top (it's the perfect thing to add a little extra brightness). But you could totally go traditional on this one and use your favorite roquefort while skipping the sumac. If you don't have buttermilk, you can thin out full-fat plain yogurt with a little bit of whole milk (although the flavor and consistency will be a bit different than the real deal). But whatever you do, don't skimp on the chives!
Print
watermelon wedge salad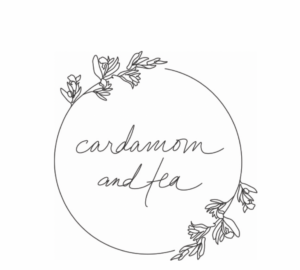 Total Time:

30 minutes

Yield:

5 generous servings
1

large head iceberg lettuce, cut into 5 1-inch-thick rounds (

500g

)

1/2 cup

buttermilk (

115g

)

1/4 cup

mayo (

60g

)

1 tablespoon

lemon juice (

15g

)

1/4 teaspoon

salt (

1.5g

)

1 cup

feta crumbles, divided in half (

130 g

total)

1/3 cup

chopped chives (

15g

)

1/4

of a medium watermelon, cut into 5 1-inch-thick wedges (

850g

)

2

diced Persian cucumbers (

130g

)

2

diced roma tomatoes (

130g

)

2

–

3

sliced radishes (

30g

)

3/4 teaspoon

sumac (

2g

)
Instructions
Place the iceberg rounds/wedges on a large serving platter or individual plates.
Whisk together the buttermilk, mayo, lemon juice, salt, half of the feta, and half the chives. Use the whisk to break up the feta. Once it's relatively smooth, pour about half over the iceberg pieces.
Top each dressed iceberg piece with a watermelon wedge, and top each with more dressing. Sprinkle on cucumber, tomato, radishes, sumac, and the rest of the feta and chives. Serve immediately.
Notes
To make ahead: the components (including the dressing) will keep well stored separately in the refrigerator for a few days. If you're short on space and containers, you can store the cucumbers and tomatoes together, with the radishes placed on top. Leftovers are still delicious, but it's best dressed at the last minute (try to dress as much as you think you'll eat right away).