Way before ugly Christmas sweater parties, and way before high-waisted jeans became ✨fashion✨, our moms would all dress up in unironic holiday sweaters, layered over apparently ahead-of-their-time chic mom jeans, and get together for a holiday cookie exchange. Or at least this was the tradition with the moms in my neighborhood growing up. My mom would always come home with a giant platter of every single holiday cookie imaginable—little frosted trees, Mexican wedding cookies, gingerbread men, apricot kolachkies, and of course the cookies that didn't have a snowball's chance in hell of making it to Christmas day: Pam's peanut butter blossoms. If there had been a neighborhood-wide bakeoff, Pam would've won it every year.
So recently I decided to revisit this old childhood favorite, this time inspired by Syrian/Lebanese barazek (which you can learn more about in this lovely blog post by Maureen Abood). They're those super crunchy sesame-covered biscuits, and the one thing they share in common with peanut butter blossoms is their nuttiness. So I decided to give my favorite childhood cookie a sesame makeover, with tahini in place of peanut butter, and the signature barazek crackly sesame coating. They're chewy on the inside, crunchy on the outside, and (don't worry!) still very chocolate-peanut-buttery, despite having no peanut butter in them at all. Perfect for peanut-free families, and all your holiday parties! If you're making these for someone with a peanut allergy, just make sure you eliminate any potential cross-contamination in your kitchen, and make sure your ingredients don't list peanuts as a potential cross-contaminant.
I developed this recipe last summer, and have thought about it every day since then, so I'm psyched to finally share it with you guys. But a few quick notes before I leave you to it: This one is loosely adapted from a NYT recipe for peanut butter blossoms (linked to below), but I spent some time researching before developing this one, and noticed one point of contention: exactly when do you add the chocolate kiss? Too early and it will melt everywhere, fall out of temper, and never solidify. Too late and it won't really embed itself in the cookie, but will just sit on top and never get melty enough. Plus, everyone's preferences about chocolate gooeyness are going to be a little different, so there's no clear cut-and-dried answer.
Here are my preferences, reflected in the recipe below: The chocolate kiss should melt a bit in the oven and even fall a little out of temper, but it should not melt so much that it loses its shape. That way, it will solidify and hold its shape once cool, but it will remain somewhat soft and a little gooey, and never fully harden. I also think it's important that the kiss embed itself in the cookie, and that the cookie stays chewy, so it's important to add the chocolate kiss before they get too crunchy (but not too early or it'll melt everywhere and/or the cookies will be underdone).
Follow the recipe below, and it should be super easy, but if you want to make any adjustments to the timing to suit your own preferences (or the idiosyncrasies of your own oven), please feel free! Maybe you're sending these in the mail to a friend out of state? In that case, add the chocolate kiss closer to the end and don't let it stay in the oven for too long, which will make it much easier to package them neatly. Maybe you're serving these to your guests right from the oven and wouldn't mind a super gooey chocolate center? Add the chocolate kiss a minute earlier and really let it get melty. Either way, you won't be disappointed!
A little more cookie inspiration for you, before I leave you with the recipe! If you like these cookies, here are a few yummy related ones I've found out there:
Print
sesame blossom cookies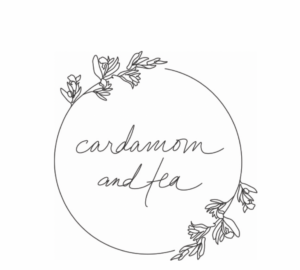 loosely adapted from this NYT recipe
Prep Time:

30 minutes

Total Time:

2 hours

Yield:

3 dozen
230g

all purpose flour (

1 3/4 cups

)

6g

baking soda (

1 teaspoon

)

115g

unsalted butter (

1

stick), softened to room temperature

100g

granulated sugar (

1/2 cup

)

100g

brown sugar (

1/2 cup

)

3g

salt (

1/2 teaspoon

)

1

large egg (

55g

), at room temperature

125g

tahini (

1/2 cup

)

15g

milk (

1 tablespoon

)

5g

vanilla extract (

1 teaspoon

)

70g

sesame seeds (

1/2 cup

) – for coating

3

dozen unwrapped chocolate kisses*
Instructions
Sift together the flour and baking soda. Set aside.
Place the butter, sugar, brown sugar, and salt in the bowl of a stand mixer fitted with the paddle attachment. Beat at medium speed for about 1 minute, just until it lightens slightly.
Add the egg, tahini, milk, and vanilla, and beat at medium speed until smooth (just about 30 seconds). Scrape down the sides halfway through to make sure it fully incorporates.
Add the dry ingredients to the wet ingredients, and stir together at low speed until it comes together. Don't overmix it, and stop as soon as there are no dry patches.
Cover and chill the cookie dough in the refrigerator for at least 1 hour, up to 24.
Once the cookie dough is ready, preheat the oven to 375°F (190°C) convection**, and shape it into about 3 dozen small balls (about 20g each, with a #50 cookie scoop, or 1 slightly heaping tablespoon). Roll them generously in sesame seeds, and place a couple inches apart on parchment-lined cookie sheets.
Bake for about 8 minutes, just until they're puffy and light brown. Remove from the oven, place a kiss in the center of each (push them down slightly so they're a little embedded in the dough), and return to the oven for 2 minutes, until the cookies are golden brown.
Let them cool on the cookie sheet for 1 minute, then slide the parchment off the sheet pan to cool the rest of the way. The chocolate will harden slightly at room temperature, until it's a little softer and gooier than before, but set. Feel free to chill them in the fridge to hurry the cooling along.
Notes
* If you don't like chocolate, feel free to omit the chocolate altogether (my baker friend Lysa made these without the chocolate, and still called them "the absolute best cookie in the world"). On the other hand, if you want to include the chocolate but can't easily find chocolate kisses where you live (they're a bit of a US thing, and not always available worldwide), you can totally use chocolate buttons instead (even 2 stacked on top of each other if they're wafer-thin). If all else fails, you can even use chunks of chocolate or a cluster of chocolate chips, for a more rustic look. (Thanks to everyone who has written in with these suggestions, after successfully trying them out. Glad to know these cookies can be enjoyed no matter what your chocolate situation!)
** No worries if you don't have convection—they might just take a little longer to bake, and you might need to rotate the cookie sheets.
Make ahead and storage: These cookies keep super well at room temperature for several days. The cookie dough freezes wonderfully—just roll and coat balls in sesame seeds, freeze them on a sheet pan, and store them in a plastic bag. You can bake them right from frozen, but they might just take an extra minute or so to bake.