Gamardeen brings me back to my childhood. Growing up, my grandparents always had a big orange-cellophane-wrapped trifold in their pantry (that same pantry that inspired the name of my blog), and whenever we visited, they would cut wide strips with kitchen scissors and dole them out to their very happy grandchildren. If you've had it, you know exactly what I'm talking about, but if you haven't, just know that it's essentially an apricot fruit leather, but also make sure you pick some up next time you stop by your local Middle Eastern market. It's super sticky, sugary, very chewy, and sometimes a little tough, but in a good way (kind of like taffy or caramels). It has a distinctively cooked apricot flavor, which doesn't taste the same as fresh, but it's not trying to taste like fresh apricots—instead, its flavor is tangier, deeper, and extremely concentrated.
I do also love fresh apricots (another staple of my childhood), and I'm very excited for them to be in season soon, but I'll always have a special place in my heart for the flavor of cooked and preserved apricots, perhaps best exemplified by gamardeen, but also quite present in apricot preserves. So I reliably keep a jar of apricot preserves in my fridge, because it's like having a handy jar of gamardeen-concentrate that's versatile enough to end up in just about anything I'm cooking.
This particular grilled cheese sandwich is a good example of my tendency to put apricot preserves in everything. The layers of goat cheese, apricot, and basil work beautifully together to create something rich and complex, but also totally addictive and comforting. And if you're looking fo a packable lunch idea, this also works great as a cold sandwich.
I only included an actual recipe for those who have never made a grilled cheese before, but the already-initiated should simply do the following: spread some apricot preserves on one slice, spread some soft goat cheese on the other slice, sandwich some basil in between, coat in butter… and you know the rest.
Print
apricot basil grilled cheese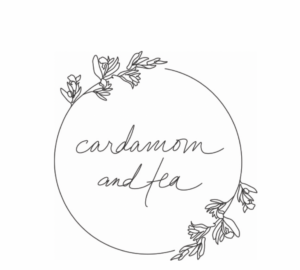 Sliced bread
Apricot preserves
Soft goat cheese
Fresh basil leaves
Softened butter
Instructions
Spread goat cheese on one slice of bread. Spread apricot jam on the other slice. Tear a few basil leaves and sandwich them in between.
Close up the sandwich and butter the outsides.
Heat a skillet over medium heat for a couple minutes, then place the sandwich in the skillet. Keep an eye on the heat to make sure it doesn't burn before the cheese melts through. Once it's golden brown and crunchy on the outside and melted on the inside, slice in half and serve immediately.